Interview Now - 山田全自動 (Yamada Zenjido) -(1/2)

The serialized column "
Yamada Zenjido's 'ARUARU" Diary'
" featuring Ukiyo-e style illustrations and "common stories" is here to cheer you up♪ Check out our interview with Yamada Zenjido, the artist who creates incredibly enjoyable illustrations!
Ideas come from what people around have said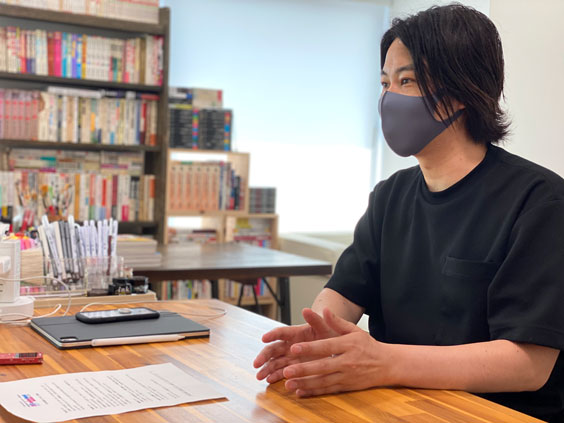 山田全自動 / Yamada Zenjido
asianbeat (hereafter referred to as ab): Your Ukiyo-e-inspired illustrations often come with unique phrases that make people laugh. What had you been doing before your current style was shaped?
I used to be a freelance web designer, but one day I came up with the idea of doing "irreplaceable things" with illustrations. At first, I tried the "Hokusai Manga" style, which is a collection of sketches by Katsushika Hokusai, then I created the scripts based on Edo period something like "The Way of Eating Soba". I looked at the response on social media and added some explanations, as well as a smartphone to the characters, it eventually became something with modern elements.
ab: Your daily posts on Instagram have attracted more than 1 million followers. I wonder if you've ever had such moment like "Oh, I'm running out of ideas!"
Not really (lol). I like to observe people and the best ideas often come from what my wife or friends have said. The only concern is whether there's any content that might be mean to somebody, so I'm very careful about it.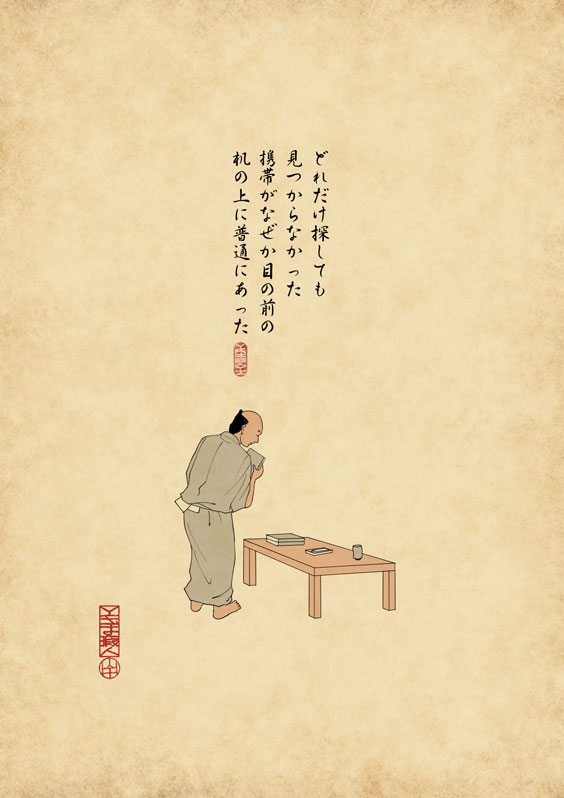 Mr. Yamada's painting style in 2017 when he had just started posting Ukiyo-e illustrations on Instagram. The depiction of human figure is more realistic than now!
ab: Did you learn how to draw by yourself? You depicted the characters' expressions so well!
Yes, I learned by myself, and I always try to make the expressions as dramatic as I can. The drawings are important, but I tend to put a lot of effort on the phrases as to make them simple yet impactful, and end up spending more time than drawing (lol).
ab: As you're always busy with writing books or creating serial stories, how do you spend your time in a day?
I usually come to work in between 7-8am, then I'll upload the cover and 9 illustrations to social media platforms (Twitter, Facebook, and Instagram), and update my blog around noon. In the afternoon, I'll follow up cases by different companies and try to go home at 7pm.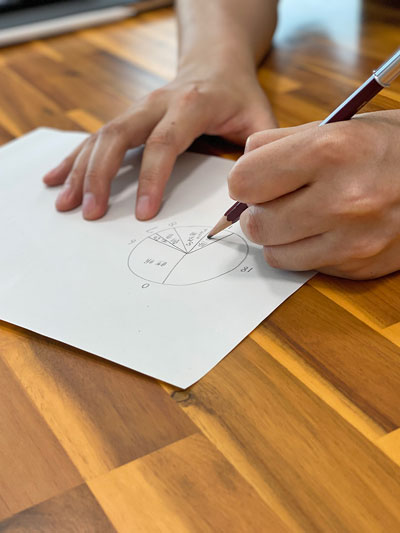 ab: Wow, sounds perfect! So what do you use on your work?
In fact, I used to have very bad time management and I changed it. As for the tools used on my work, it's iPad only. I tried making real painting using brushes and other art tools but it took me too much time. Now I'm using a software application called "CLIP STUDIO PAINT", it helps create brush-like effects and I can erase rough sketches immediately if I don't want them. It's also fun to create templates for the kimono patterns or buildings appear in the background and to choose the suitable one for drawing. The titles written in calligraphy are often complimented but that's actually selected from one of the font types (lol).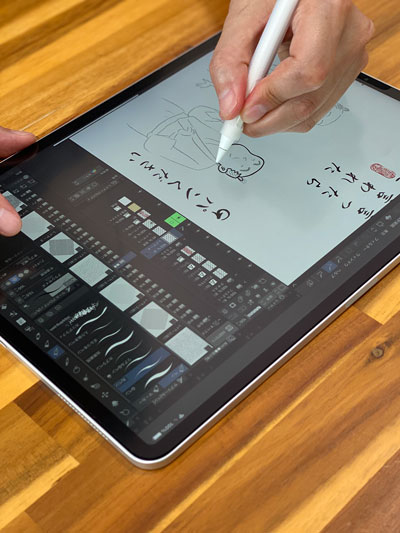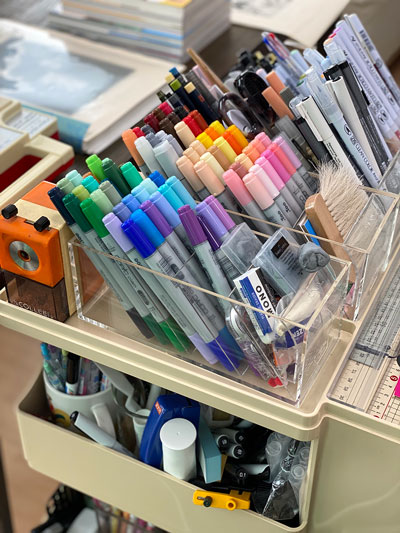 A set of tools that he barely has a chance to use because most of his works are in digital format.
ab: Who would you say has inspired your work? And what would you do if you met that person?
I'd say Tezuka Osamu, as I've been reading his manga since I was a child. I'd like to visit his office and ask "What's this? What's that?" Because I think you can see one's personality from his/her workplace.
ab: Well, I can see there's a lot of books and tapes about Rakugo here!
I really like the traditional Japanese culture. I thought of studying
Rakugo
so I bought them all at once. It's been 5 years since I started listening to Rakugo. It's best to listen to it before I go to bed because it kinda calms me down.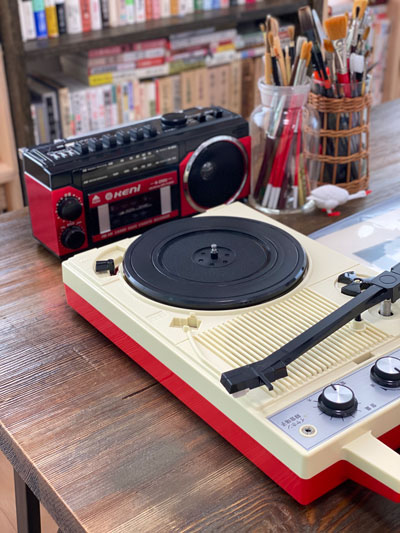 Room filled with retro and stylish items!