FAP2019 | ASIAN ARTIST PICK UP! - DSPS

This up-and-coming Taiwanese band have been gaining the attention of Japanese music fans!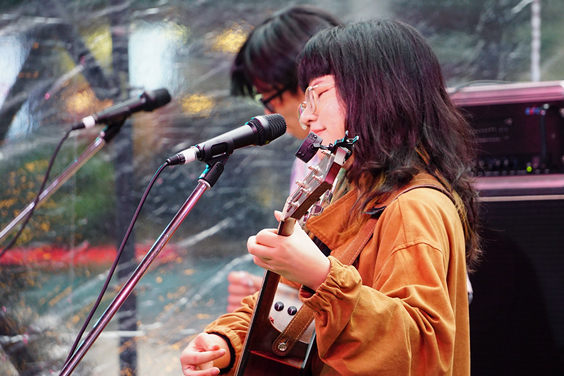 "DSPS" are gaining a lot of attention both inside and outside Taiwan! The band have been holding concerts in Japan as well! During their performance at "Fukuoka Asian Picks," their vocalist Ami spoke in Japanese, and told the audience, "We would like share Taiwanese music with all of you!" They performed six songs, including a new track "Fully I." This awesome tune features on their mini album "Fully I," which was released on September 21st 2019. They also sang "三月的街頭 Marching Alone." Ami's lovely vocals combined wonderfully with the slow, complex rhythms to create beautiful harmonies! The crowd swayed to the music. Everyone inside the venue loved the performance! After the gig, the members of the band told us, "we're so happy that the audience listened to our songs and focused on the performance until the very end!" This was DSPS's second visit to Fukuoka. They added, "the Mizutaki we ate during our last visit was so good! This time we want to try ramen. Someday we'd like to spend a little longer here and take a stroll around the city!" We can't wait for their next trip to Fukuoka! We're looking forward to hearing more wonderful music from Taiwan!