FAP2019 | ASIAN ARTIST PICK UP! - Stamp

It was this hugely popular Thai hitmaker's first visit to Fukuoka!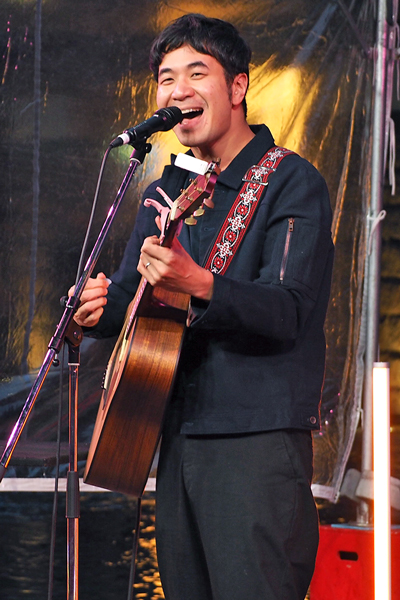 The final act to take to the "Fukuoka Asian Picks" stage was Stamp, a Thai singer-songwriter who is very familiar with Japanese music and culture. Stamp's major debut in Japan came earlier this year. An appearance at "SUMMER SONIC 2019" in August was followed by a "JAPAN TOUR" during early September, which took him to Tokyo, Nagoya, and Osaka. This recent trip to Fukuoka came after the September tour finished. Lots of Thai fans rushed towards the stage when Stamp began the final set of the festival, filling the venue with a wonderful sense of excitement! He performed seven awesome tracks, including "It Could Be Love" and "Bangkok Summer" (English version). The crowd loved his gorgeous melodies and fresh vocals!

Stamp said that he was a bit nervous performing alone, so he suddenly invited a member of the crowd on to the stage! They then both performed a rap song together! The passionate song rocked the venue! After the set was finished, we had a chat with Stamp! He mixed in a few Japanese expressions as he told us, "I had so much fun interacting with the audience during this performance." A big smile emerged on his face as he said, "Japan's unique music scene is always evolving. Every time I visit Japan, I'm so intrigued by the music. It always draws me in! I hope everybody in Thailand gives Japanese music a listen and gets the chance to enjoy it!" He also added "people in Fukuoka are so cool, they have such a great sense of style! I wish I could stay here longer, go on a stroll, and really explore the city!" Stamp's album "EKAMAI DREAM 1" was released in August. It includes some Japanese songs, so make sure to check it out! You will definitely be impressed by Stamp's refined and sophisticated style of pop music!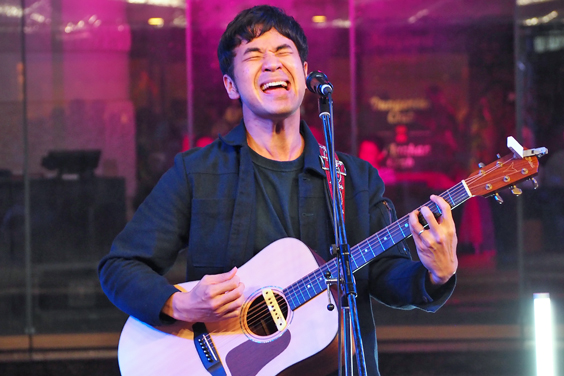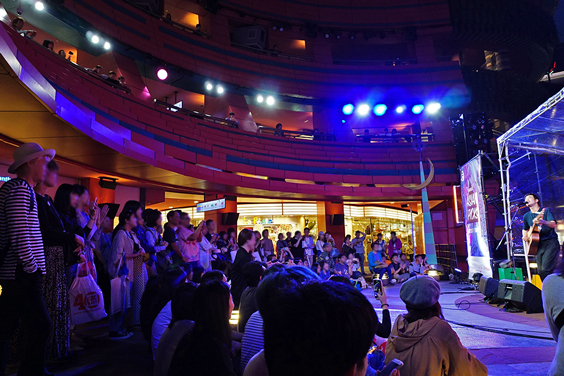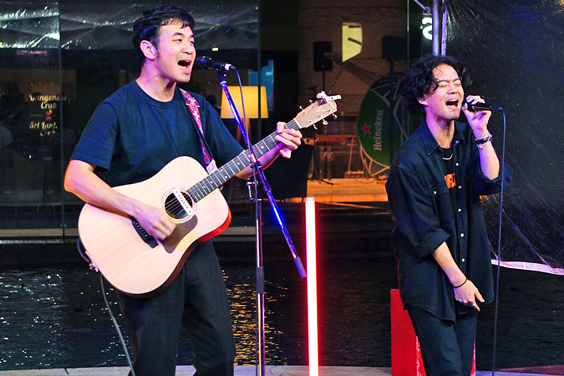 A surprise appearance and performance by HIROSHI, the vocalist of "FIVE NEW OLD"! They performed 2 songs together, "Don't You Go" and their collaboration song titled "Die Twice!"