[Feature] "Kitakyushu Pop Culture Festival 2015" Editor's Report

Kitakyushu Pop Culture Festival 2015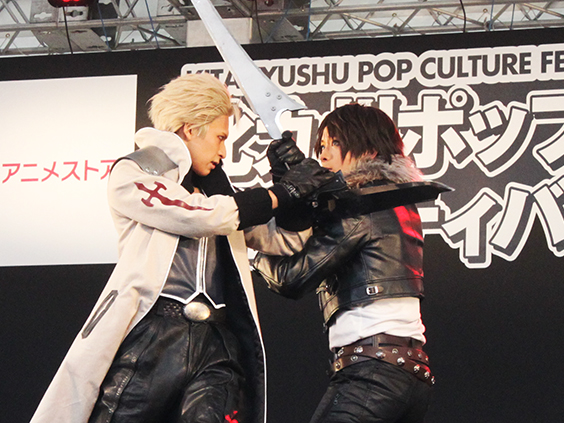 World Cosplay Summit 2016 the Japan national selection qualifying round
"Kitakyushu Pop Culture Festival" had 17,000 people buzzing at its inauguration last year, and it was brought back again this year, held over two days from the 28th-29th of November. As its name suggests, "Kitakyushu Pop Culture Festival" (KPF) is a pop culture event, organized by Kitakyushu City and Aruaru City, aimed at making Kitakyushu City a hub for all things pop culture. This year saw 26 different idol groups take to the stage, 'itasha' contests, the first ever Kyushu Qualifying Round to decide who will go on to represent Japan at the next World Cosplay Summit (WCS), and a whole bunch of other events held throughout the festival. Idols and cosplayers alike braved the chilly conditions, instilling energy and good vibes in all.
The "Love Live! Nebuta" light-up ceremony, one of the highlights at this year's Aomori Nebuta Festival, came to Kyushu for the first time, featuring appearances by Mayor Kitahashi, the "Yahatahigashi Nebuta Promotion Association," and a procession of idols, opening the festival with a bang.
The high-energy dance performance set to the sounds of flutes and the beating of taiko drums was breathtaking! The unique fusion of traditional culture and popular culture epitomized what has become Japanese culture today.
Beginning in 2003, WCS is now the world's largest cosplay contest and the Japan national selection qualifying round was brought to Kyushu for the very first time. Asianbeat also took part in this very momentous occasion, taking up a seat on the judging panel and awarding the "asianbeat Award" to one outstanding performance.
We do our best with the resources we've got at asianbeat to promote Japanese pop culture to the world, so the WCS Kyushu Qualifying Round was a deeply moving experience for us. There were also local idol performances at KITAQ POPFES and Asano Shiokaze Park, a deck-up demonstration by "Mobile Police Patlabor" robot and star attraction at last year's event, "Ingram," and a wide range of events that the whole family could enjoy. This year, the sites of the Meiji Industrial Revolution were inscribed into the UNESCO World Heritage list, and accordingly, the value of historic culture continues to rise. It will be interesting to see how Japan's historic treasures and modern day culture continues to interact and develop in the near future, but Kitakyushu City is already well and truly on board!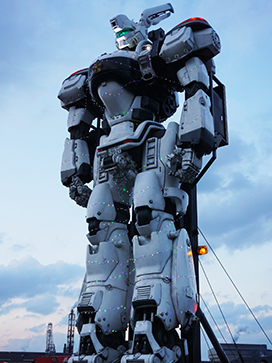 Ingram