Denim Trend in Fukuoka | - Summer Denim Fukuoka - #2

"Denim" is no doubt one of the most classic items for summer outfits. It can create so many different looks and bring out one's personality in a perfect way, don't you think? This time, our special feature will be focusing on 2 person who are actively involved in Fukuoka culture scene, as well as the denim styles that represent each of their personality.
I'm very particular about the "silhouette"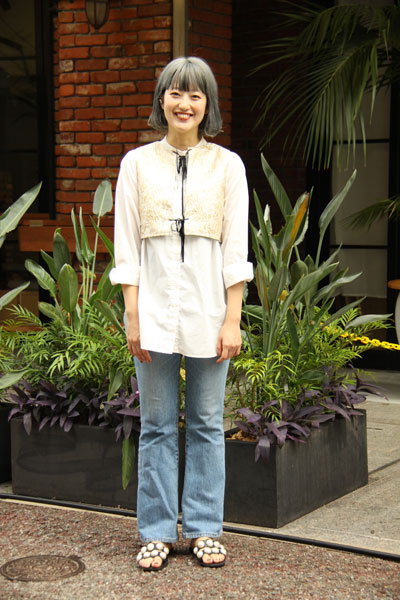 Matsumoto Ako is working as an assistant at the beauty salon "switch" located in Daimyo, Fukuoka City. The denim she wears is a pair of flared jeans with beautiful silhouette, from one of her favourite brands when she was a student. She has been collecting denim items because they can be worn anytime regardless of style or season. As she has expanded her horizons in the fashion world when she became an adult, she usually focus on the quality and silhouette of the item itself when it comes to purchasing, rather than looking at the brands.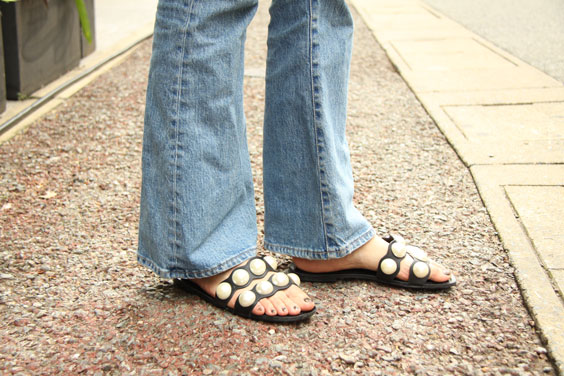 One of the most important thing to hairstylists is being able to move freely. Ms Matsumoto added her own "styling rule" is to ensure every outfit matches her hair colour. She has chosen items such as vintage lace to go with her current light coloured hair, and stated that "I want to create a more professional look. When I wear vintage outfit, I'm very particular with the shape of the clothes ." Besides, she thinks that it is a must to try out every denim piece before buying because you have to make sure that the size and cut fit your body shape well. On the other hand, the salon where Ms Matsumoto is working at is so stylishly decorated, with a large bookshelf at the entrance filled with lots of Western books and fashion magazines collected by the owner, as well as a great number of visual arts displayed on the entire wall. There is no doubt that this amazing space plays a role in inspiring her creativity.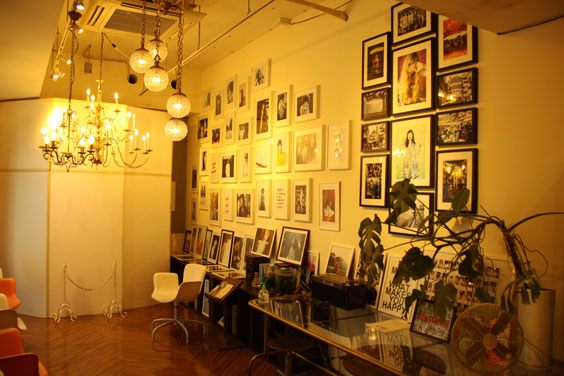 TEXT: 4 Media Studies students from OMULA Fashion College / Photo: Seguchi Kenichi (COMMON)
PROFILE 
松本亜子 (Matsumoto Ako)

After graduating from a beauty / fashion college, she is currently working as an assistant for the beauty salon "switch".
Related Articles

External Links