Denim Trend in Fukuoka | - Summer Denim Fukuoka - #1

"Denim" is no doubt one of the most classic items for summer outfits. It can create so many different looks and bring out one's personality in a perfect way, don't you think? This time, our special feature will be focusing on 2 person who are actively involved in Fukuoka culture scene, as well as the denim styles that represent each of their personality.
The "making" is more interesting than the trends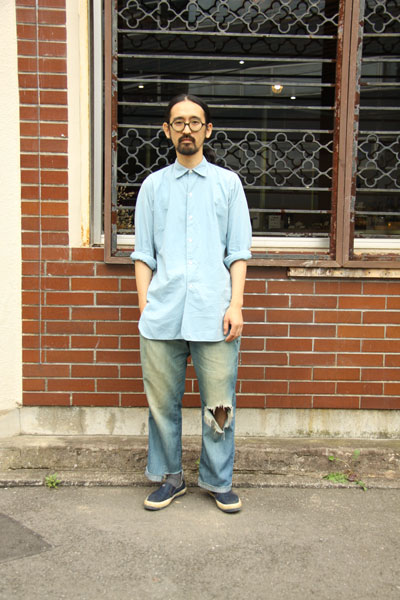 Mr Kubo Kotaro has worked as a pattern maker for a major denim manufacturer for more than 5 years after graduating from a fashion college. A pair of denim jeans that he has worn for more than 10 years is a certain brand's sample product he made by himself during the time working as a pattern maker. Both the naturally crushed fabric and the remake around the hip area create a strong personality that shows how they have "integrated" into Mr Kubo's lifestyle.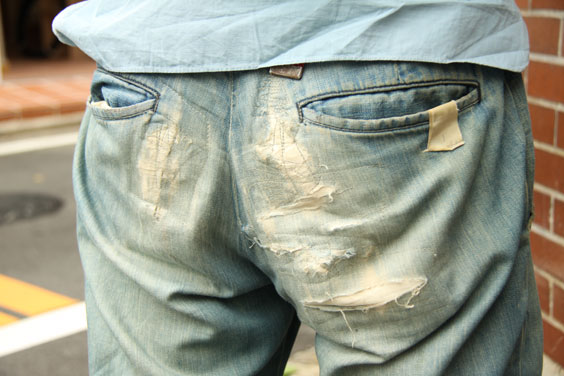 Since he has been making clothes for many years, he thinks fashion trends are not always important and is actually more concerned about the making and the cut. Besides, he usually pays more attention to the details on the clothes when it comes to deciding which to purchase. "Just like the shirt I'm wearing today, it has unique embroidery design as well as unusual stitches and sleeve length, these little details that often make me think about the purpose of the design give lots of inspiration to my work," said Mr Kubo. He now owns a shop called "ROUND COUNTER", offering specialty coffee and at the same time selling various "Counter Products" / apparel miscellaneous goods that are mainly made by denim at the workshop attached to the store. "One of my few 'styling rules' is to combine the special atmosphere and details of vintage items with modern sensations," he added.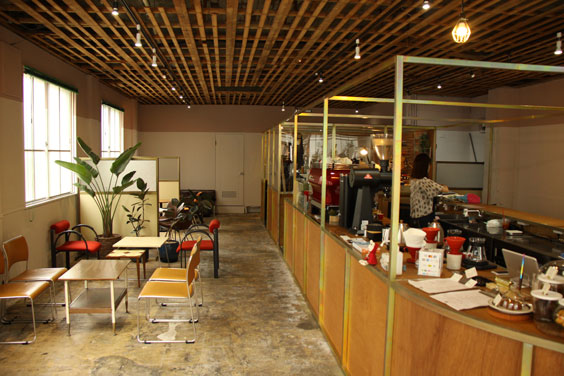 TEXT: 4 Media Studies students from OMULA Fashion College / Photo: Seguchi Kenichi (COMMON)
PROFILE 
久保光太郎 (Kubo Kotaro)
Owner and barista of the coffee shop "ROUND COUNTER". Decided to become a barista when he first tasted fruity coffee during the time he was working as a pattern maker in the fashion industry. Apart from serving coffee, he produces various types of denim-made fashion miscellaneous goods, such as aprons and coasters.
- ROUND COUNTER Official Website:
https://roundcounter.net/
- Instagram:
@round_counter
Related Articles

External Links