Special asianbeat prize established! The 2nd Kitakyushu International Manga Competition award ceremony and commemorative event!(3/13)
The grand prize went to もーちゃん (Mo-chan) from Fukuoka Prefecture. Here is his work "Giwaku" (lit. Suspicion).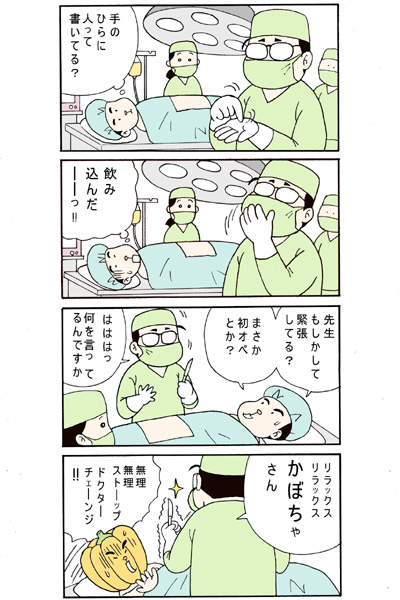 ©北九州市
When asked to comment on the award, Mo-chan made a reference to one of the characters in his manga by tracing the word (kanji) "人 / person" on the palm of his hand using his index finger and then pretending to eat it. (* This superstitious act is seen as something of a magic spell to help settle people's nerves). He alluded to his work again by joking "Now I am seeing you all with pumpkins for heads." After the laughs had died down he spoke about the prize, he said "Having my manga chosen out of so many wonderful pieces from home and abroad gives me real belief and confidence to work on new creations. I am very grateful to be here today, thank you so much."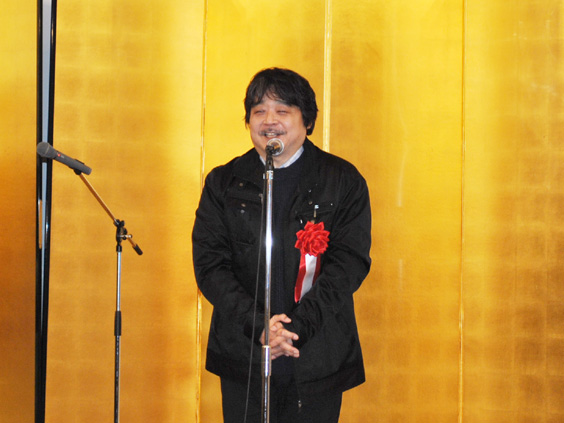 Mo-chan