Messages from asianbeat colleagues!(14/14)

Takamasa Sakurai (asianbeat Advisor, Tokyo)

asianbeat, through the power of the written word, has opened my life up to the rest of the world! I talk to people who have read my serialized columns in various locations all over the globe. Consistently visiting one place after another promoting cultural diplomacy does require a lot of energy, and it has been the encouraging words from asianbeat readers that have been the driving force willing me on during those times. So far I have carried out exchange and cultural diplomacy in 27 countries and regions across the world, but we actually have readers in over 100! So I'm sorry to say, but I'm only a quarter of the way through the places I need to visit!
Through the series that I have written for asianbeat, I have been able to view my own country through a much broader lens and see things from a global perspective, which has allowed me to better understand this place that we call "Japan." Whilst writing the drafts for my articles, I have often thought to myself "exactly what it is that the rest of the world find so enthralling about Japan?"
I personally think that Japan is one of the most unique countries in the entire world, I hope all the asianbeat readers out there agree with me!
For a long time now Japan has been a country assiduously engaged in crafts and the production of goods, creating many items that can only be found in Japan. Without thinking about selling them to the rest of the world, nor investigating the market trends of consumers throughout the globe, the creative minds of Japan have manufactured various goods through their own sheer will and desire to make things. Whether it be the Asuka period, the Edo period, or even the present day, the essence of Japanese craftsmanship is something that has not changed.
I think we can almost say that a second phase of Japonism is currently taking place, in which people throughout the world are viewing the great qualities of Japan and the fascinating aspects of the country, thanks in no small part to the ever expanding internet. I can't help but wonder if Japan has opened up a new kind of internet genre, one which primarily focuses on the field of culture.
I feel so honored to have been able to contribute articles for asianbeat that have served as a bridge, connecting Japan with the rest of the world, through the phenomenon that is the internet.
I'm a native of Tokyo, but Fukuoka - the headquarters of asianbeat - is like a second home to me. From here on out I will continue to do my best, thank you so much!
September 12, 2015
Takamasa Sakurai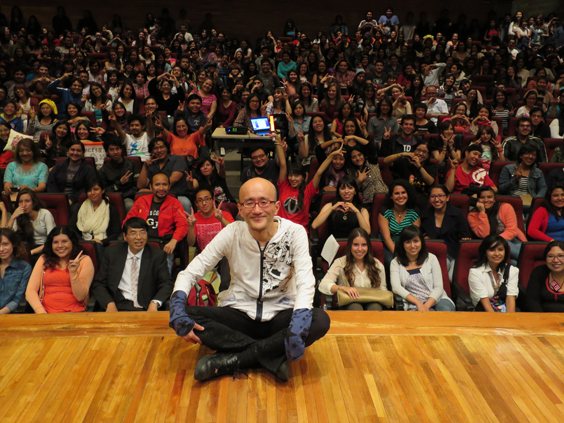 Lecture at Universidad Nacional Autónomade México(UNAM), April 2015
PROFILE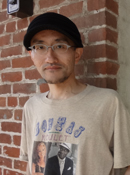 Takamasa Sakurai
Contents Media Producer, author, specially-appointed professor of Digital Hollywood University / Digital Hollywood University graduate school, and International Otaku Expo Association Executive Office Director. Carrying out cultural diplomatic activities in over 150 cities across 27 countries/regions in total, has held numerous positions in various consultancy committees for the Ministry of Foreign Affairs. In 2009, served as a producer for the "Kawaii Ambassador" program, which was established by the Ministry of Foreign Affairs, has also pioneered cultural diplomacy that makes use of Japanese pop culture, such as anime fashion and music. Frequently invited as a guest to various Japanese events across the globe, has authored several books including, "Nihon ga Suki sugiru Chugokujin Joshi" (PHP Shinsho), "Sekai Kawaii Kakumei" (PHP Shinsho), and "Anime Bunka Gaiko" (Chikuma Shinsho). Has also worked as a television commentator, radio personality and contributed articles for newspapers, as well as web magazines. Currently writing the column, "Pop Culture Chronicles" for the asianbeat website (in Japanese, Chinese and English.)

-twitter http://twitter.com/sakuraitakamasa/
Pop Culture Chronicles: http://asianbeat.com/en/popculture/
Related Links & Recommended Links