Messages from asianbeat colleagues!(11/14)

Pantene Nakajima (Dispatched Artist, Fukuoka)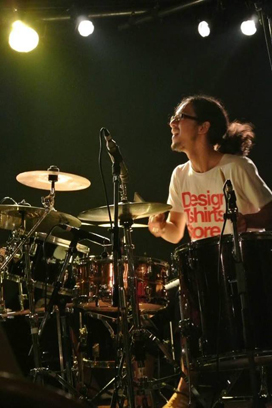 asianbeat, congratulations on your 10 year anniversary!
I am so grateful to asianbeat for all the various support it has offered to my live performances in Busan and Thailand!
Speaking of Asia, whilst feeling the culture and music of different Asian countries other than Japan running through my veins, the experience I had working with the staff and performing with local artists was an excitement akin to being involved in a kind of revolution. I used these experiences, as well as the musical activities that I now take part as a means of really communicating and engaging with other people in a major way!!
I am grateful to organizations that carry out activities in Fukuoka, which is known as the gateway to Asia, such as asianbeat, that are in many regards bridging the gap between Asia and Fukuoka.
I am hoping to see you flourish even further moving forwards to your 20th and 30th anniversary! I too will do my best to transmit more and more music from Fukuoka to the world.
Pantene Nakajima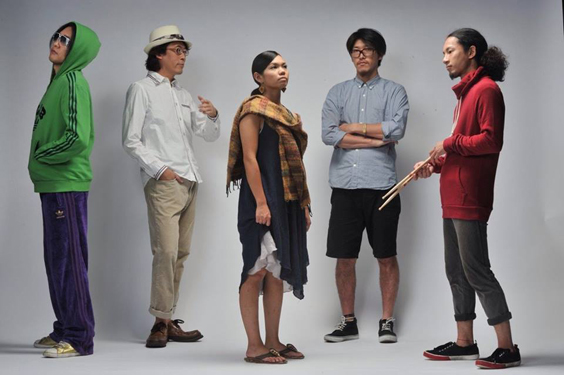 "velvet peach seven" (Right:Pantene Nakajima)
PROFILE
Pantene Nakajima / velvet peach seven
Pantene Nakajima features on drums and vocals in the 5 piece rock band. In 2012 the band released their 1st mini album "Music Rainbow,"which includes the remixed version of the song "Important," featuring Nemu Yumemi from Dempagumi.inc on vocals. Currently based in Fukuoka, has also expanded activities, by performing in Asian countries, such as Korea, Thailand and Malaysia.
Official Website:
http://www.velvetpeachseven.jp/
---
In 2006 and 2007 asianbeat dispatched the Fukuoka-native rock band "velvet peach seven" to the "Fat Festival," one of the biggest independent music events in South East Asia. They were also sent by asianbeat to perform in Korea at an event that was held to encourage musical exchange between Fukuoka and Busan, spread top quality pop music from Fukuoka to the rest of Asia, as well as to contribute to stimulating cultural exchange through music.
External Links