Messages from asianbeat colleagues!(10/14)

rieco (Dispatched Artist, Fukuoka)

Hello! I am rieco, a singer songwriter. I was born and raised in Fukuoka and now perform primarily in Fukuoka and Tokyo.
First and foremost I want to say a huge congratulations to asianbeat for their 10 year anniversary!
After winning an audition held at Canal City in 2010 asianbeat gave me the great opportunity to perform at a big music event in Thailand. This was my wonderful encounter with asianbeat.
It was my first gig in Thailand! I sang at an event called the "Big Mountain Music Festival" in front of over 20,000 people, it was such a fantastic experience! Since that time I have a keen interest in Asia and have gone to Korea, Taiwan and the Philippines both to perform and also for travel.
Even though I was born and raised in Japan, in the closest city to the Asian continent, I somehow felt that Asia existed in a far-away place. asianbeat taught me, someone with that kind of mindset, about the ties that connect Asia and Japan. Thank you so much for this fantastic, life-changing present.
From here on out, I am hoping to connect the people of Asia through music. asianbeat has given me the gift of meeting many wonderful individuals. Thank you so much!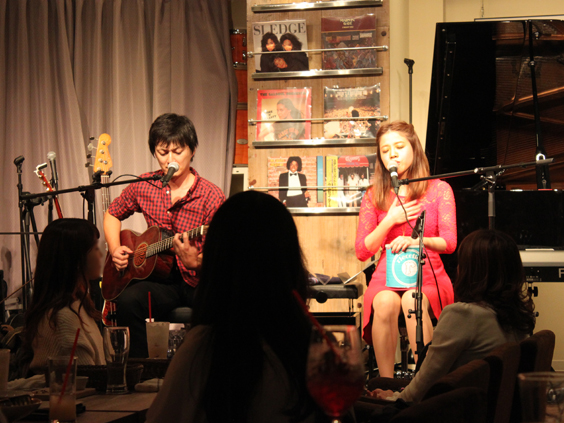 In November 2014, singer-songwriter Ayaka Ide and rieco performed live at kawara CAFE&DINING -FORWARD-Fukuoka.
PROFILE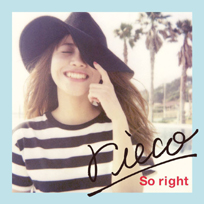 rieco
Fukuoka-born singer-songwriter. From the age of 4 began learning the electronic organ, jazz dance, classical piano, jazz piano, and percussion, and in doing so cultivated a sophisticated knowledge of music from a young age. In 2010, won the Fukuoka-based project to discover new Fukuoka artists, which was organized by 12 different music stores and major-record labels. In the same year began to expand the scope of her activities by performing abroad at the "Big Mountain Music Festival," which was held in Thailand. Currently primarily active in Fukuoka and Tokyo.
Links:
instagram
,
Facebook
,
Twitter
,
Nippon Columbia
,
Blog
,
Official YouTube channel
---
rieco, who was the first grand-prix winner of "
FUKUOKA MUSIC FACTORY(FMF)[asianbeat Japanese website]
" the project to discover new Fukuoka artists, was dispatched by asianbeat to perform as a representative of the prefecture at one of the biggest outdoor music festivals in South East Asia, "Big Mountain Music Festival (BMMF)," which was held in Khao Yai, Thailand in December 2010, and was also tasked with the responsibility of creating a bridge between Japan and Thailand through music.
External Links