Messages from asianbeat colleagues!(9/14)

Lee Hanchul (Invited Artist, Korea)

Following an invitation from asianbeat, 2005 was the year I made my first public performance in Fukuoka. That was a really chaotic period of my life as my band "Bulldog Mansion", which had been the most valuable aspect of my musical life, had split up and I found myself alone. Being by myself, after having spent so much time with the other members of the band, was a difficult thing, but it was challenge that I needed to overcome.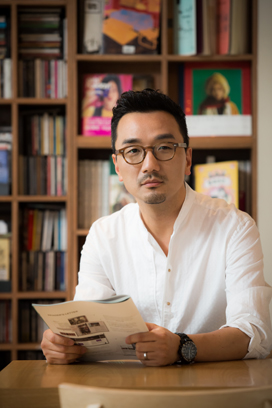 After that, with the help of musicians around me, I created a new band and we headed for Fukuoka. And it was through the stage that asianbeat had given me that I was able to take my first steps as a solo artist, and also encounter the humanity and warmth of the friends that I met in Fukuoka. Whilst recording the album, I also produced "도은호의 사랑 (Doeunho's Love)," a song based on the encounters I had in Fukuoka. Finally, the album I was working on, "Superstar" became my first number 1 hit.
Since that day 10 years have already passed. From the bottom of my heart I want to say congratulations to asianbeat for their 10th anniversary. Moreover, writing this message brings to mind once again the special bond that I have with asianbeat and I also want to share with you how great it is to be able to look back having lived my life as a musician. Looking forward, I will to strive for exchange to take place between Korea and Japan, as well as the cultures and arts of other Asian countries and regions. Thank you so much!
Lee Hanchul
PROFILE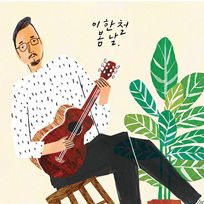 Lee Hanchul
Born in Daegu, Korea. Was awarded the Bronze Prize at the Yoo Jae-Ha Music Contest in 1993. The following year,having won the MBC Campus Music Festival, debuted in the music industry. Formed rock band "Bulldog Mansion" in 1999, serving as vocalist and leader of the band. After an 8 year hiatus as a solo-artist, released a mini-album entitled "Organic," which spawned the major hit "Superstar" that went on to win numerous awards including Song of the Year and Best Pop Single at the 2007 Korean Music Awards. A singer-songwriter currently active in a wide range of pursuits, such as singing, composing, directing music-videos, and producing. span>
---
Following the site's establishment in 2005, was one of the first artists that asianbeat invited to Fukuoka. During his visit to Fukuoka performed at the Asian Pacific Festival "ASIAN POP LIVE."
Official YouTube Channel:이한철_TubeampMusic
https://www.youtube.com/channel/UCbZznSLewGjjjdqfKZZgv3Q