NICO chocolaterie
INFORMATION

In order to prevent the spread of COVID-19, the facilities might have taken various measures such as reducing business hours or temporarily closing their doors, and some provide delivery or takeout services. For more information, please check the relevant facility's official website or social media account.



A chocolate specialty store you won't want to miss during your Fukuoka trip!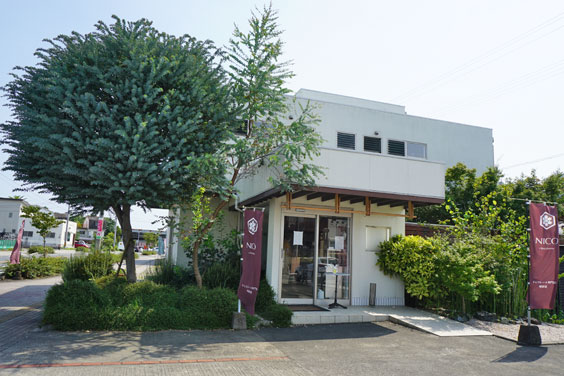 Located in Ogori City (Fukuoka Pref.), "NICO chocolaterie" is a chocolate specialty store filled with surprises. When you have entered the white modern building, what come into sight is the jewel-like chocolates in the showcase. The owner, Mr. Yakabe, who trained in France told us that the chocolate is made by using different types of cacao and other ingredients. For examples, shiso (Japanese basil) is added to chocolate that contains white cacao in order to create a refreshing taste; for chocolate that contains white yōkan (jellied Japanese dessert made from Azuki beans), it is often mixed with simmered chestnuts and accented with yuzu ganache. Worth mentioning, the yōkan is made at a Japanese confectionery (wagashi) store run by Yakabe's brother! Moreover, the store offers dining area where you can enjoy delicious chocolate and cake in the modern Japanese ambience. You will definitely have a lot of fun discovering Japanese garden-like chocolates and cakes on the stone plate, as well as other little surprises that would make you redefine desserts! It is time to explore a new dessert world at NICO chocolaterie♪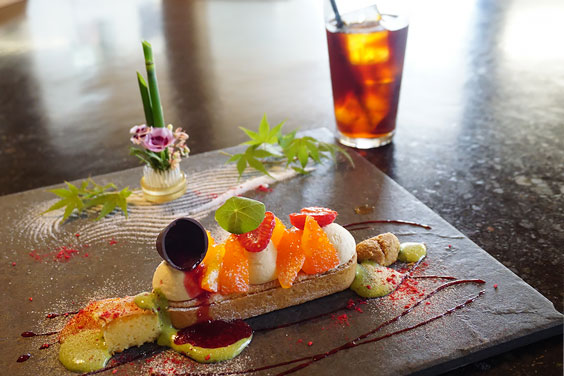 The "Orangerie" - with a perfect combination of ganache and orange compote that gives a refreshing taste. It is available until late October.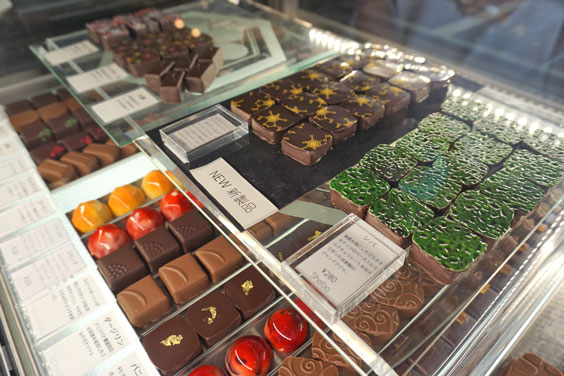 There are about 30-40 types of chocolate including standard and seasonal ones.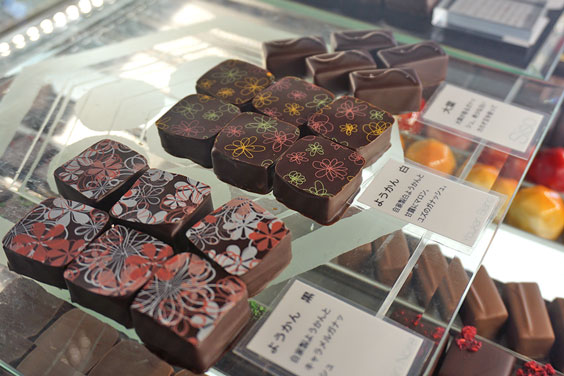 Gorgeous "homemade" yōkan chocolate.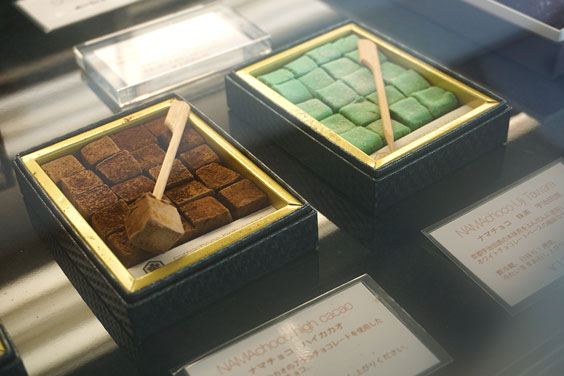 Ganache with high cacao content and Matcha chocolate!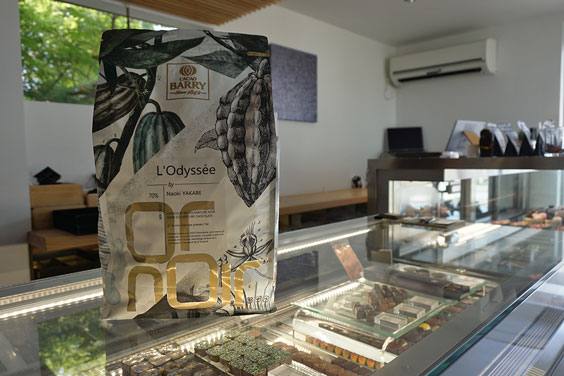 One of the base ingredients include NICO original blend chocolate custom-ordered from CACAO BARRY in France.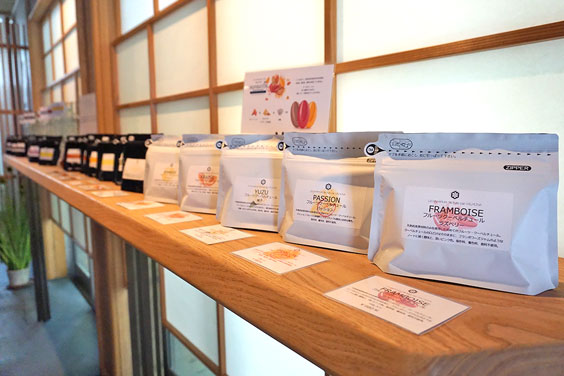 You can also find a wide variety of unique products, such as chocolate with fruity flavours, and chocolates that use cacao from certain production areas (e.g. Nepal and Brazil).