Restaurant HANANOKI(1/12)
Established French Restaurant that has welcomed the likes of Marilyn Monroe!
On the second floor of BOATHOUSE OHORI PARK, the well known and much loved traditional French restaurant"HANANOKI" has re-opened. "HANANOKI"was established in Nakasu, in the centre of Fukuoka city, in 1953 and became famous the following year when Marilyn Monroe and Joe DiMaggio visited the restaurant. The tables and chairs of that time are still used today in the refurbished private function room known as the "Monroe Room."

In the main dining area, which offers a fantastic unbroken view of Ohori Park, you can have a delightful time, experience the hospitality of the restaurant, choose from a wine list that perfectly complements the food and enjoy a menu that is made of local produce from Fukuoka prefecture.
Restaurant HANANOKI
The French restaurant HANONOKI, which was established in Nakasu, Fukuoka City, in 1953 and is seen as one the Royal Group's flagship stores, has recently re-opened. Whilst remaining committed to the traditions of French cuisine, the restaurant has also stayed true to it's local roots, using seasonal ingredients sourced from the prefecture and welcoming visitors in a uniquely Fukuoka style. Whether its anniversary meals, weddings, or welcoming visitors from abroad, they will ensure you have an enjoyable and relaxing time with those special to you.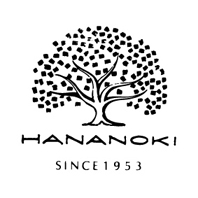 Address: 1-3 Ohori Park, Chuo-ku, Fukuoka
Tel.: 092-751-3340
Opening Hours: 12:00-22:00 (closed 14:30-18:00)
Closed on Mondays (Unless it is a National Holiday. If that is the case it will be open on that Monday and closed on the Tuesday that follows.)
Capacity: 40 seats (Dining area) 6 seats (private room)
Website (Japanese):
http://hananoki-f.jp/