HAKATA MACHIYA FOLK MUSEUM ("博多町家" ふるさと館)(2/9)
Decorating Hakata Hariko (博多張子) [Exhibition Hall 2nd floor]
The "HAKATA Machiya" Folk Museum is split across 3 buildings; a Souvenir shop, a Machiya Hall and an Exhibition Hall. On the 2nd floor of the exhibition hall is an area where visitors can try painting and decorating traditional Hakata handicrafts. MON and STAY had the chance to decorate "Hakata hariko (papier mache)," but it's also possible to have a hands on experience with "Hakata ningyo (doll)" and "Hakata koma (spinning top)." (*The traditional handicraft that you get to experience will depend on the day of the week you go. Take a look at their
website
to find out more!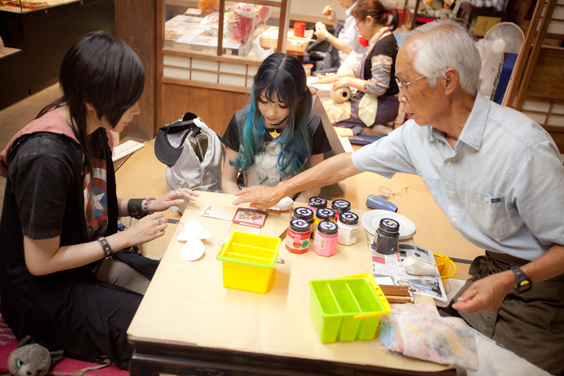 There's no need to panic, the teachers are really nice and their instructions are easy to follow!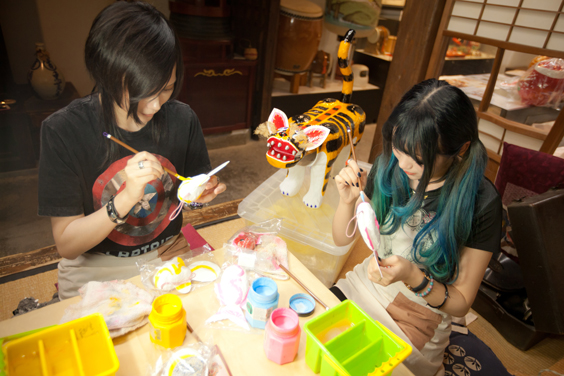 The process of making "Hakata Hariko" is quite complicated… Before you even start painting, you need to paste newspaper and washi (Japanese paper) to a hardened clay model, and then let it dry. Even though it looks heavy, as the inside is hollow, the final product is surprisingly light!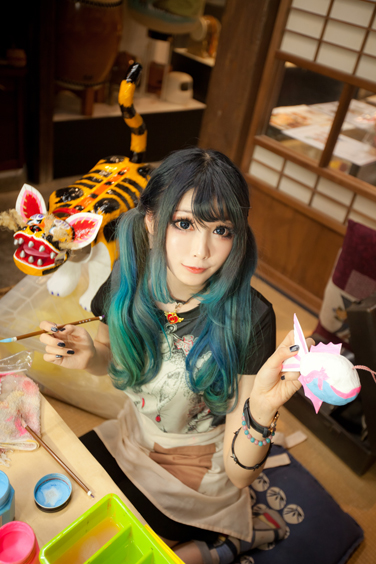 Click the image and it will automatically go to the next.
PRESENTS
All the info. on asianbeat's present campaign!
* "A local specialty set discovered during the trip to Tagawa Area giveaway! Apply by Mon. 11 Jan. 2021 (JST)!