HAKATA MACHIYA FOLK MUSEUM ("博多町家" ふるさと館)(1/9)

A special place where you can experience old-fashioned "Fukuoka"
Located in "Hakata," one of the best known areas in Fukuoka, the "HAKATA MACHIYA" Folk Museum is a facility where you can learn more about local history, handicrafts and the way that people used to live. Inside you can take a closer look at traditional Hakata handicrafts or give them a go yourself! MON and STAY got the chance to experience "Hakata-ori" and try their hand at decorating "Hakata hariko (papier mache)!" Close to the famous Kushida Jinja Shrine, which is the starting point for Hakata Gion Yamakasa, the building is in a very convenient and easy-to-access location.
If you're visiting Fukuoka, you have to make the most of the downtown shopping area, but at the "HAKATA MACHIYA" Folk Museum you will be able to have special kinds of experiences, so make sure to you stop by if you are in town!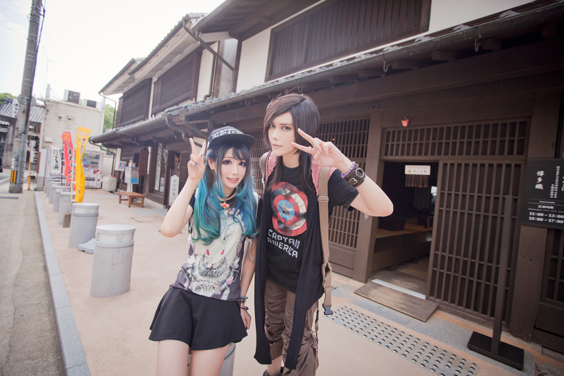 Click the image and it will automatically go to the next.
HAKATA MACHIYA FOLK MUSEUM ("博多町家" ふるさと館)
- Address: 6-10 Reisen-machi, Hakata-ku, Fukuoka City (in front of the Kushida Shrine Main Gate)
- Telephone number: 092-281-7761
- Access: 15 minutes walk / 5 minutes taxi ride (from JR Hakata Station), 5 minute walk (from Gion Station, Fukuoka City Subway)
- Opening hours: 10:00-18:00 (final admission: 17:30)
- Closed: December 29th to 31st
- Admission fee: 200 yen (standard), 150 yen per person (group of 20 people or more)
* For further information, please check the official website.
- URL:
http://www.hakatamachiya.com/
Related Articles
External Links