HAKATA MACHIYA FOLK MUSEUM ("博多町家" ふるさと館)(4/9)
Exhibition Hall (展示棟) [2nd floor]
Traditional Fukuoka handicrafts are on display on the 2nd floor of the exhibition hall, just beside the workshop area. You can also take a closer look at expert craftspeople creating their work.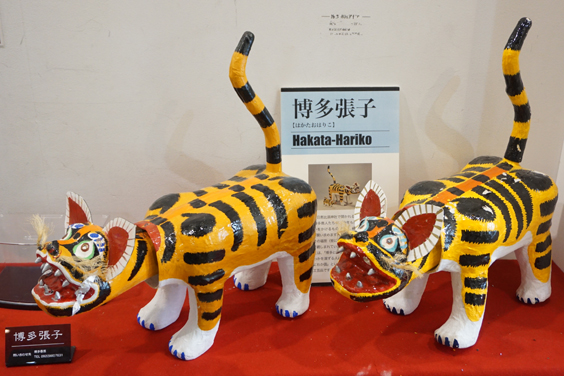 These tigers are an example of what kind of items can be made using Hakata hariko.
Hakata koma (left), Hakata hariko (right center), Hakata hasami scissors (bottom right)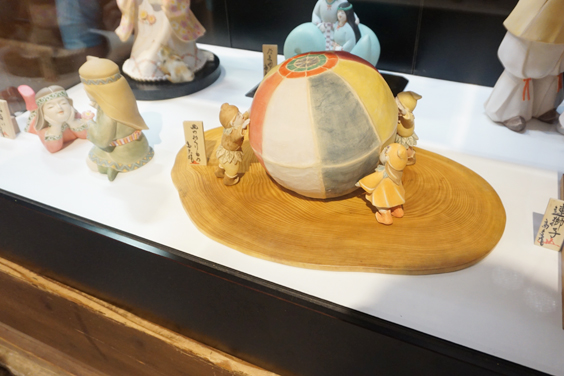 Hakata Ningyo (博多人形)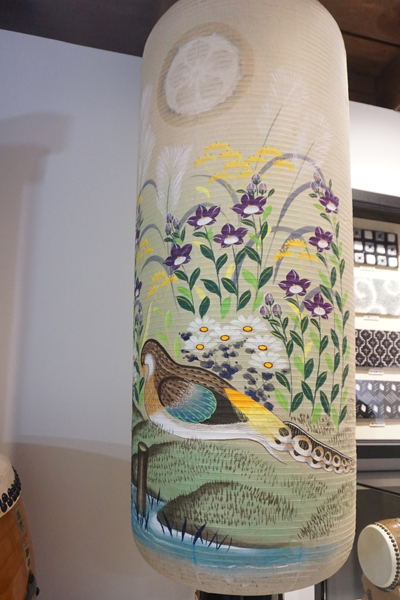 Yame chochin (八女提灯) (paper lantern)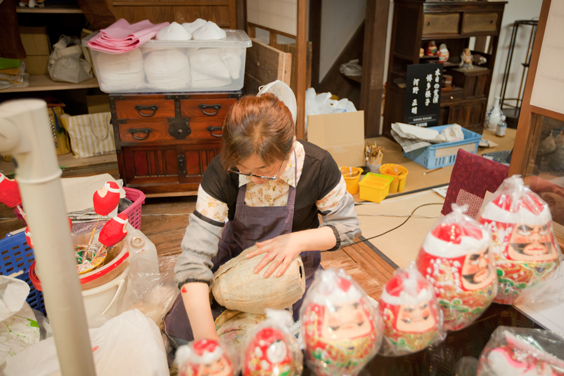 Produced one at a time, the craftspeople that make Hakata hariko put a great deal of care into each piece.
Click the image and it will automatically go to the next.