#Blue Roof

Take a breather with carefully made, healthy drinks!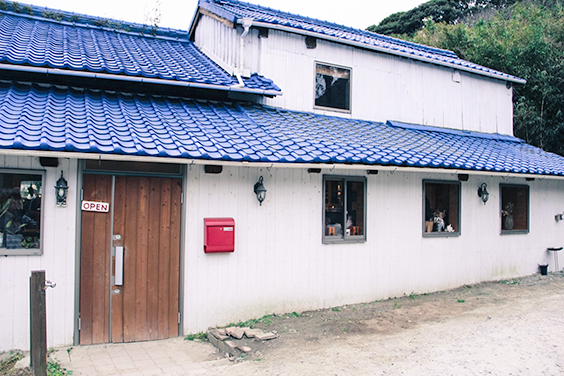 We are coming to the end of our Itoshima trip! We've been moving around until now, so it's about time for tea! This time, we are visiting "Blue Roof", where fresh juice made primarily with locally sourced ingredients, are the specialty. This is a juice house that, based on the concept of "A Wonderful Holiday with Nature", hopes to allow visitors to delight in nature at the same time as one whiles away a wonderful day of rest.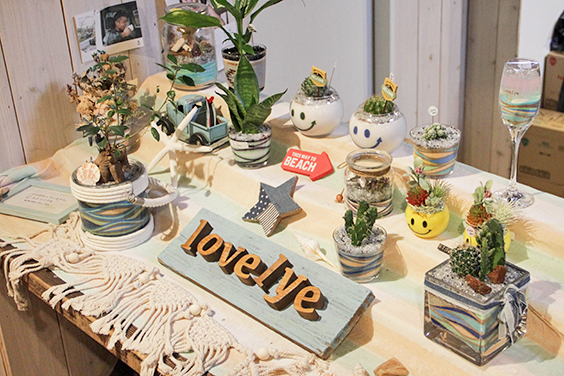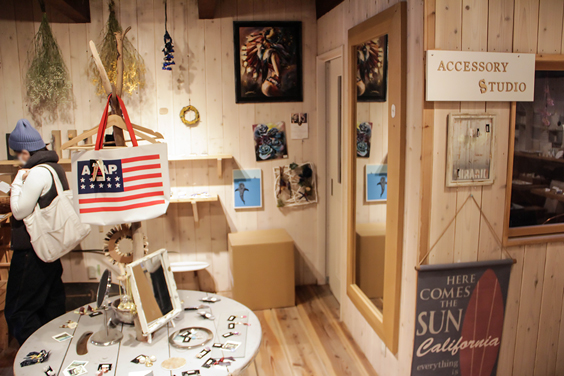 Inside the shop was full of warmth brought by wood and decorated with a variety of fashionable ornaments that make visitors feel at home. Various handmade nick-nacks and accessories are also sold at this place.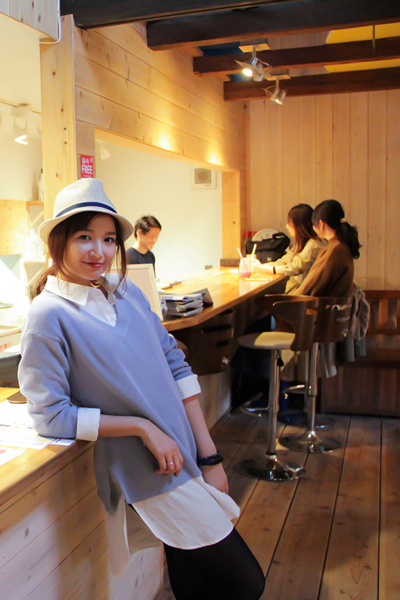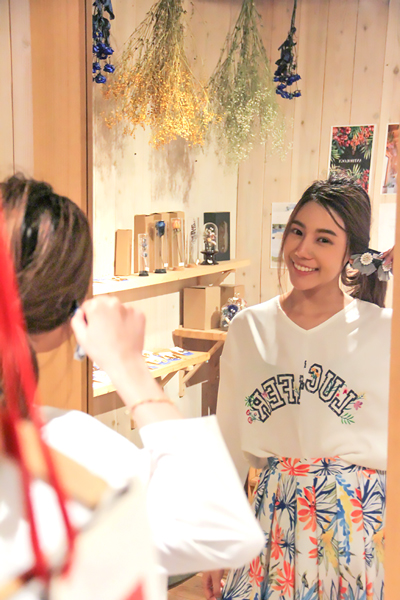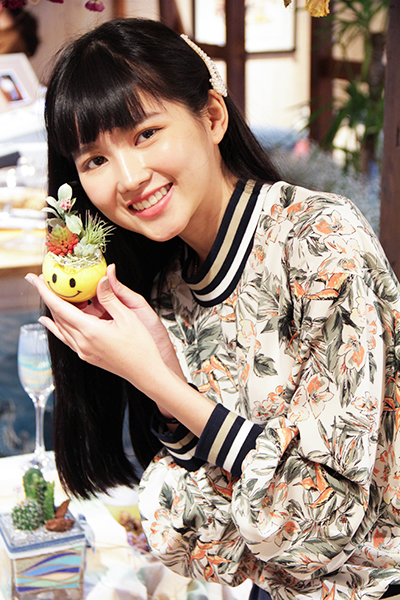 Popular menu items are the smoothie (430 yen~) made with the season's fresh fruits and vegetables, and the cold press juice (860 yen~) that is made using a low speed juicer. The drinks are not too sweet, delicious, and good for the health, which made me happy! There is also coffee and homemade sweets. We felt the care that went into the making process and the ingredients used.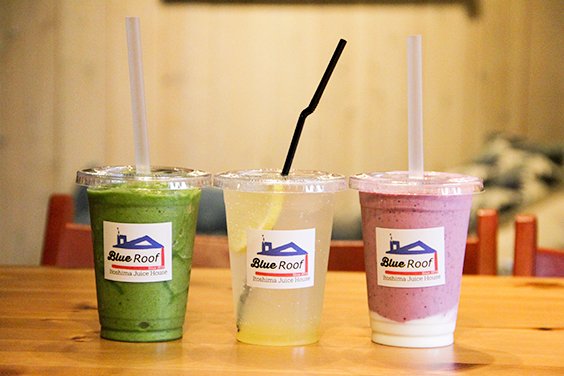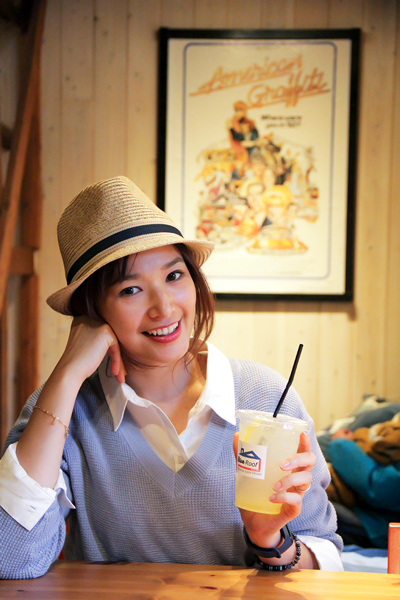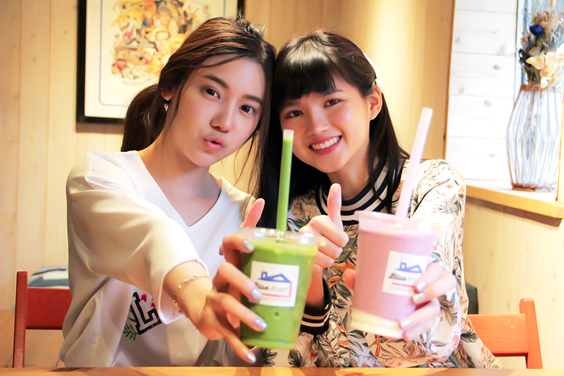 The interior looks pretty, so it's perfect for taking photos. The owner and the staff are friendly and kind, so if you want to relax and unwind in Itoshima, why not visit the "Blue Roof"?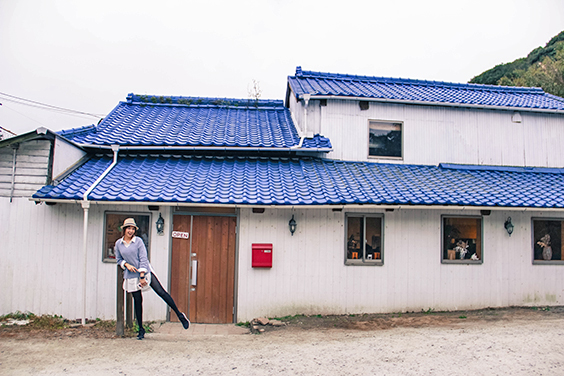 PROFILE
Worajan Sangngern (Nickname:Meow / Reiko)
After working as editor for the Thai editions of "SCawaii!" and "Ray", she is currently active in a range of fields as MC on TV programmes and Japan-related events, a translator, writer, columnist, and SNS influencer.
SNS
Blog :
https://reikobangkokneko.com/
Facebook :
@ReikoEditor
Instagram :
@reiko_ws
Twitter :
@Reiko_WS
YouTube :
@Reiko Meow
2019 asianbeat・FACo Kawaii Ambassador | Thai Kawaii Ambassador PROFILE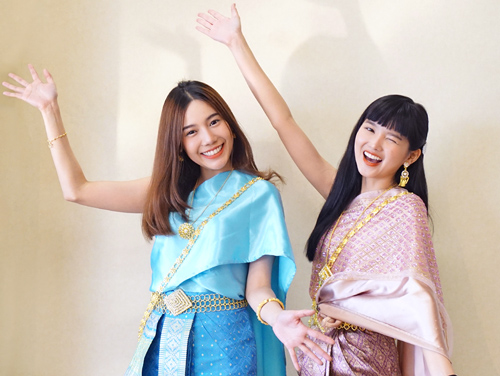 (From left) Thai Kawaii Ambassadors: Pornchanok Teerawan and Pornsaichon Wanthong
The two, who were chosen to represent Thailand at the 2019 asianbeat・FACo Kawaii Ambassadors Contest, toured Fukuoka City and Itoshima City. For detailed information on the Kawaii Ambassadors, Introducing detailed information on the Kawaii Ambassadors in the pages of "[Feature] FACo2019"!
>>
here!Thai Kawaii Ambassadors
■ Name: Pornsaichon Wanthong
■ Nickname: Namphon
■ Links:
Facebook
/
Instagram
■ Name: Pornchanok Teerawan
■ Nickname: Oaey
■ Links:
Facebook
/
Instagram
Related Articles