Fukuoka Otaku Map -ver. 痛 (Two) - V-World AREA(1/8)

A Fukuoka VR spot with 16 types of attractions!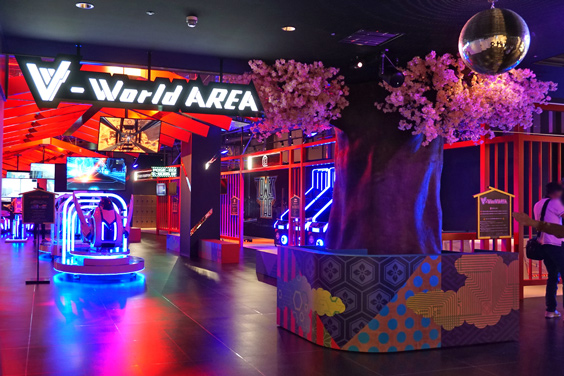 Ever had a virtual reality experience that makes you feel like being in the virtual world? Why not give it a try at V-World AREA where you can find many types of VR attractions! It is located on 6th and 7th floor at the entertainment complex,
BOSS E・ZO FUKUOKA
(Scheduled to open on July 21 2020), next to FUKUOKA PayPay Dome. There are 16 attractions in total on both floors. Just by wearing the VR headset and watching the VR videos, you can enjoy racing in PHOTON BIKE, or even become a hunter and kill bugs with your missile in BUG HUNTER, these games are about to give you so much excitements that you can hardly imagine! Moreover, 10 of these attractions are newly brought in to Kyushu so come and be the first to experience it♪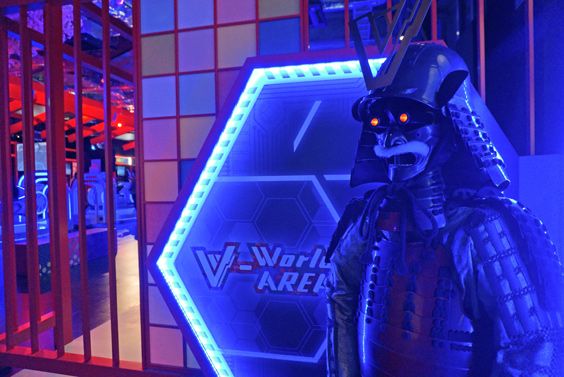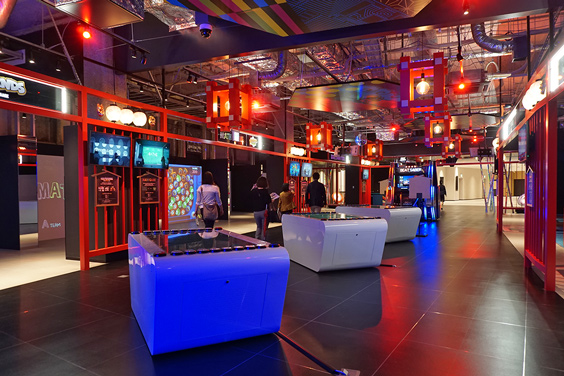 The interior is full of stunning decorations in traditional Japanese style. Pillars are painted in red, Wagasa (Japanese umbrellas) are decorated with Noh masks or other objects, and elegant Shamisen (Japanese musical instrument) music is playing around the place. With the ambience that makes you feel as if being in the virtual game world, it is definitely an interesting photo spot that you won't want to miss! Come visit this place if you wish to leave plenty of fun memories in your Fukuoka trip♪
V-World AREA
V-World AREA
- Address: BOSS E・ZO FUKUOKA 6&7F, 2-2-6 Jigyohama, Chuo-ku, Fukuoka-shi JAPAN
- Holidays: Open all year round
- Official Website:
https://e-zofukuoka.com/en/v-world/
* All information correct as of June 2020. The information for this article was gathered during a media preview that took place prior to facility's grand opening. There are occasions when the layout of the store differs from the current.
Related Articles

- Hot spots around Momochi area! -