Episode 1. "明太子" (Mentaiko)

Food Town, Fukuoka's Ace, Mentaiko!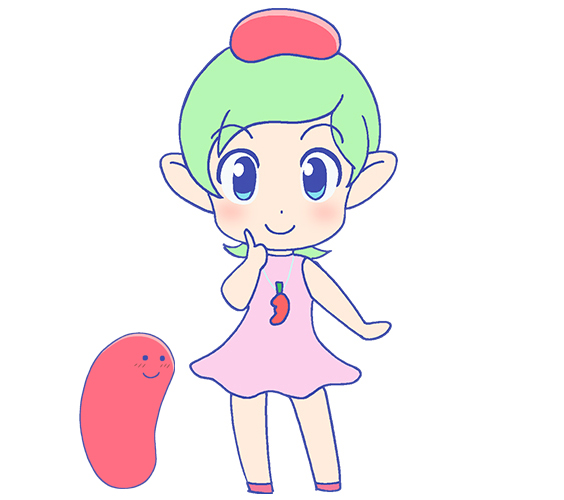 (From left) Sousuke Ojisan (mentaiko) and the mentaiko spirit, Pirikarakochan.
The representative of Fukuoka delicacy, "mentaiko" is popular throughout Japan. This "rice companion", is definitely the heart-grabbing ace of "Food Town, Fukuoka"!

Short animation, "Hakata Mentai! Pirikarakochan" tells the story of fun everyday antics experienced by the mentaiko spirit "Pirikarakochan", in a city inspired by Hakata.

In the first episode, Pirikarakochan smears mentaiko on various things in order to convey the deliciousness of mentaiko! Mentaiko is a food that goes well not just with rice, but also pasta, udon, bread, mayonaise, and various other foods! How about trying to make an original dish using mentaiko, like Pirikarakochan?
Memo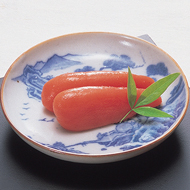 ■ 明太子 (Mentaiko)
When we talk about the specialty foods in Fukuoka, it's mentaiko! Alaskan pollack eggs are pickled in seasoning, resulting in exquisite spiciness and savouriness. The lumpy texture is also distinct. Each store has its own recipe for condiments and fermentation methods, so that the taste of mentaiko varies in each store. This is one of Fukuoka's delicacies that gets a lot of attention from outside Japan!!
博多明太!ぴりからこちゃん (Hakata Mentai! Pirikarakochan)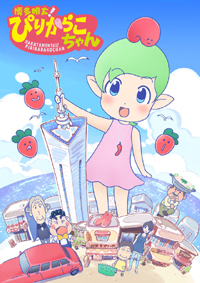 <STORY>
On a commercial street that might or might not be in Hakata, a variety of 'delicious' events occur !? A slapstick slice-of-life drama with food spirits!
<CAST>
Pirikarakochan: Hiyori Kono/Sousuke Ojisan: Kenichi Ogata/Motsunabe Oyaji: Chafurin/Baran-kun: Shun Horie/Amaou Trio: Hitomi Owada/Maya: Maaya Uchida/Caviar-kun: Natsumi Fujiwara/Shitsuji: Hironori Miyata/Koharu Obaachan: Marie Oi
■Broadcast starts from July 2019 (KBC Kyushu Asahi Broadcasting Co., Ltd.)
■Official Website:
https://en.pirikarakochan.com/
■Twitter:
@Pirikarakochan
■Instagram:
pirikarakochan_official
Related Articles