That's why I always love you Fukuoka by Zcongklod Bangyikhan #06 Fukuoka – Gourmet Picks(1/2)

#06 Fukuoka – Gourmet Picks
This is the final installment of this column, and to close it out, I want to introduce you to two of my favorite restaurants in Fukuoka city, each with its own unique style. These are two places relatively unknown to foreign tourists, but which I rate highly indeed.
Ganso Hakata Mentaiju (元祖博多めんたい重)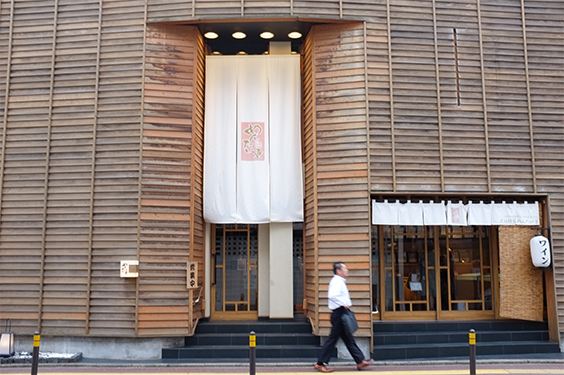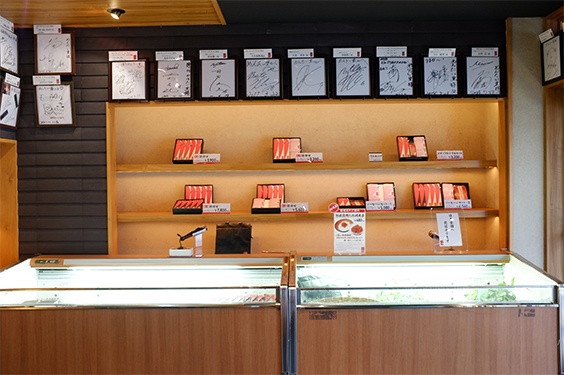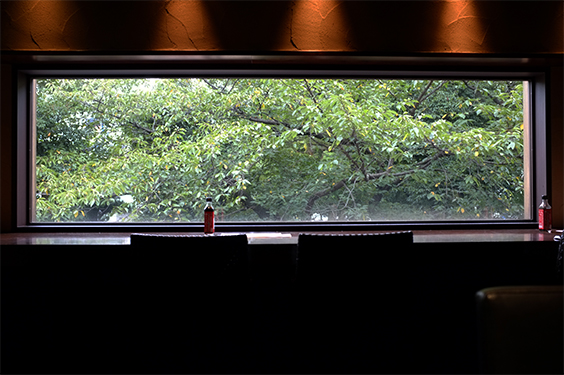 If you're visiting Fukuoka then you definitely should try one of the local delicacies, "mentaiko."
Mentaiko is the marinated roe of pollock and codfish that Japanese like to eat in small portions together with warm rice.
Mentaiko is one of the representative foods of Fukuoka – a balance of heat (from chili seasoning) and umami that pairs well with white rice. In Fukuoka, you can buy mentaiko from fish markets, super markets, souvenir shops, the airport – just about anywhere. If you're looking for a gift for someone that screams "Fukuoka," this is it.
It's a local delicacy in its own right, but Fukuoka also has many dishes that incorporate mentaiko and the taste is unlike any mentaiko I've eaten in any other city. I've eaten mentaiko in ramen, in pasta, even inside bread, but the mentaiko I ate at this particular restaurant was a cut above.
Open for 5 years now, "Ganso Hakata Mentaiju" is easily accessible, located in the very center of the city. They made a name for themselves as pioneers of mentaiko cuisine.
The restaurant has three floors. The first floor is decorated with placards signed by various famous people and celebrities and it's where they sell the packaged mentaiko and various other items. Apart from the regular mentaiko they also have things like mentai-sausage and a variety of tasty-looking treats to whet your appetite. And all the mentaiko is made in-store, on the third floor, and all by hand.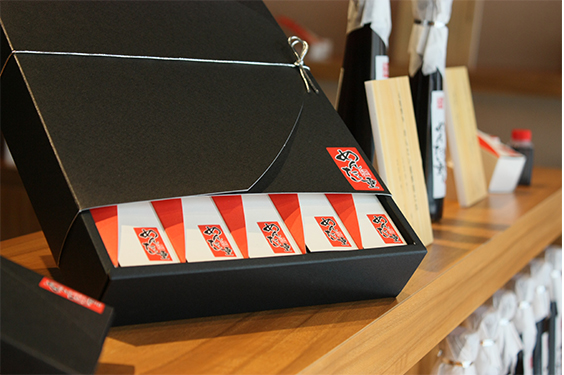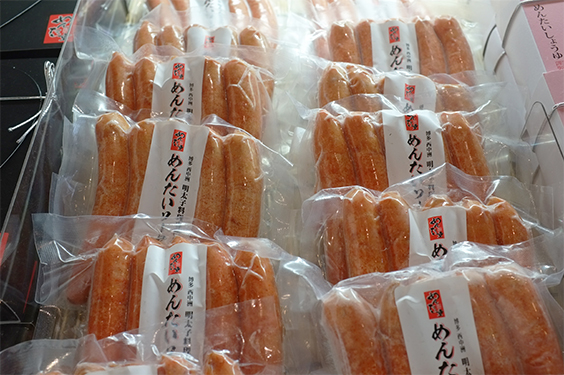 The dining space is on the first and second floors, and if you're going to dine, there are two items that you just have to try. The first is called "
mentaiju
," which is mentaiko on top of rice and it comes in an elegant lacquered box. Opening the box you'll find one whole finger of mentaiko, wrapped in kombu and laid gently down on top of a bed of seaweed-layered rice. Flavor to your liking with the restaurant's special sauce and eat.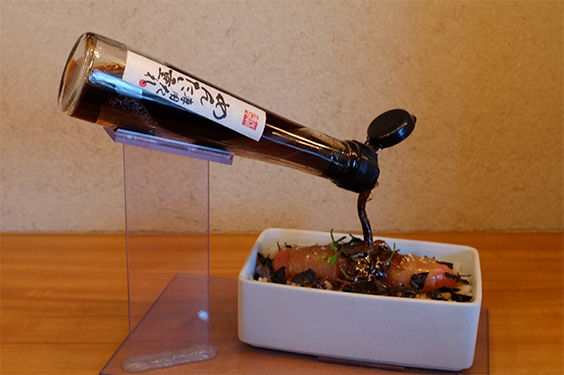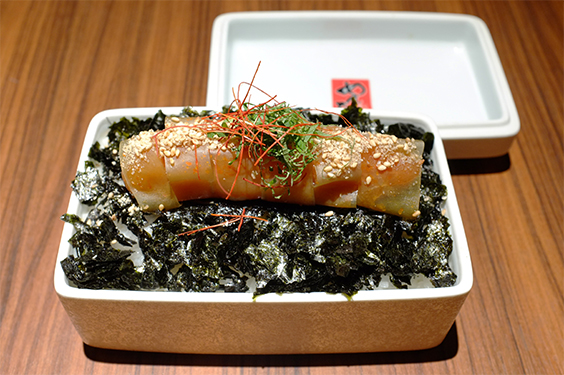 Another of my hot picks from the menu is the "
mentai nikomi tsukemen
" (Chinese noodles accompanied by mentaiko-flavored soup for dipping). The noodles and the dipping soup come in separate bowls, so you take some noodles, dip them in the soup, and then eat. The soup contains mentaiko and more than 10 different vegetables.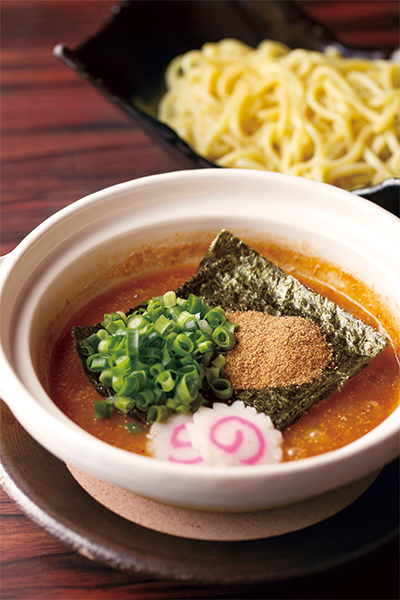 If you really want the crème de la crème of mentaiko, though, try the "
jikasei konbu-maki mentaiko sanshu mori
," which lets you try
nama
(raw),
yaki
(cooked), and tempura mentaiko in all three forms. Yaki and tempura mentaiko in particular are rarities that you're unlikely to find anywhere else.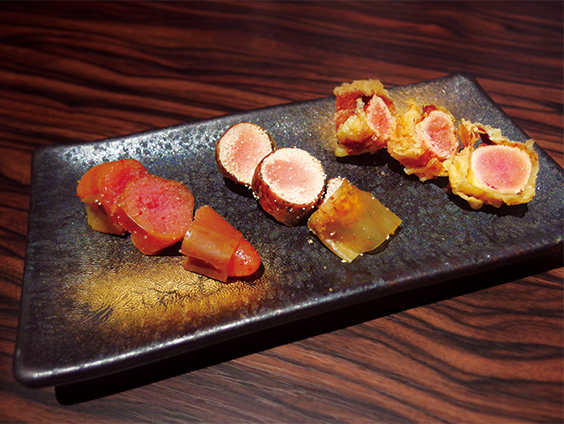 Ganso Hakata Mentaiju (元祖博多めんたい重)