Episode 2. "Tonkotsu Ramen"

Fukuoka staple menu, "tonkotsu ramen"!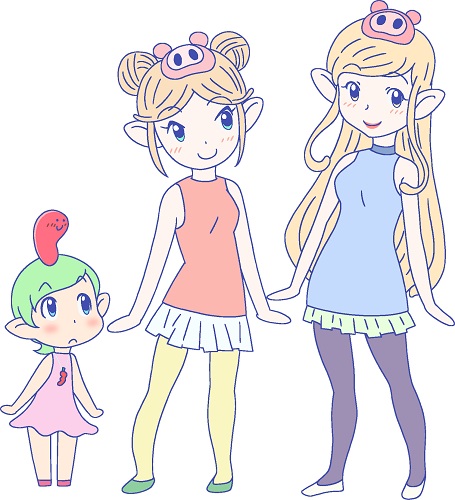 (From left) Pirikarakochan, the Kurume ramen spirit, Seiko, and the Nagahama ramen spirit, Ayu
Speaking of tonkotsu ramen, Fukuoka immediately comes to mind. Each district in Fukuoka has its own idiosyncratic variation on this Fukuoka staple, including Nagahama ramen, Kurume ramen, and such. Not just in Fukuoka, but also in Kyushu like Kumamoto and Kagoshima, somewhat different types of tonkotsu ramen have become representative flavours of the particular region. In the second episode of the short animation, "Hakata Mentai! Pirikarakochan," the spirts of the Fukuoka tonkotsu ramen representatives, Nagahama ramen and Kurume ramen, make an appearance. The two rivals appeal in this way and that in order to claim that they are the most delicious. Both are delicious, so be sure to try them!
●memo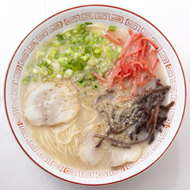 ● とんこつラーメン (Tonkotsu ramen)
A special characteristic of tonkotsu ramen is its cloudy soup, which combines a shoyu-based sauce with dashi obtained by boiling pork bones for a long time.
The taste of the soup differs by restaurant, as well as whether it's rich or light. Please try walking around tonkotsu ramen's home base, Fukuoka, to find your favourite restaurant! We also recommend eating ramen at yatai, with their sense of freedom! (>> To know more about "yatai", click
here
!)
博多明太!ぴりからこちゃん (Hakata Mentai! Pirikarakochan)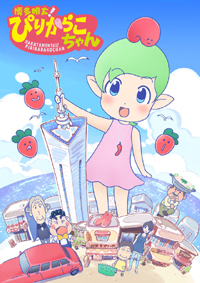 <STORY>
On a commercial street that might or might not be in Hakata, a variety of 'delicious' events occur !? A slapstick slice-of-life drama with food spirits!
<CAST>
Pirikarakochan: Hiyori Kono/Sousuke Ojisan: Kenichi Ogata/Motsunabe Oyaji: Chafurin/Baran-kun: Shun Horie/Amaou Trio: Hitomi Owada/Maya: Maaya Uchida/Caviar-kun: Natsumi Fujiwara/Shitsuji: Hironori Miyata/Koharu Obaachan: Marie Oi
■Broadcast starts from July 2019 (KBC Kyushu Asahi Broadcasting Co., Ltd.)
■Official Website:
https://en.pirikarakochan.com/
■Twitter:
@Pirikarakochan
■Instagram:
pirikarakochan_official
Related Articles