Butaya (ぶたや)

You are sure to become a regular visitor! Umami-filled soup and the ultimate homemade superfine noodles!
Just a five minute walk from Hakata Station's Chikushi-guchi exit, Butaya is located amidst a sea of offices. Their ramen has a number of distinctively appealing features, including an umami-filled soup that is created by carefully boiling down tonkotsu (pork bones), as well as the ultimate homemade superfine noodles. You are sure to find the creamy, yet light flavor delicious even if you visit the restaurant multiple times! During lunchtime the first 100 diners receive a free hard boiled egg.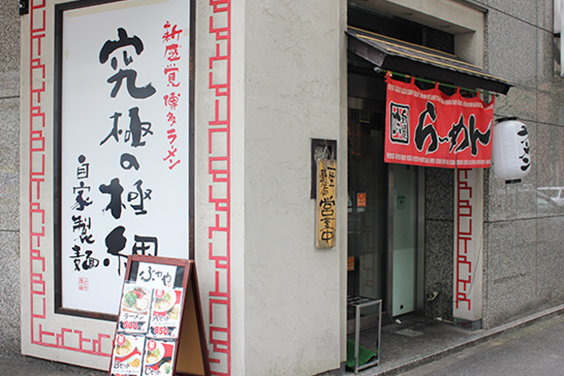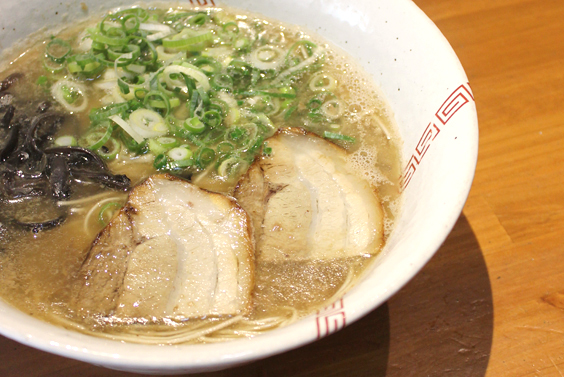 The huge number of office workers based in the area around Hakata Station's Chikushiguchi exit means that there's always a constant flow of diners stopping by Butaya during lunchtime. When you first taste their ramen you might be struck by the strong quality of the tonkotsu broth, but it has a surprisingly light and subtle aftertaste. This unique balance is one of the reasons that their ramen dishes are so popular. The secret is how they create the soup. The carefully selected tonkotsu is boiled over a high heat for many hours; they then mix the broth together every three hours, which creates fantastic a depth of flavor to their dishes.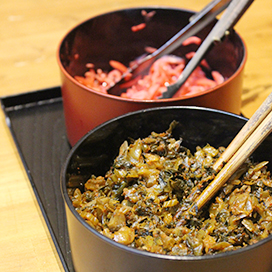 The superfine noodles that you find in their delicious soup are part of the restaurant's identity. Prepared by the owner every evening, their homemade noodles are the perfect consistency and not too stretchy. On the tables you can also find their homemade takana (mustard greens), which are now a firm fixture in the restaurant. You are sure to find their spicy flavor absolutely delicious! Try adding it gradually to find the best balance for you!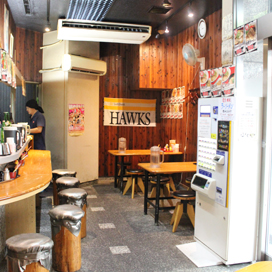 In the evening you can also order off the a la carte! The izakaya (Japanese pub) style menu includes hormone teppan (grilled offal) (980 yen), yamaimo teppan (grilled Japanese yam) (450 yen), as well as the bargain priced banshaku (dinnertime tipple) set! Why not stop by for a quick drink?

[Menu]
Ramen ... 600 yen
Char Siu Men (noodles with roasted pork fillet) ... 750 yen
Kakuni (braised pork) Ramen … 750 yen
Chahan (fried rice) ... 600 yen
Gyoza (dumplings) ... 400 yen (5 pieces)
Various other dishes are available on the a la carte menu (nighttime only)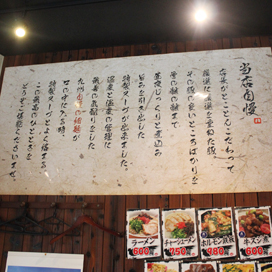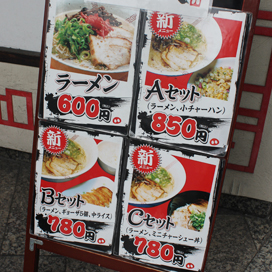 Butaya (ぶたや)
Address: 1-17-21 Hakataeki-Higashi, Hakata-ku, Fukuoka-shi, Fukuoka-ken
Telephone number: 092-483-1317
Number of seats (capacity): 20
Opening hours: 11:30-24:00 (last order: 23:30)
Closed: Sunday
*All information correct as of December 2016.

Related Articles