Mizuta Tenmangu (水田天満宮) & Koinoki Jinja (恋木神社)

Pray for success in your studies and romance at the same time! Find-out more about the shrine's intriguing history!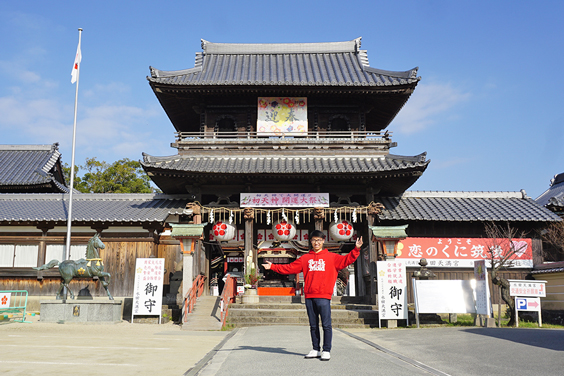 "Tenmangu" is a shrine that worships Sugawara no Michizane, a political figure from the Heian era who is now known as the "god of learning." "Dazaifu Tenmangu" is one of the most famous shrines of its kind. But did you know that there's actually more than 10,000 Tenmangu scattered all over Japan? There is one located in Chikugo City, Fukuoka Prefecture called Mizuta Tenmangu. There are three things you almost always find inside a Tenmagu shrine... A "tobiume" plum tree (which is said to have flown from Kyoto in pursuit of Sugawara no Michizane after he was sent to Dazaifu), "uso" birds (it is claimed that a flock of uso ate a swarm of bees to protect Sugawara no Michizane), and a resting cow known as "Gagyu." Various theories have been out forward to explain the significance of this cow. One explanation relates to the transportation of Michizane's body after he passed away. An ox-drawn carriage carrying the remains of Michizane allegedly stopped in the middle of its journey because the animal pulling the cart refused to continue walking. The spot was chosen as the site of Michizane's grave. Dazaifu Tenmangu was then built where the "god of learning" was laid to rest.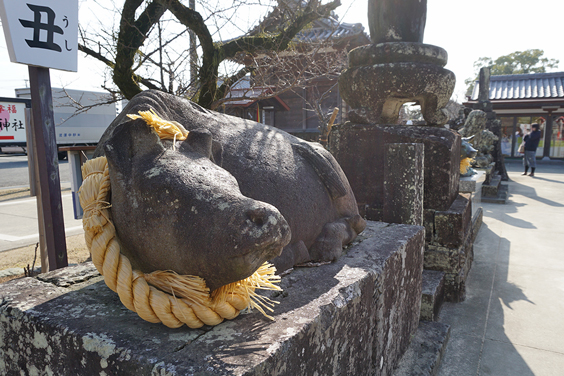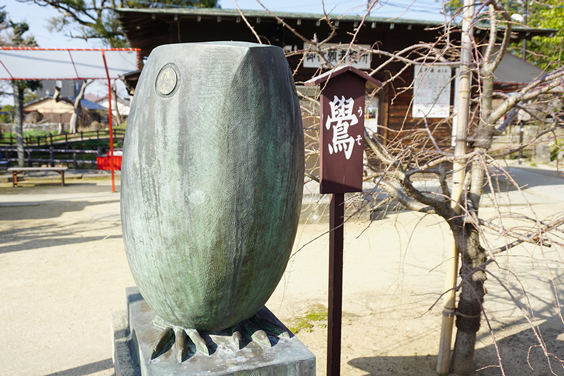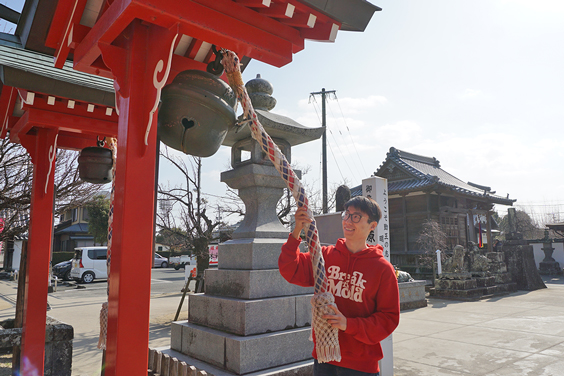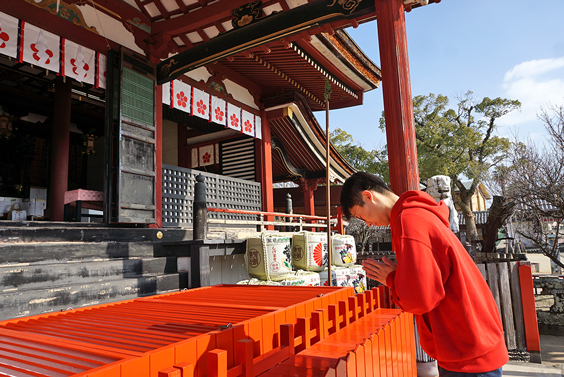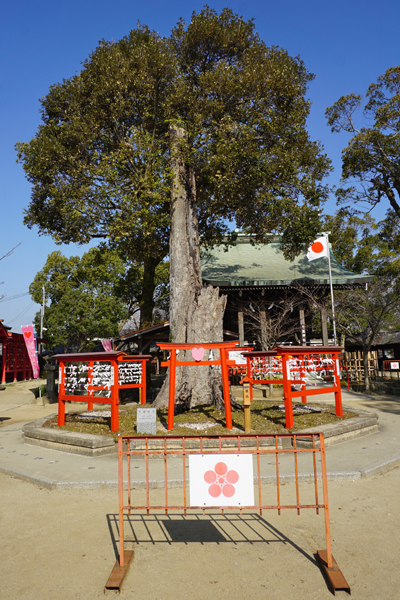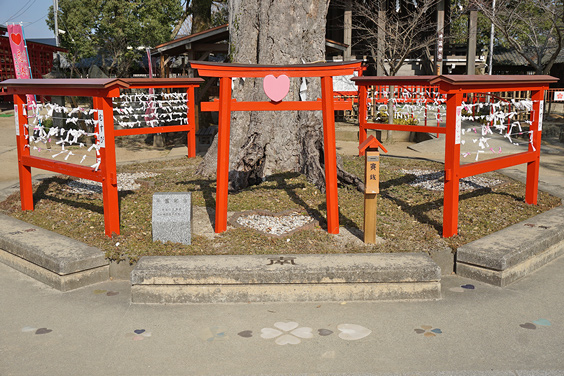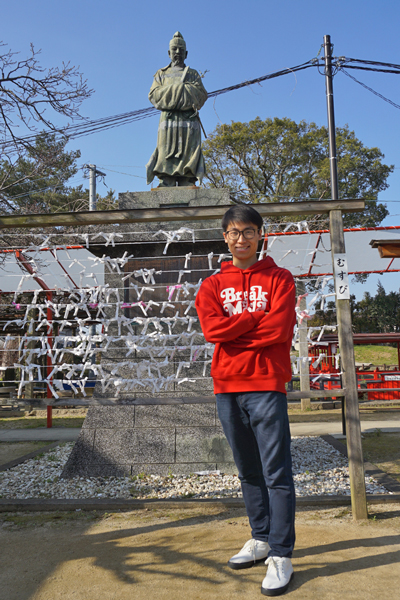 ◎Koinoki Jinja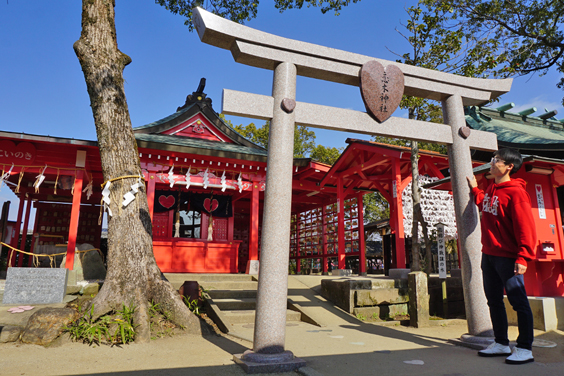 There are 10 heart-shaped motifs hidden in this torii gate! I only just managed to find all of them!
Koinoki Jinja is located just to the side of Mizuta Tenmangu. It is the only shrine in Japan that worships the love god, "Koi no Mikoto!" The approach that leads to the shrine's main building is full of hearts! I thought that hearts are usually seen as a "symbol of love" in Western countries. So it came as a shock to learn that heart-shapes are sometimes called "Inome" (lit.: eyes of a wild boar) and have been seen as a symbol of prosperity in Japan since ancient times. What a surprise! Approximately 300 hearts are hidden in and around Koinoki Jinja, Why not visit and try to find them!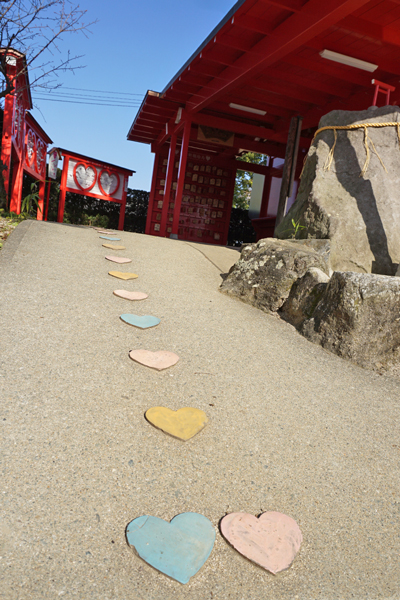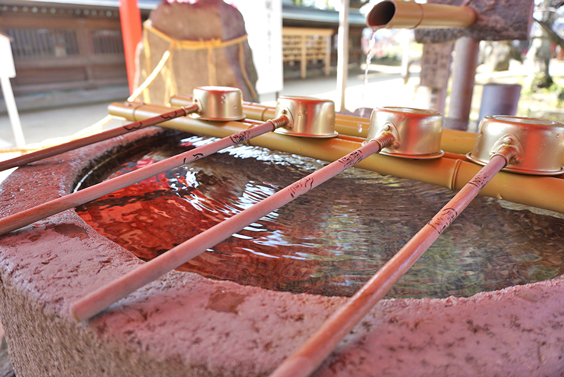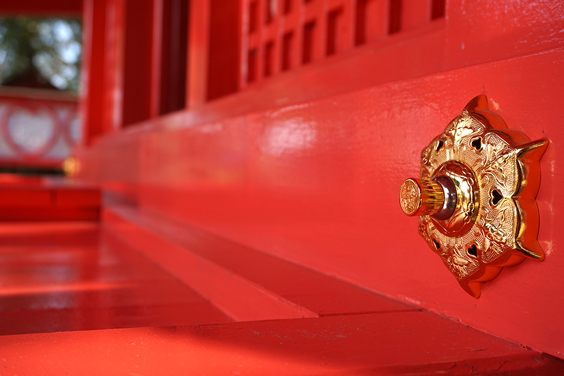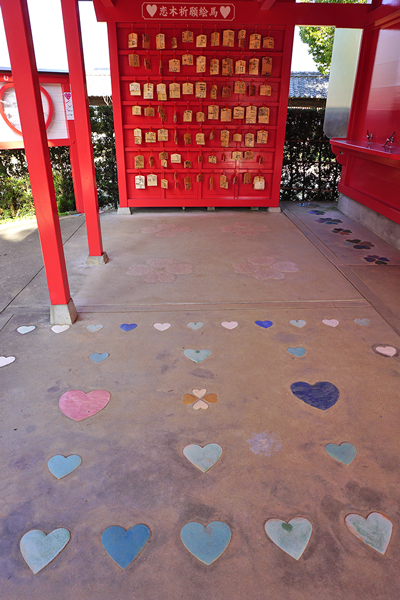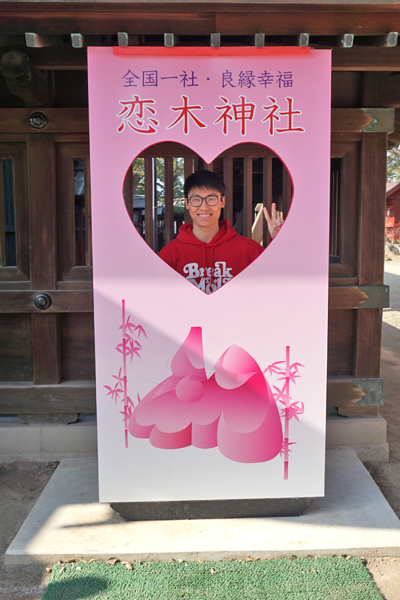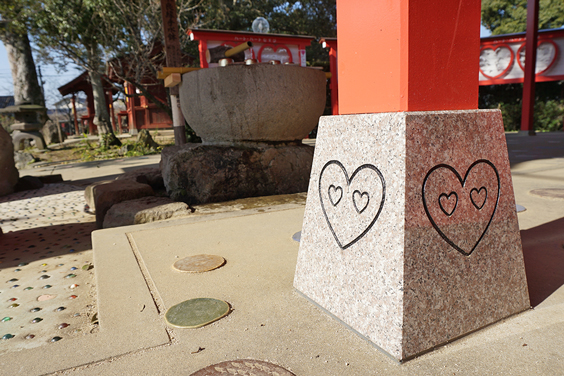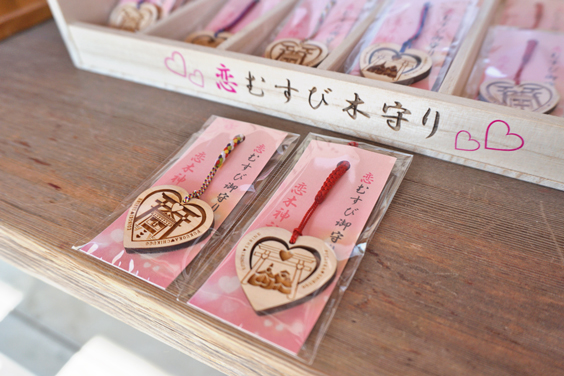 Mizuta Tenmangu & Koinoki Jinja
REPORTER PROFILE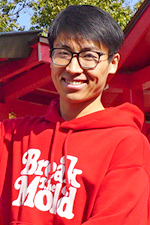 Hello, my name is Xiangyu, from Changchun, China. I am currently an international student in Fukuoka. Come and enjoy Fukuoka's exciting culture and delicious food!
---
- Hobbies: reading, learning foreign languages, and boxing
- Favorite Japanese Anime / manga: "SLAM DUNK", "DRAGON BALL"
- Favorite Japanese artists / songs: Foorin "Paprika", MANISH "煌めく瞬間に捕われて" (
Kirameku Toki ni Torawarete
)