The "insect food" that cares about the earth! We've tried the "Cricket Cracker" produced by MUJI!

It smells good and is delicious♪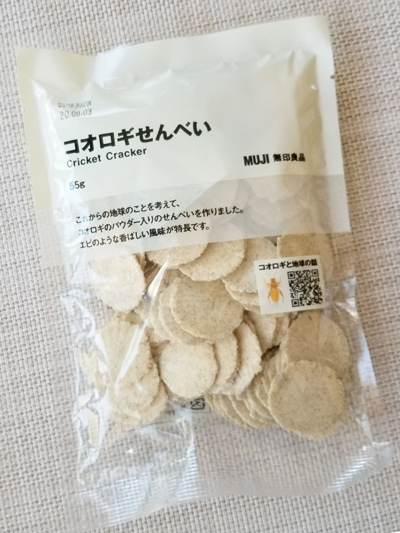 Well-known for its simple and stylish household items not only in Japan but also overseas, MUJI has launched their "Cricket Cracker" in Japan! Some of you might be freaked out by the idea of "insect food", but it is said to address the issue of food crisis as the world population continues to grow. In fact, "insects" are now attracting attention as an alternative food source for animal protein that usually comes from chicken, pork, and beef. This leads MUJI to begin the partnership with Tokushima University where researches are carried out on edible crickets, and eventually developed the "Cricket Cracker" which is remarked as "sustainable, high nutritional value, low environmental impact"!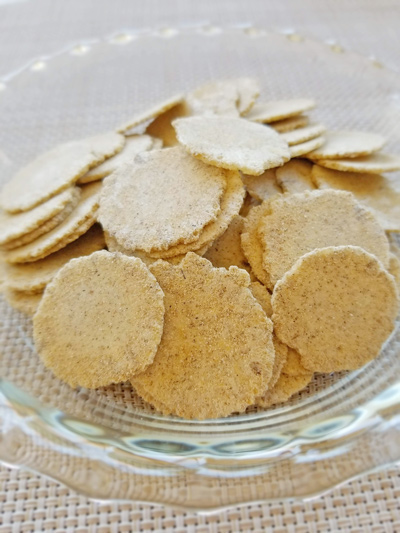 It looks just like any other senbei (rice cracker), but it was my first "insect food", so it made me feel a little bit anxious while opening it up. However, the fragrant smell really stimulated my appetite. It is delicious! The texture is light and crispy, it has simple taste with a slight bitterness, not sure if it is the soy sauce or the cricket but it makes you reach for another one soon. The "Cricket Cracker" is now available only on MUJI online store and is unlikely to be launched overseas at the moment. But let's take this chance to talk about the future of the earth with the people around you! (Editorial Dept.: Non)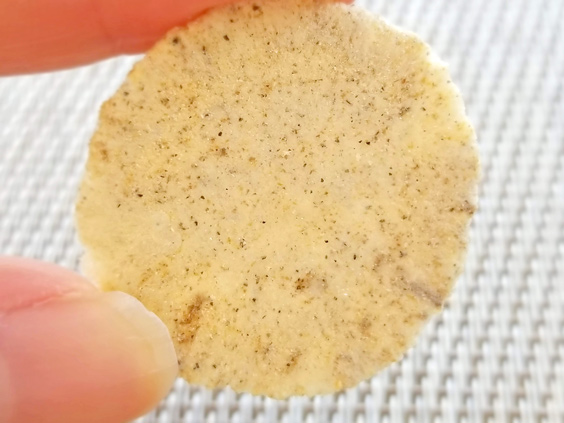 These tiny black things must be the "cricket powder"!