The new "Amabie wagashi (traditional Japanese sweets)" from long-established Wagashi store in Fukuoka, JOSUIAN!

Attractive bright colours and cute round eyes!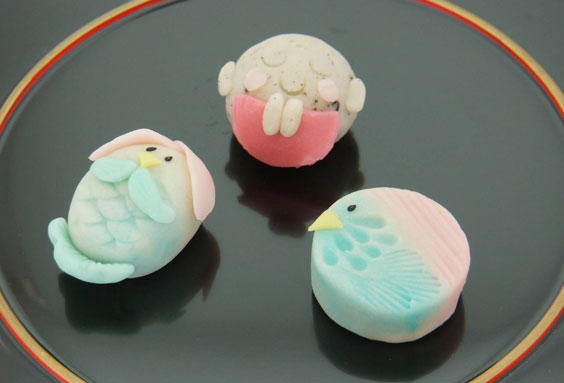 (From left) Amabie-Hime (lit.: Princess Amabie), Jizo, Amabie-sama
According to Japanese legend, it is said that the mermaid-like yokai,
Amabie
, has the ability of warding off plagues. "When the plague happens, show the people images that depict me" - since that is what Amabie had said, the "#AmabieChallenge" has gone viral on social networks as people begin to post many Amabie images. This is what makes the long-established
Wagashi
(traditional Japanese sweets) store in Fukuoka, JOSUIAN to join the people - by making
Dorayaki
using
Tsubuan
(sweetened bean paste) and
Namagashi
(freshly prepared Japanese sweets) made from red bean paste♪ From ancient times,
Azuki
(red beans) is believed to have the power of preventing disasters, therefore in Japan, there is a tradition of eating
Ohagi
(mochi made with azuki paste) during
Ohigan
(the equinoctial week) to avoid disasters and disease. The Namagashi comes in soft bright colours and are made into 3 different figures - the cute Amabie look with round eyes, the Amabie-Hime which has been characterized, and the famous local guardian deity Jizo, consisting 6 pieces in a set. Besides Wagashi, the Dorayaki with azuki paste has a cute image of Amabie is not to be missed too. You may now purchase these on JOSUIAN Official Website (Online Store). Isn't this a good chance to get something for your loved ones whom you have not met in a while? (Editorial Dept.: Nika)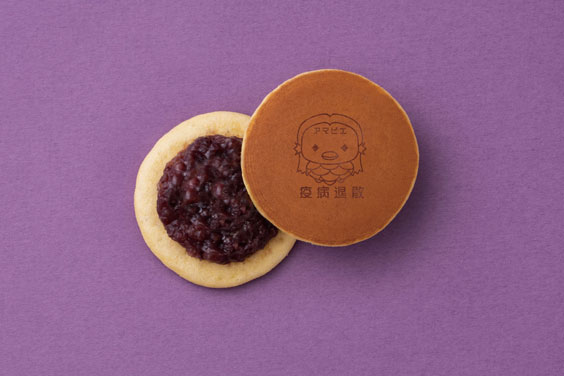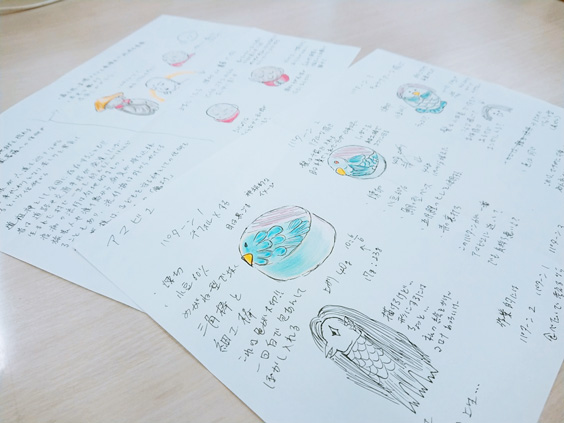 The manuscript of Amabie Wagashi.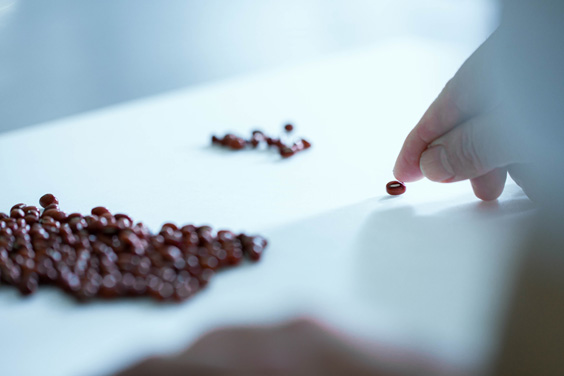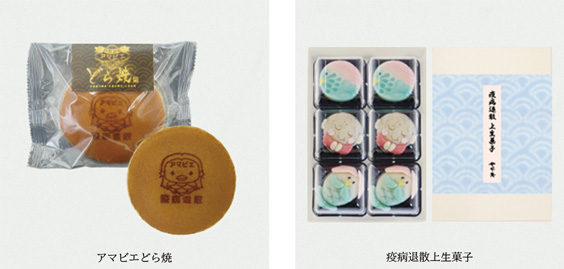 Related Articles