Spring is here! We made Spring's representative Japanese traditional sweet (wagashi), sakura mochi!

You can't resist this high quality sweetness that spreads in your mouth!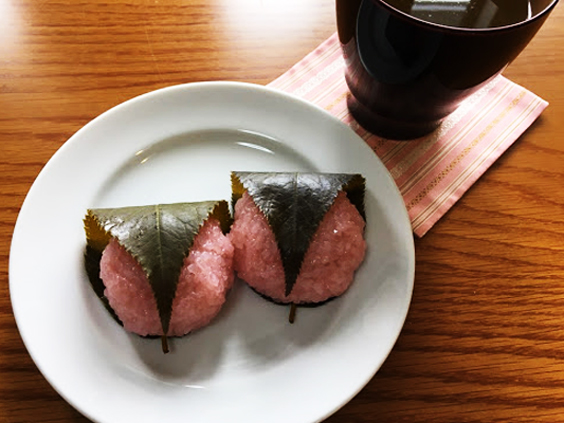 Finally, the number of warm days increase more and more, it feels like spring has come, doesn't it? Thinking this, we wanted to make the traditional Japanese cherry blossom sweet, "sakura mochi." And so, this time, we tried making sakura mochi in a simple way, using the microwave.
Did you know that there is a Kanto style and a Kansai style for sakura mochi? Unlike the Kanto style, which uses wheat flour to wrap red bean paste (anko) in the manner of a crepe, in Fukuoka, the Kansai-style sakura mochi, which uses coarse rice powder, can often be seen.
The necessary ingredients are: coarse rice powder, cherry blossom leaves, strained bean paste (also known as smooth anko), sugar, salt, and drinking water. Time is needed for water absorption and for steaming, but the whole process can be completed in about thirty minutes!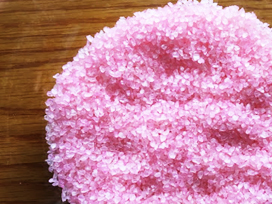 Cherry-blossom-coloured coarse rice flour, made from glutinous rice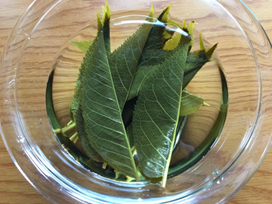 Use water to desalinate the cherry blossom leaves that were pickled in salt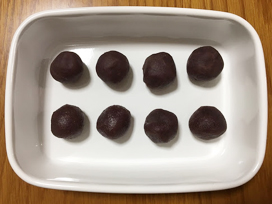 Make the strained bean paste that is put inside into a round shape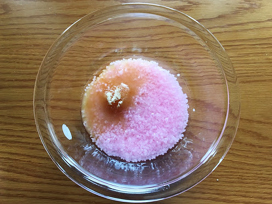 Leave to absorb water for a while, and add sugar and salt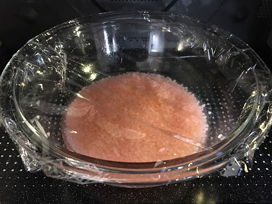 Heat for about five minutes at 600w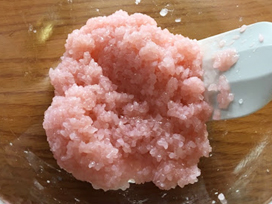 Leave to steam for a while, then mix well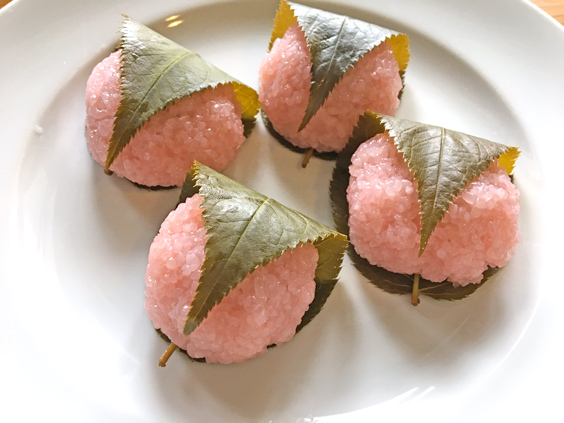 Carefully wrap up the strained bean paste that was prepared and put to one side, and serve up sakura-mochi that has been enclosed in cherry blossom leaves.
The aroma of cherry blossoms floated gently throughout the room, and we were able to taste spring a little early! (Editorial Dept.: kurocco)
Related Articles