From Asia Eva Edition

asianbeat's popular corner FROM ASIA brings you the latest pop culture news from Hong Kong, Beijing, Taipei, Thailand and the rest of Asia. In a special feature we bring you news on Japan's EVA phenomenon that has taken the world by storm.
What affect is Japan's pop culture having on the four corners of Asia? These reports will get you up to speed.

Our reporters bring you the latest international EVA news.
[Report from Susu in Beijing]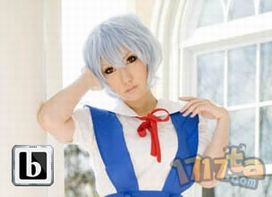 【EVA news from China】
Despite it being ten years since EVA was first broadcast it is continuing to garner young fans through video web sites.
[Report from Robin in Hong Kong①]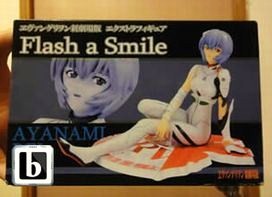 【Neon Genesis Evangelion figurines are always in demand】
It has been over fifteen years since EVA was first broadcast in Hong Kong but nevertheless it is still under the spotlight.
aaaaaaaaaaaaaaaaaaaaaaaaaaaaaaa[Report from Robin in Hong Kong②]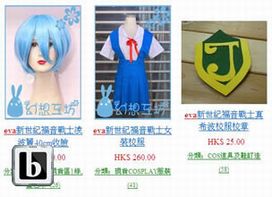 【Buying Cosplay in Hong Kong】
Cosplay is a hit throughout the world. Find out how Hong Kong cosplayers get their costumes.
[Report from Negibose Kondo in Bangkok]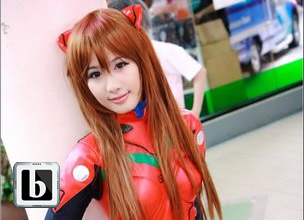 【Evangelion in Thailand】
Evangelion has made its mark in Japan, but how big is it in Thailand?
[Report from Ally in Taipei]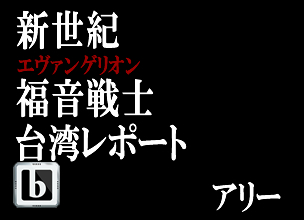 【Neon Genesis Evangelion in Taiwan/By Ally】
Taiwan has diehard EVA fans, and EVA goods just keep selling
--- Reporters' profiles ---
■Overseas Reporter Robin Profile

Born in Hong Kong
RTHK DJ
Main DJ on the 16:00-18:00 program Teen's Choice
Teen's Choice 「Teen 空 海 闊」 introduces Japan and Japanese pop music.
■Overseas Reporter Ally's Profile

Resides in Taipei Taiwan. Currently working as a DJ on UFO Radio. Loves traveling and publishes photo essays of her journeys and the wonderful experiences she has while traveling.
■Overseas reporter Susu's profile
Resident of Beijing, China
Born in Jiangsu Province, which has a friendship agreement with Fukuoka Prefecture.
Lived in Fukuoka for 13 years and went to school there, currently works for a Beijing movie company. Has contributed to Japan–China cultural exchange and was formally an attendant and interpreter for Japanese artists in the 2007 Beijing Pop Festival.
■Overseas Reporter Kondo-san Profile
Resides in Bangkok
Manager of Negibose Thailand Co.,Ltd.
Activities include manga publication, event production and involved in spreading Japan's pop-culture.
Has donated Tsunami manga to the Thai government, produced the Thai version of the North Korean Abduction manga and anime "Megumi", produced the translated version of the Aung San Suu Kyi manga, and promotes other social issues through manga.