#6 The Kawaii Girls of Shenyang and Their Long Awaited Catwalk Debut!
Following on from last week's article on the auditions for the Shenyang fashion show, on the 3rd of June 2012 it was show time.
Arriving at the large shopping center where the event was to be held a little before 10 in the morning, I was met by the 30 odd students of Shenyang School of Arts, all waiting for me in their 'seifuku.' The girl's sailor-style school uniform, or 'sailor-fuku,' is not something you see very often in China. And when I showed this photo to some girls in Beijing – my next stop after Shenyang – their reaction said it all.
"Is there really a school in China with this kind of 'seifuku'!? I want to go to this school too!"
It's not like these girls can actually change high schools now and start all over again, but it did bring to mind the teacher I met at the Nanjing University of Information Science and Technology and her longing to wear 'seifuku' in her school days also.
#2 Kawaii university teacher in Nanjing tells how "Slam Dunk" and sailor-fuku changed her life.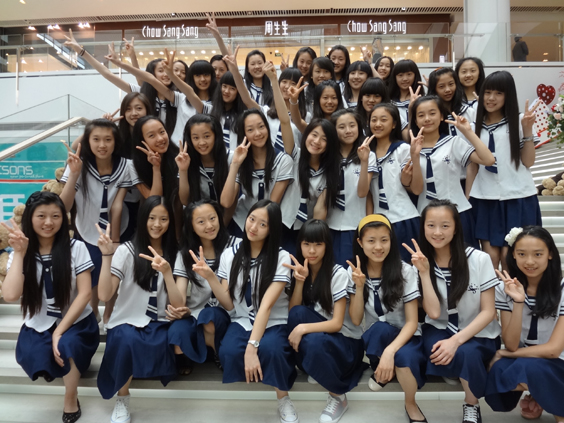 A photo with everyone in their seifuku before getting changed into fashion show attire.
There really are a lot of girls in the world who adore the Japanese 'seifuku.' Why? I think it's conclusive to say that Japanese anime plays a decisive role in that regard. Japanese school uniforms make feature heavily in Japanese anime because so many anime are based around the lives of middle school and high school characters. It's only natural that girls throughout the world would want nothing more than to wear the same kawaii seifuku as their favorite characters.
Seifuku fashion was also one of the features of the Shenyang Kawaii Fashion Show.

After completing rehearsals there was another 4 hours until show time. From here on the dressing room became like a so-called battlefield. Under school regulations at this particular school, girls are prohibited from wearing makeup, so this was a first for all of them. Luckily we had Misako Aoki and the other Japanese cast members there to help them with that. And what was really encouraging was the three Chinese girls who were fans of Misako's that came from Shanghai and Dalian to volunteer to help out. The atmosphere in the dressing room was the embodiment of China-Japan friendship. Misako wrote a simple line on her blog, "I'm going to Shenyang," and these girls got in touch with the Japanese consulate general in Shenyang because they want to help out. Their love and ability to take action was really impressive. Once again, as a producer I have nothing but gratitude.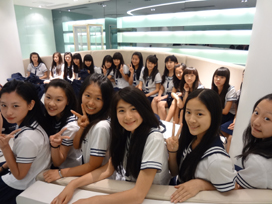 The models in the dressing room. Sailor-fuku really looks good on them.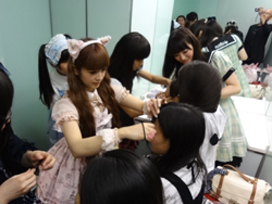 Misako Aoki's Chinese fans helping the models with their makeup.
Post-makeup and costume change. Harajuku fashion is a good look on them.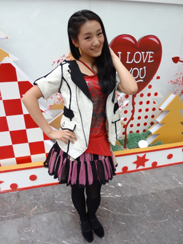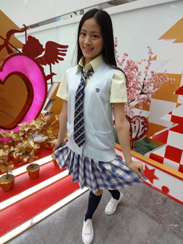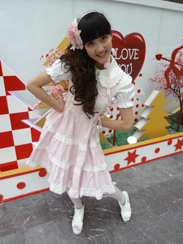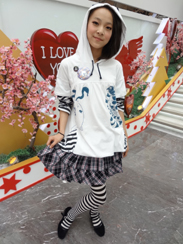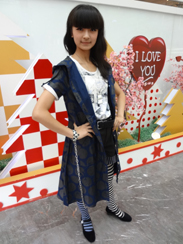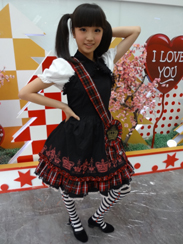 Show time. The girls all came up with their own poses. Kawaii!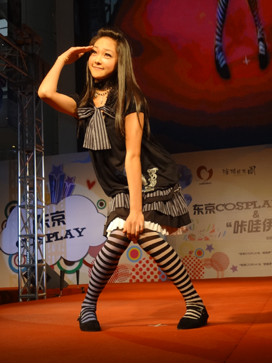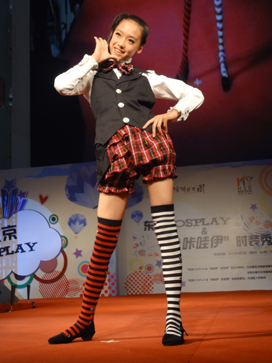 Just by looking at the photos of the girls on the day of the show you can tell just how great they performed up there on stage.
Whenever I produce these fashion shows anywhere in the world, I'm determined not to use professionals but rather regular local youth as the models. I want them to experience for themselves what it's like to wear Japanese clothing and ideally get them to want to wear them more often. That feeling then translates to all those watching.
It's this kind of propagation that I believe leads to the diffusion of Japanese fashion and Japanese creativity throughout the world.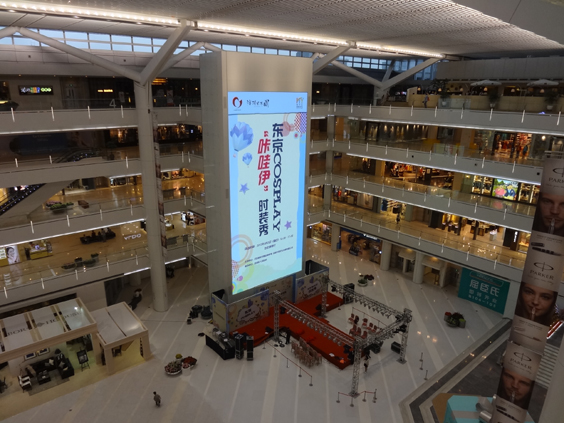 The stage at fashion show venue, Palace 66.
Candid shots backstage.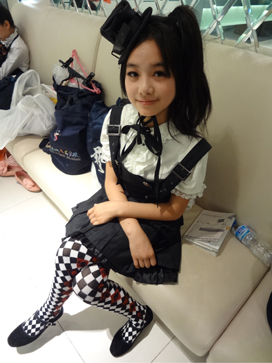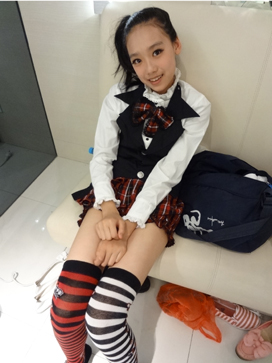 Why is it that "dokusha" (reader) models became a central role for fashion magazines in Japan?
I believe the answer lies in two key words: life-size and practicality.
As accessible as fashion is it represents a multitude of personalities. I believe it's fashion shows like this that need to be implemented more regularly to show off the strengths of the Japanese fashion industry. That's what I feel each time I visit northern China – this place that is rather special to me.
And nothing confirms this more than the beaming smiles of the girls chosen as models for the show.

A new article every Wednesday!
Next week: Interview with world loved ani-song singer, Hironobu Kageyama.
Columnist: Sakurai Takamasa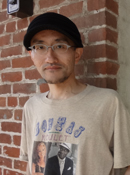 Contents Media Producer, author, journalist, managing director of Contents Street Inc. Chief Editor of iPhone magazine "Tokyo Kawaii Magazine" (ASCII Media Works), World Cosplay Summit Executive Advisor, Chief Researcher at Kodansha/Kodansha BC China Management Laboratory.
Cultural diplomat producing events in 98 cities in 23 countries. Books include "Galapagos-ka no susume"(Kodansha), "'Suteru' de shigoto wa umakuiku"(Diamond-sha), "Nihon wa anime de saiko suru
"(ASCII Shinsho), "Sekai no kawaii kakumei " (PHP Shinsho), and "Anime bunka gaiko "(Chikuma Shinsho). Writes regular columns in the weekly magazine "ASCII" and Yomiuri Shimbun.

●twitter http://twitter.com/sakuraitakamasa/