#7 Hironobu Kageyama – the Ani-song Artist Connecting Japan with the World!
It hasn't been that long since I began this cultural diplomacy line of work but I've already managed to find my way to more than 100 cities around the world. I've visited a total of 23 countries and from summer I'll add one more country to that list with my visit to the Republic of South Africa.
All that while there has been one particular Japanese artist who has constantly been on my radar. JAM Project leader and "king of ani-song" singer, Hironobu Kageyama.
I have a lot of opportunity to speak with the organizers of anime events overseas and over the past four years I've repeatedly heard how loved and respected Kageyama is and how much they want him to come to their events. I've written things and spoken to people from all over the place, but everything I do I feel like I'm following the lead of Hironobu Kageyama.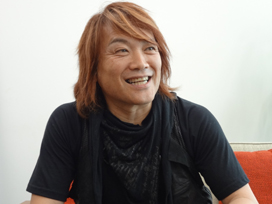 "South Korea is constantly making advances on the world stage and I think there's a lot to be learned from them."
Kageyama has a strong connection with San Paolo in Brazil. His first visit in 2003 was all thanks to a single letter that was delivered to his agency one day, out of the blue. It was basically a plea to Kageyama stating that they (the event organizers) couldn't afford the flights for his manager as well but could he somehow accept their invitation to participate in their event.
"I felt like if I was ever going to see Brazil it was then or never," recalls Kageyama, explaining that it was the "sense of adventure" that urged him forwards. He says that the sense of adventure to want to travel overseas is what Japanese people are lacking these days and I couldn't agree more.

Waiting for Kageyama at San Paolo airport was an unexpectedly large group of fans, and some 4000 people turned up to see him perform live. The event he took part in was the San Paolo anime event, "Anime Friends," which today boasts crowds upwards of 20,000. JAM Project's concerts at this event too have evolved, now held outdoors, attracting more than 10,000.
"Elements of Japanese culture like anime and fashion have spread much further throughout the world than what most Japanese people could imagine. What's disappointing though, is that even though we've got all these things to offer the Japanese fans and creators don't make the effort to pursue any connections with people overseas. Perhaps we're too absorbed by the so-called island country mentality."
On the flip side, Japan is also the east most island country of the Eurasian continent, and it's because of this island country mentality that we've been able to produce high-quality, Japan-only content, and through the medium of internet captured the hearts of people all over the world. I constantly worry that we'll never make the most of these opportunities and Japan will be left in a state of stagnation, and it seems Kageyama strongly feels the same.
"I want more young Japanese to have a positive mentality about being an island nation and I want them to find their sense of adventure and get out there and see the world."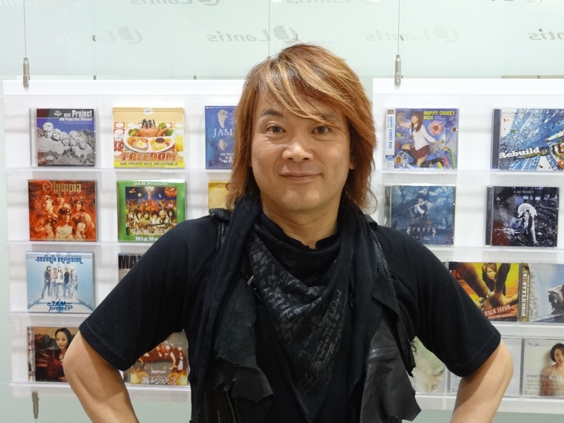 "Young people are all the same on the inside, no matter where they are from."
Just what does Kageyama think about the whole OTAKU concept?

"They (otakus) are pursuing what they love most so I think they're truly happy people. Even in Japan, people's opinions of otaku have changed dramatically from what they used to be. Now, if a university student was to declare his/her liking of anime or ani-song, they wouldn't be looked at coldly by the people around them. Anime and ani-song have become those necessary items needed to cheer oneself up when it comes time to go out and face the world. These past five years, the number of invitations to university festivals I've received has risen dramatically. Under current conditions, ani-song has begun to reach its peak in quality and individuality."

On one occasion I got into a rather lively conversation with Kageyama-san about a ramen restaurant in San Paolo. I went to the restaurant while on a visit in 2009 and thought the ramen there was rather good, but according to Kageyama the taste now is a big improvement from what it used to be a few years ago. Apparently the ramen gets better as each year goes by.
The fact that he knows this is proof that he continues to promote Japanese culture on the other side of the world. I hope that he continues to deliver his brand of ani-song to the rest of the world as well.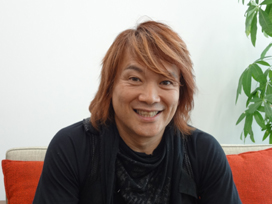 "The staff at overseas events are the biggest anime fans of them all."
As Kageyama said, "find your sense of adventure." I believe this to be his words of encouragement to the whole of Japan, for Japanese people to just get out there and see the world.

A new article every Wednesday!
Next time: Exclusive on my radio station "Tokyo No.1 Kawaii Radio" and the Japanese concept of "Kawaii" that's so loved throughout the world!

Columnist: Sakurai Takamasa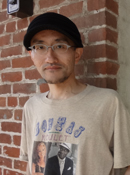 Contents Media Producer, author, journalist, managing director of Contents Street Inc. Chief Editor of iPhone magazine "Tokyo Kawaii Magazine" (ASCII Media Works), World Cosplay Summit Executive Advisor, Chief Researcher at Kodansha/Kodansha BC China Management Laboratory.
Cultural diplomat producing events in 98 cities in 23 countries. Books include "Galapagos-ka no susume"(Kodansha), "'Suteru' de shigoto wa umakuiku"(Diamond-sha), "Nihon wa anime de saiko suru
"(ASCII Shinsho), "Sekai no kawaii kakumei " (PHP Shinsho), and "Anime bunka gaiko "(Chikuma Shinsho). Writes regular columns in the weekly magazine "ASCII" and Yomiuri Shimbun.

●twitter http://twitter.com/sakuraitakamasa/