#11 B-grade Gourmet, Karaoke and Maid Café's – Japan Expo 2012
In last week's article I focused on Kyary Pamyu Pamyu's performance at Paris' Japan Expo in July 2012. This week I will focus on the event as a whole.
Arriving at the event venue, there's always an unbelievable long line of people waiting to get in and this year was no different. Cosplayers were also out in droves.

The event is held at a location just over an hour by train from Paris city center and it's a common sight to see cosplayers riding the train in their costumes – something you're unlikely to ever witness in Japan. I think it would be good for Japanese cosplayers to go and experience this for themselves at least once.
I attended the Japan Expo in 2008, 2009, 2010 and this year, 2012, and it was this year that I found to be the year with the least number of cosplayers in attendance. Maybe it had something to do with all the rain in Paris this year. Until now the situation had been similar to events held in America where you get 70~80% of attendees coming in cosplay, so I felt there was something missing from the event this year, but in that regard I guess you could also say it reflects just how accepted by the general public this event has become. It is largest event of its kind in the world after all and attracts more than 200,000 people each year.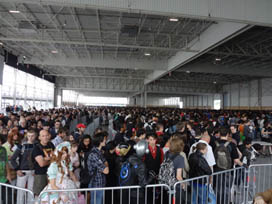 The long wait to get in.
Cosplayers adding a bit of color to the scenery.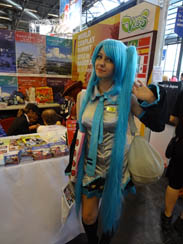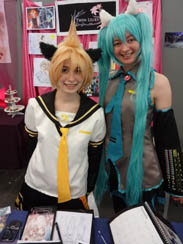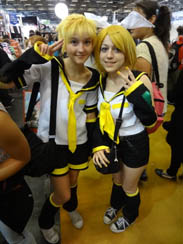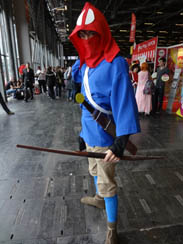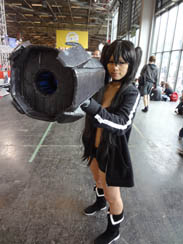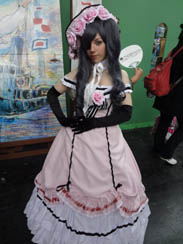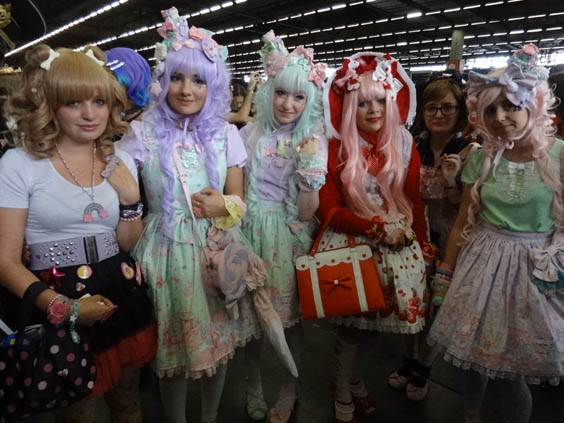 Lolita fashion aficionados.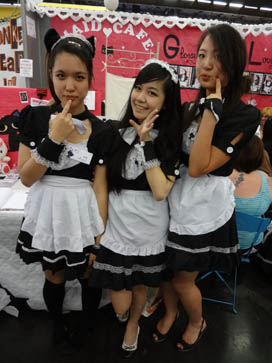 The event was also fitted out with a maid café.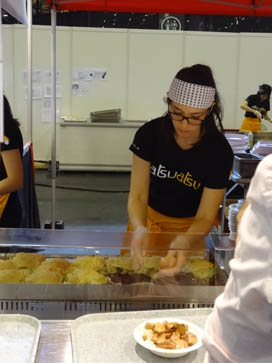 Japanese B-grade gourmet was a big hit.
It was a familiar sight to me to see the long queues at the Japanese food corner and people lining up for things like takoyaki and okonomiyaki. I remember being shown a survey that was conducted at one of the high schools in Paris by the Japanese consulate, asking students what they like most about Japan, and most popular by far was Japanese food. The number of ramen restaurants in Paris has increased rapidly over the years and you can tell just how popular they are by the number of people they have lined up waiting to get in. Japanese food is another of Japan's cultural items that has great export potential!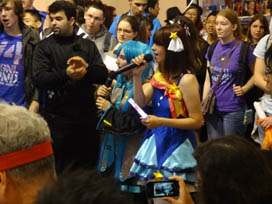 Belting out songs at the karaoke corner.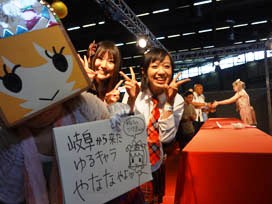 Gifu's mascot character "Yanana-chan" made an appearance at Kyary Pamyu Pamyu's handshake session.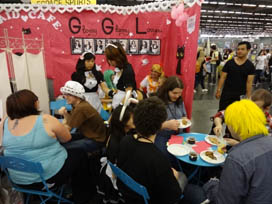 The "karaoke" corner at the event was also a big hit and it was rather charming to see all those French people singing along to ani-songs and idol songs in Japanese. This year they even had a maid café. Today, the maid café is symbolic of Japanese culture and the level of service provided at these establishments is outstanding. I've been to more maid café's overseas than I have in Japan but I hope that one day maid café's in Akihabara establish some overseas branches of their own. The cosplayers, the Harajuku fashion girls, everyone at the event just looked so happy to be there. And at the center of it all was Japan. Just being able to share in this time together with everyone there definitely makes the trip to Japan Expo all worth it.
Seifuku fashion still as popular as ever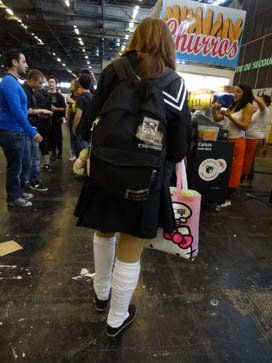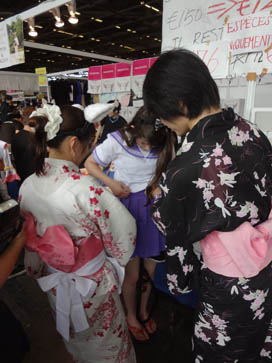 At the Kyary Pamyu Pamyu handshake session the crowd was treated to an appearance by a certain Japanese 'yuru-kyara' (mascot character). It was "Yanana-chan," the mascot for one of Gifu's shopping districts. It was completely unexpected to see such a niche character doing PR overseas, but I ran into Yanana-chan a number of times throughout the event and by the end of it we were getting along pretty well.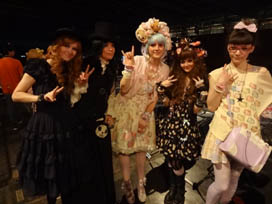 Reunion with friends from Moscow.
At the venue for Kyary Pamyu's concert, some of the girls who always come along to "J FEST" – an event which I produce and take part in in Moscow – called out to me, "Mister Sakurai," and they told me just how much they're looking forward to "J FEST" again this year. Thank you.
#43 From Russia to Japan with Love: Moscow's J FEST!
The world is a big place, but at times it can also be surprisingly small.
It's such a waste if I'm the only one who ever gets to experience all these events.
I hope that one day I get to participate in an overseas event with all of the readers of this column too. And if you happen to see me at one of these events don't hesitate to come up and say hello.
The code word is "asianbeat!"
A new article every Wednesday!
Next time: Her big break came with the ending theme song to "Fate/Zero" – exclusive with natural-born otaku girl, Haruna Luna!

Columnist: Sakurai Takamasa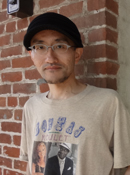 Contents Media Producer, author, journalist, managing director of Contents Street Inc. Chief Editor of iPhone magazine "Tokyo Kawaii Magazine" (ASCII Media Works), World Cosplay Summit Executive Advisor, Chief Researcher at Kodansha/Kodansha BC China Management Laboratory.
Cultural diplomat producing events in 102 cities in 24 countries. Books include "Galapagos-ka no susume"(Kodansha), "'Suteru' de shigoto wa umakuiku"(Diamond-sha), "Nihon wa anime de saiko suru
"(ASCII Shinsho), "Sekai no kawaii kakumei " (PHP Shinsho), and "Anime bunka gaiko "(Chikuma Shinsho). Writes regular columns in the weekly magazine "ASCII" and Yomiuri Shimbun.

●twitter http://twitter.com/sakuraitakamasa/