#19 An Cafe Connecting with the World. Interview with Members, Kanon and Takuya
Globally popular J-rock band, Antic Cafe (An Cafe), held their comeback concert at Yoyogi National Gymnasium (Tokyo, Japan) on the 8th and 9th of September 2012, and it was a smashing success. I was once again reminded how great it is to be a part of such an event where everyone comes together as one.
A few days after their concert I had the opportunity to interview two of the band members who also composed many of the songs on the group's latest album, "amazing blue," bassist, Kanon, and guitarist, Takuya. I asked them for their thoughts on their comeback performance.

Kanon "I'm still on a high from it. I got the fan letters that all the Cafekko brought to the show a few days later and read them all. I received messages saying, "Thank you for coming back!" and informing me what has been happening during our absence. It seems everyone has been working hard. It really inspired me."

Takuya "It was a concert that we were excited to perform and it really was a lot of fun. Doing "Nyappy" with the entire audience and joking around, emceeing with the other members – it reminded me what it feels like to be on stage."

During the band's hiatus, I've met countless Cafekko from all over the world. I've probably met with more fans than the members themselves (the ones living overseas at least). While I consider the An Cafe boys to be good friends, I also consider the world's Cafekko to be friends and supporters of cross-cultural diplomacy as well.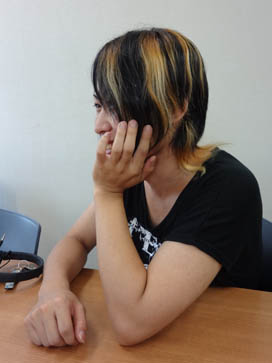 Self-professed otaku, Kanon, loves his anime just as much as the next person.
From November this year, An Cafe are doing a one month tour of Europe and Central and South America. Out of the blue one time, I wondered which An Cafe songs are everyone's favorites, so I decided to send out a tweet and find out. In no time at all I was flooded with replies and it sunk in just how loved this group is.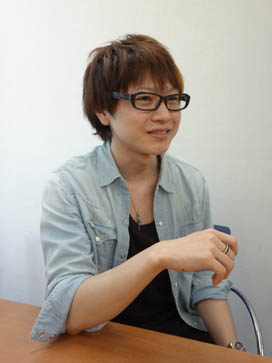 Takuya works as a guitarist and composer outside of An Cafe as well.
Kanon "I would like to be able to greet the fans in their own language when we go on our world tour. And we don't get to do these tours very often, so I would like to play the songs that everyone wants to hear if possible too."

Takuya "I'm going to greet the fans with "tadaima" ("I'm home"), so it would be awesome if I could get everyone to reply "okaeri" ("welcome back") as well. The way that the Cafekko get into our concerts overseas is different to the way the Japanese do it back home and we really enjoy our time up there on stage."

Kanon "Fans overseas seem to get more involved in the songs than fans in Japan."

Takuya "I would like to spend some time looking around the cities this time. We didn't really get to do much of that on our last tour."

They have a tight schedule when they're on tour, constantly moving from one town to the next, but I do hope that get some time to spend walking around the cities, even if it's only for an hour or two. New cities can provide an artist with new inspiration and for Japanese people, experiencing a new city allows one to develop a deeper understanding of Japanese society as well.
In the lead up to their comeback concert I took the opportunity to re-familiarize myself with An Cafe's brand of Harajuku dance rock. I get why their songs have been such a hit all over the world.

Kanon "Everything we want to do right now we've accomplished with this latest album."

Takuya "I feel the same. I also learnt that it's the five of us working together that determines what becomes an An Cafe song in the end."

The attractive thing about An Cafe is that the members are just being themselves. I've spent a lot of time with group since we first met but no matter what time of day or where they are, they're always themselves – even during their live performances.
And in that natural state they're making connections all over the world. I think that's really great. Japan connecting with the world just as it is.

A lot of friends of mine were also there to take part in An Cafe's comeback concert. I'm always talking about An Cafe and why I think they're so amazing, but I firmly believe that experiencing them live in concert and sharing in that energy will surely lead to something more in the future.
To all the Cafekko who have been waiting for An Cafe to return to the stage for the past 2 years and 8 months, thank you!
The Concert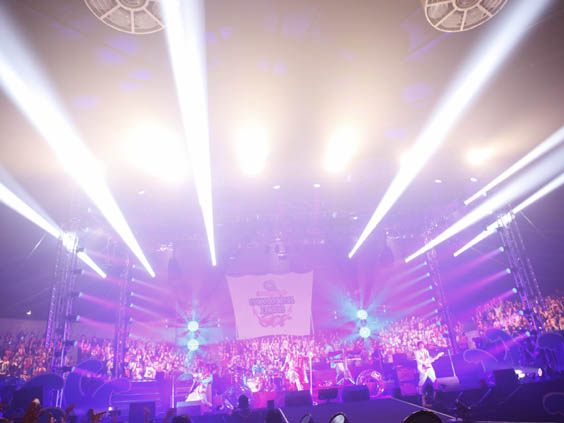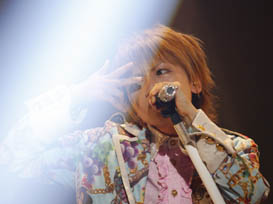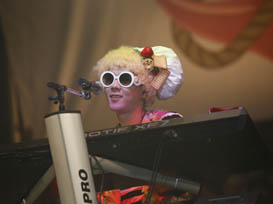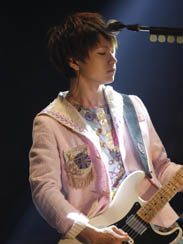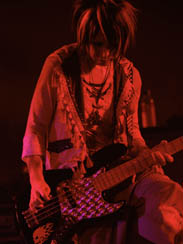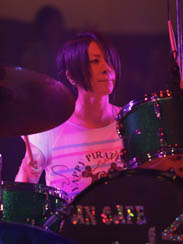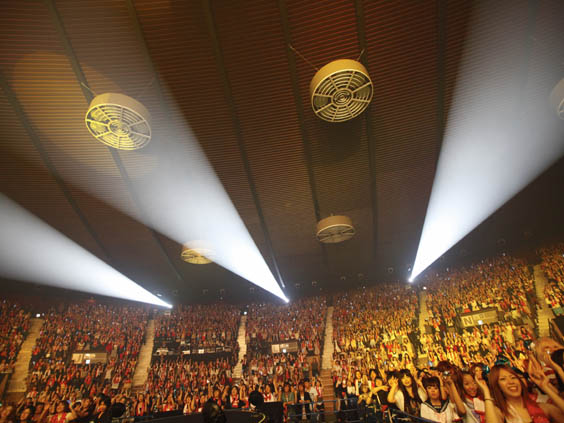 A new article every Wednesday!
Next time: The Chinese and Taiwanese students studying fashion design in Japan.

Columnist: Sakurai Takamasa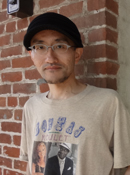 Contents Media Producer, author, journalist, managing director of Contents Street Inc. Chief Editor of iPhone magazine "Tokyo Kawaii Magazine" (ASCII Media Works), World Cosplay Summit Executive Advisor, Chief Researcher at Kodansha/Kodansha BC China Management Laboratory.
Cultural diplomat producing events in 103 cities in 24 countries. Books include "Galapagos-ka no susume"(Kodansha), "'Suteru' de shigoto wa umakuiku"(Diamond-sha), "Nihon wa anime de saiko suru
"(ASCII Shinsho), "Sekai no kawaii kakumei " (PHP Shinsho), and "Anime bunka gaiko "(Chikuma Shinsho). Writes regular columns in the weekly magazine "ASCII" and Yomiuri Shimbun.

●twitter http://twitter.com/sakuraitakamasa/