#61 From Idol to Band. The First Obstacle: The Live House Dressing Room!? Interview with LoVendoЯ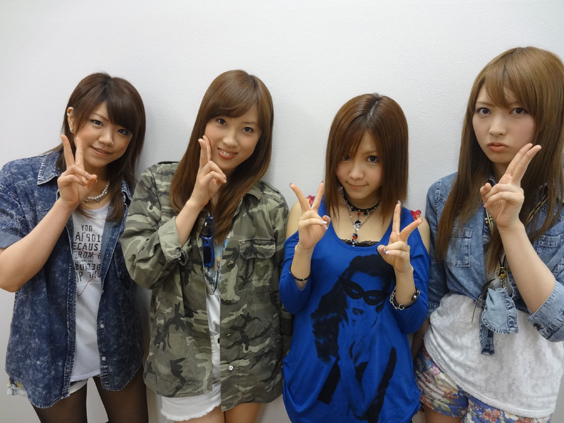 I first saw Morning Musume perform live in Paris in July 2010, and it wasn't long after this that the members of the group at the time, including the then leader, Takahashi Ai, began graduating one after the other. Once they leave the group, each of the girls begin new careers in their respective fields, but for some reason I just can't imagine Tanaka Reina not performing live on stage.
"If only she would join a rock band"
I loved rock as a kid (and nothing has changed really) and this was just something that I hoped would happen one day, so when I heard that she was actually joining a band I was ecstatic.

That's not to say it won't be a difficult road for Reina though, as she'll be rejoining the music industry as a band and starting from scratch. Basically this means starting out at small live houses and working your way up from there.
I'm around musicians on a fairly regular basis so I know quite well just what kind of a place the live house is. The size of the hall, the dressing rooms - it's a completely different world to the likes of Nakano Sun Plaza.

"To be honest, at first I was shocked how small it was. It was the first time I've sang somewhere where I could see the PA people up so close. The tiny dressing room took me by surprise too. But just like with the Morning Musume tours, after LoVendoЯ's 10-performance tour, I got used to this setting. It's something that you get accustomed to. I thought to myself, "Reina, you can do this.""

This is what Tanaka Reina had to say on her first tour with LoVendoЯ.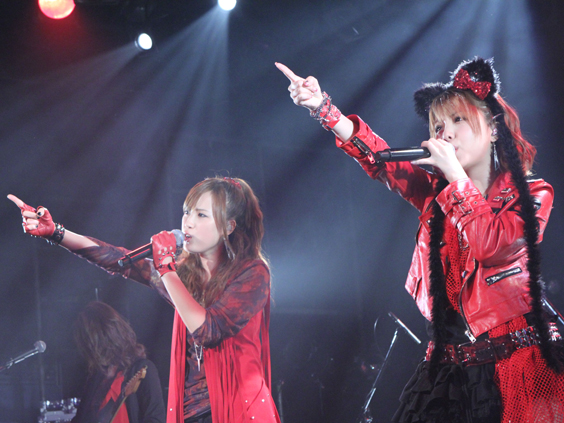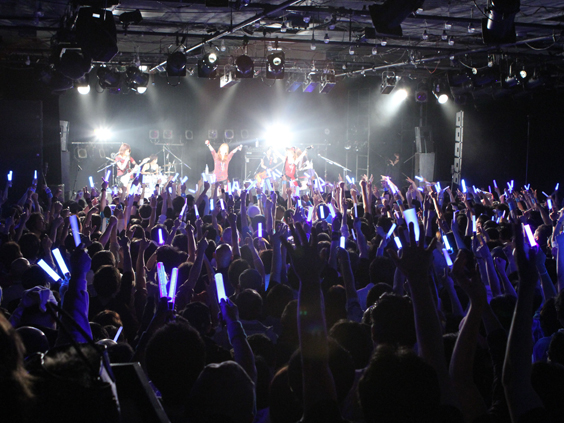 LoVendoЯ's first solo concert in Tokyo.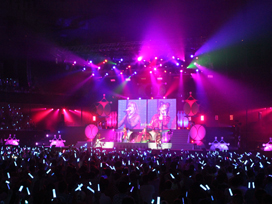 LoVendoЯ performing at Tanaka Reina's Morning Musume graduation concert at the Budokan.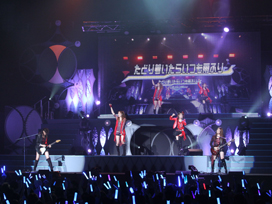 I wanted to see for myself just how well Reina had adapted to this new environment so I went to see her perform at a live house in Utsunomiya. The stage at this particular location is on the same level as the audience and I'm sure this setting would have been another first for her.
"I've locked eyes with everyone here today."
This is what Reina said to the crowd after the performance. She really values her fans and I thought it was a very Reina-like thing to say. No fan wouldn't appreciate being spoken to like this. Also, Tanaka Reina isn't very tall, so because the stage and the floor were on the same level, her face was probably the only thing visible to most of the fans there.

Then came the encore. All the people that came to see LoVendoЯ perform at the meager live house were all seated and they followed the band's every move. It was a very warming sight to see.

"I spoke to a friend who is in a band that currently plays some big venues, and they said, "The live house is the where we and every other band started out." Just hearing that brought me a lot of relief. It gave me peace of mind. It has been with support from a lot of people like this that we've been able to get LoVendoЯ up and running, and I've now well and truly grown accustomed to the band environment."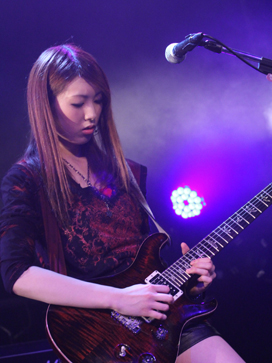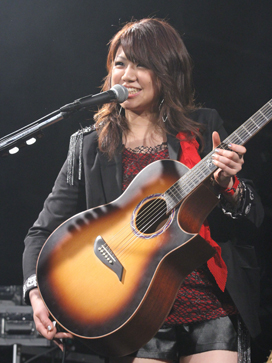 As well as their own tour, LoVendoR have also been performing the opening act on the Morning Musume tour, so I asked the other members their thoughts on performing with the group that's at the forefront of Japan's idol scene.

Uozumi Yuki: "I've been a Morning Musume fan since I was in elementary school. I used to collect their cards. Then seeing them in concert after joining LoVendoR, it reminded me just how great they are. I couldn't comprehend how they're able to remember the lyrics when they're dancing and singing at the same time, but then Tanaka-san told me, "It's easier to remember the lyrics when there's a dance routine to go with them." The steps and the lyrics work together as one it seems."

Miyazawa Marin: "I thought they were very glamorous. Morning Musume were the first idol concert I saw."

Okada Marina: "I also used to collect their cards when I was in elementary school, but now most of the members are younger than me. I feel rejuvenated whenever I watch them. I'm glad we were able to tour with them first. It was a lesson in professionalism."

I asked them what kind of music they've grown up with.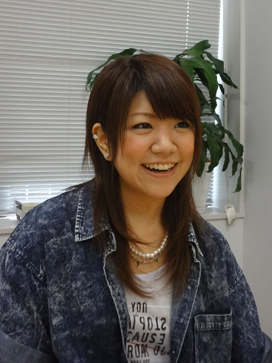 Uozumi Yuki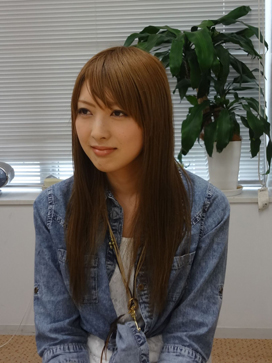 Miyazawa Marin
Uozumi: "GLAY was the reason I took up learning guitar. After that I began listening to hard rock, like Motley Crew and Extreme, and then I started getting into funk, like Chic and Earth, Wind and Fire. I also listen to Vocaloid. My father is a classical music devotee who hates rock, so there was no opportunity to listen to rock when I was little."

Miyazawa: "I like the hard rock and heavy metal bands that prospered in the 80s and 90s. My favorite band is Mr. Big."

Okada: "I've never been in a band until now. I would always go to karaoke and sing Ayaka songs. After passing the LoVendoR audition I realize that I have to broaden my knowledge of music, so I've started listening to some American artists like Avril Lavigne."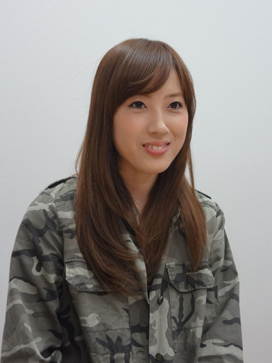 Okada Marina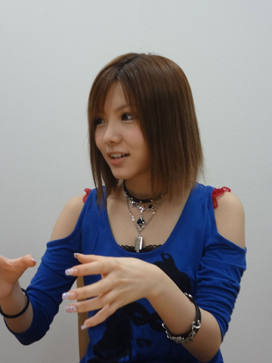 Tanaka Reina
What kind of band are they aiming to become?
Uozumi: "I want us to be able to create our own songs. There are a lot of things I want us to achieve."
Miyzawa: "There are times at concerts when the band you're watching gives you goose bumps. I want us to become a band that can do that for our audience."
Okada: "Tanaka-san's emceeing is really good. So I want our concerts to be fun for our audience whether it's our playing or our emceeing."
Tanaka: "I want to get rid of the fixed idea that a band should be like this or like that and be something completely new. A band whose vocalist dances while she sings for example."
The chance to witness the beginnings of a band like this don't come as often as one might think, so I feel rather fortunate at this opportunity and I look forward to watching the progress of LoVendoR and seeing how they develop as a band.
My interview with LoVendoR will also be broadcast on my radio program, "Tokyo No.1 Kawaii Rajio" (station 28, JFN), on July 27th.
http://www.jfn.jp/RadioShows/kawaraji
A new article every Wednesday!
Next time: Cultural diplomacy with Sakurai Takamasa in China.

Columnist: Sakurai Takamasa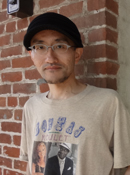 Contents Media Producer, author, journalist, managing director of Contents Street Inc. Chief Editor of iPhone magazine "Tokyo Kawaii Magazine" (ASCII Media Works), World Cosplay Summit Executive Advisor, Chief Researcher at Kodansha/Kodansha BC China Management Laboratory.
Cultural diplomat producing events in 103 cities in 24 countries. Books include "Galapagos-ka no susume"(Kodansha), "'Suteru' de shigoto wa umakuiku"(Diamond-sha), "Nihon wa anime de saiko suru
"(ASCII Shinsho), "Sekai no kawaii kakumei " (PHP Shinsho), and "Anime bunka gaiko "(Chikuma Shinsho). Writes regular columns in the weekly magazine "ASCII" and Yomiuri Shimbun.

●twitter http://twitter.com/sakuraitakamasa/