KURATE GAKUEN Culture Festival 2017 Photo Report(5/17)
Each aspect of the old school building has been used in an ingenious way. Cute characters have been painted in various locations. The units that had been used to store shoes now function as bookshelves.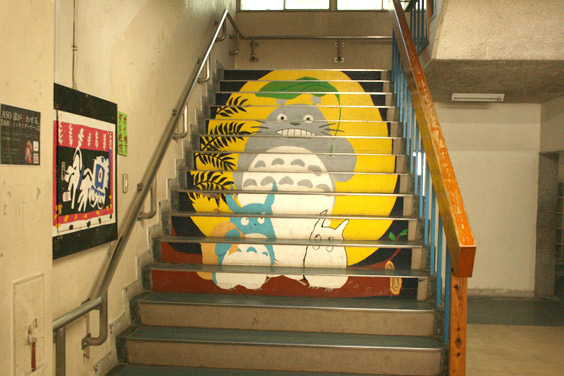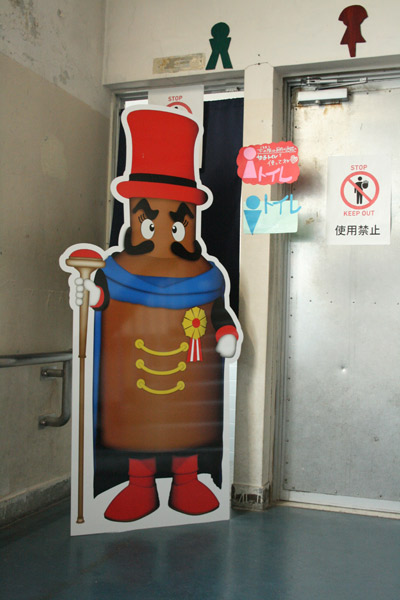 Here is a cut-out of Kurate-machi's first mascot "喜楽総帥 (Kiraku Sousui)!"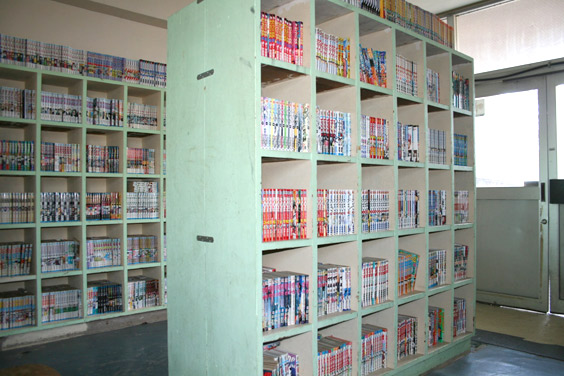 These bookshelves used to be used by students for storing shoes!
Click the image and it will automatically go to the next.
>> KURATE GAKUEN Culture Festival 2017 Photo Report - TOP
>> COSPLAY SNAPS - TOP