[Hakata Area] 光の街・博多 (Hikari no Machi HAKATA)

One of the biggest Winter light displays in Fukuoka City!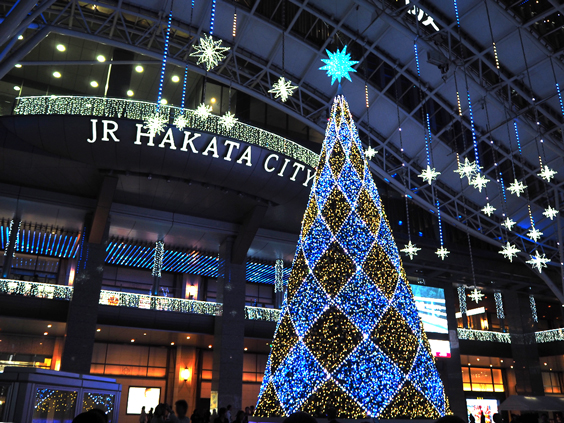 The tree is decorated with countless flowers! The sparkling installations are bound to provide so much enjoyment to the crowds! They look beautiful during the daytime, too!
The "Hikari no Machi HAKATA" illuminations have become a Fukuoka Winter tradition. Stunning decorative lights fill the area in front of Hakata Station during this time of year. The tree has been re-modelled to mark the start of the Reiwa Era. The Chinese characters used to write Reiwa can be read as "Beautiful Harmony." The lights used in the display have been arranged to reflect Japanese nature and the name of current era. The green lights represent mountains, while the blue are supposed to evoke images of the sea. And that is not all.... Some of the most popular attractions will also be returning. Visitors can expect to find gorgeous installations such as the "Flower Tiara" and "LED SKY WALK," which has been installed from last year! Walking through this sparkling world of lights makes you feel like you've entered a theme park! Make sure to check it out if you are in the area! It will prove to be a visit you will never forget! And do not forget to take a stroll around the magical Christmas market (starts from 12th November to 25th December), which will be open in the same vicinity!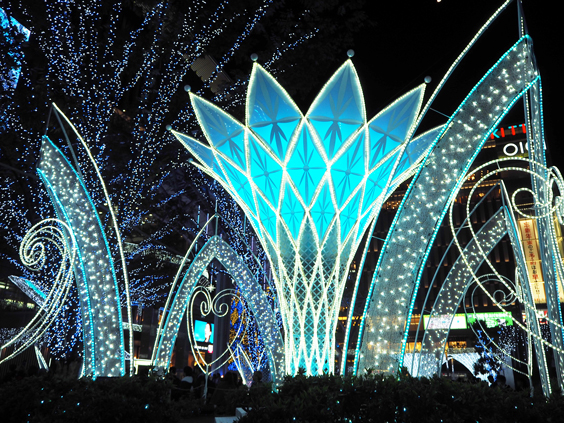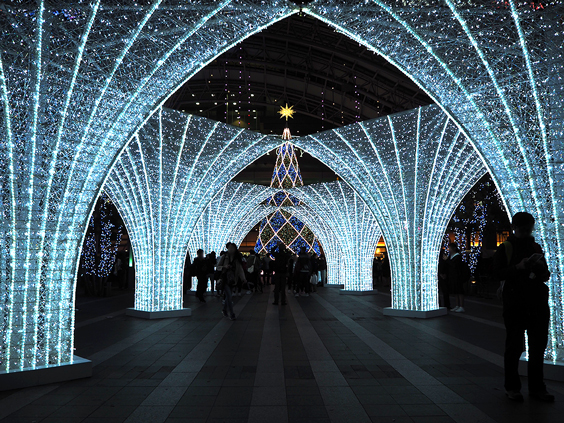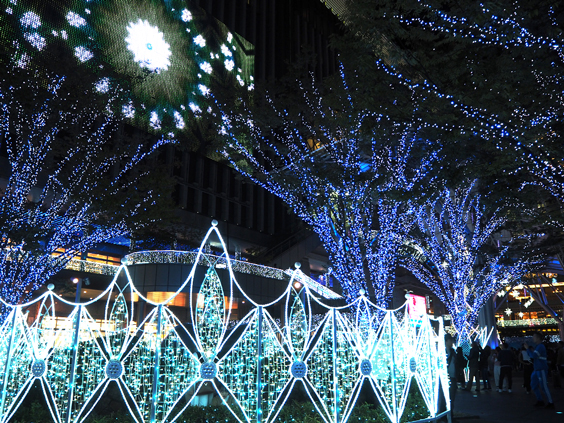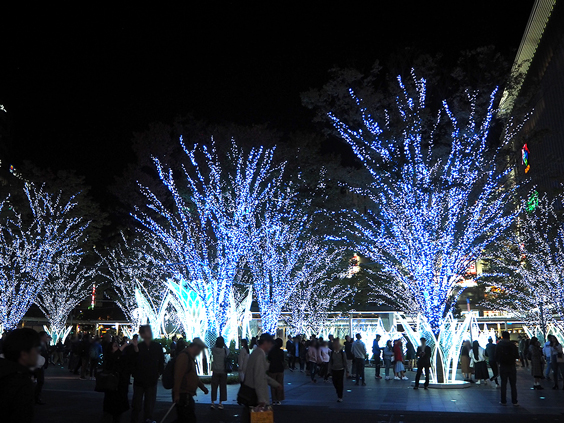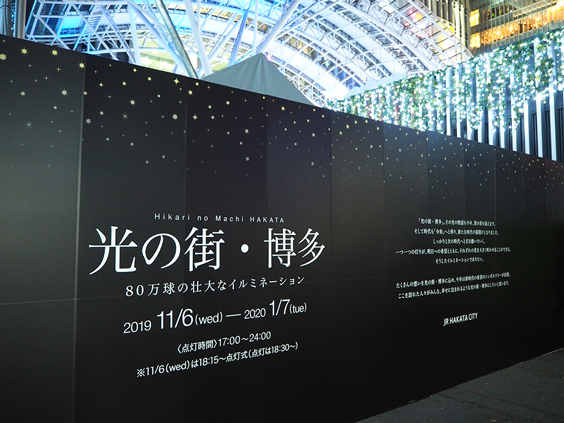 光の街・博多 (Hikari no Machi HAKATA)
- Venue: JR Hakata Station Square (1-1 Chuo-gai, Hakata-eki, Hakata-ku, Fukuoka-shi JAPAN)
- Period: Wednesday 6th November - Tuesday 7th January 2020
- Light up times: 17:00 - 24:00
- Official Website:
http://www.jrhakatacity.com/2019_illumination/
Related Articles