[Kitakyushu Area] Kokura Illumination 2019

The Ōgai Bridge Tunnel of Light is simply stunning!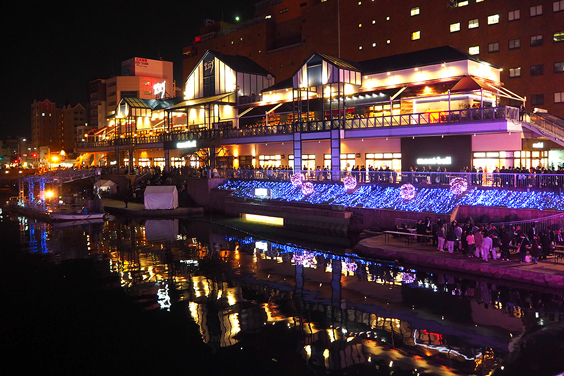 An event to turn on the lights was held on 8th November!
Make sure to check-out the "Kokura Illumination!" These gorgeous attractions have helped light up Kokura area, Kitakyushu City! Some of the gorgeous lights reflect on the surface of Murasaki River to help create a wonderful world of sparkles! Balls of light featuring kumiko woodwork-inspired decorations are dotted along the river. Visitors can enjoy a gentle stroll through a gorgeous tunnel of light as they walk over the Ōgai Bridge, which leads up to Kokura Castle. Illuminations have been set up all along the Murasaki Riverbed, but that's not all... More beautiful lights can be found all over JR Kokura Station, RIVERWALK KITAKYUSHU, Aruaru City, and the Izutsuya Department Store, etc. The decorations that have been put in the local commercial facilities are absolutely beautiful, ensuring a magical wonderland for the public! Make sure to take a stroll around Kokura Castle after enjoying the Christmas lights! The nighttime scenery is well worth a look!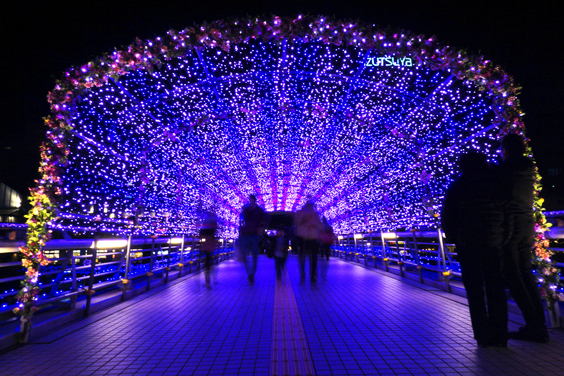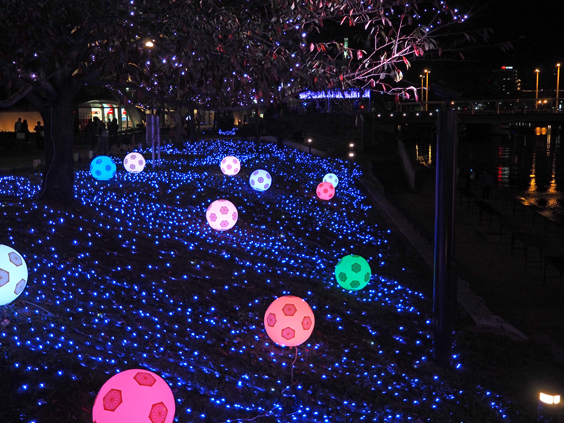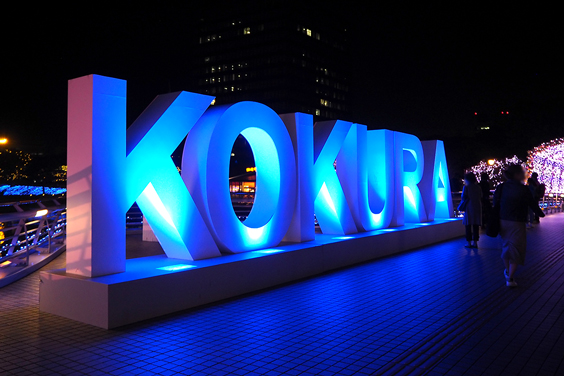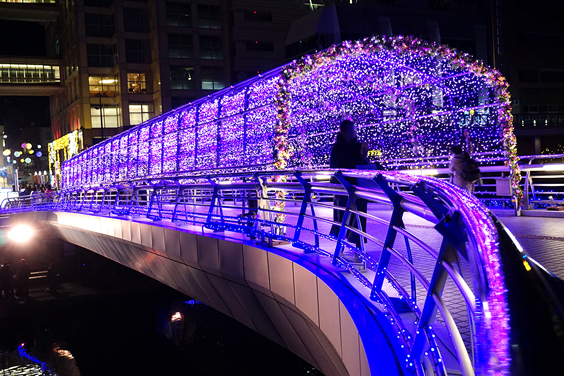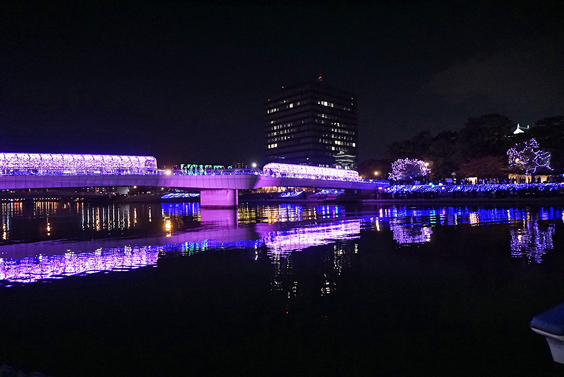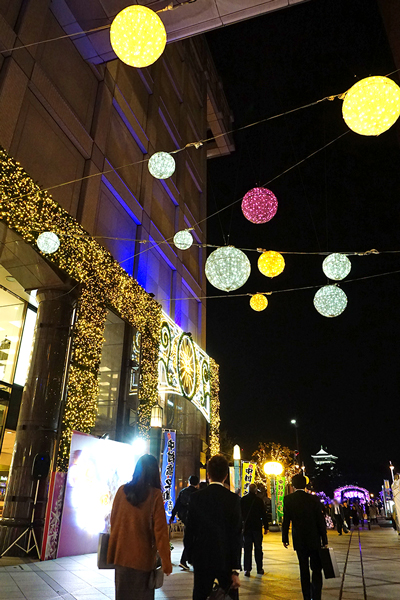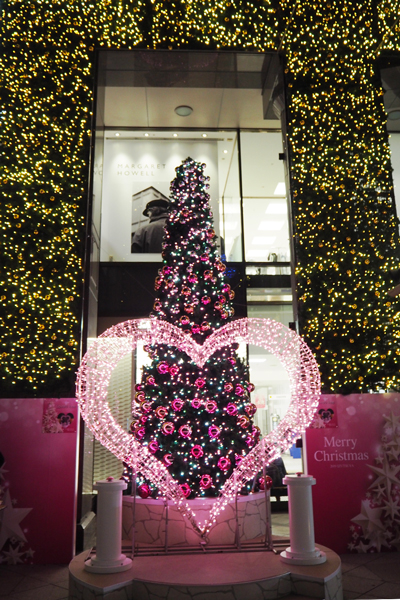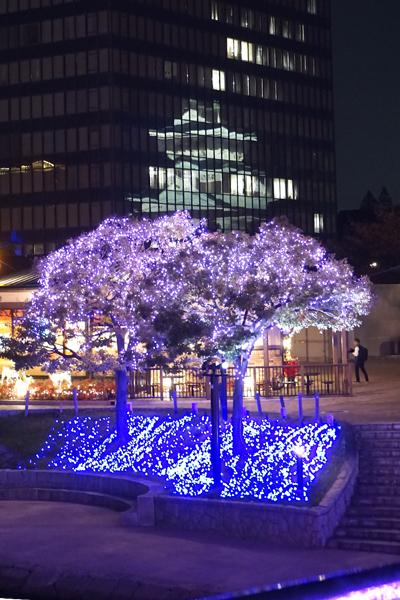 Kokura Castle! From this angle it looks Kokura Castle is almost floating on a wall of Kitakyushu City Hall!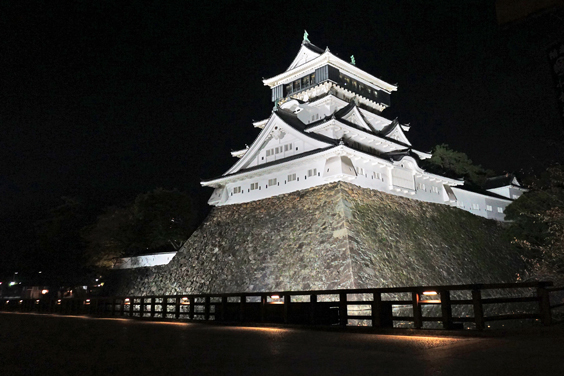 小倉イルミネーション2019 (Kokura Illumination)
- Venue: Central ​​Kokurakita-ku, Kitakyushu-shi, Fukuoka-ken JAPAN
- Period:Friday 8th November 2019 to Monday 13th January 2020
- Light up times: 17:00 - 22:00
- Official Website:
http://kokura-illumination.jp/
Related Articles