JO1's 1st album release & live streaming concert dates have been announced! Find out more about the press conference! (1/2)

How sweet! Impressed with their close friendship♡The "Star Dance" is a must-try!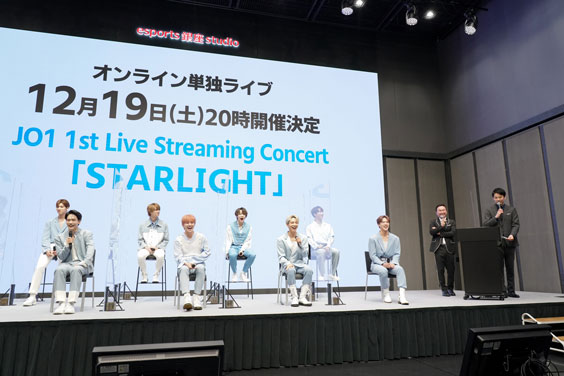 ©︎LAPONE ENTERTAINMENT
The global boy group JO1's press conference was held on 5 October in Tokyo. Not only they have announced that the new album "The STAR" will be released on Wednesday 25th November, but also the upcoming first live streaming concert! Here we will also bring you the memorable moments that show their close friendship♪
(*We have joined an online conference)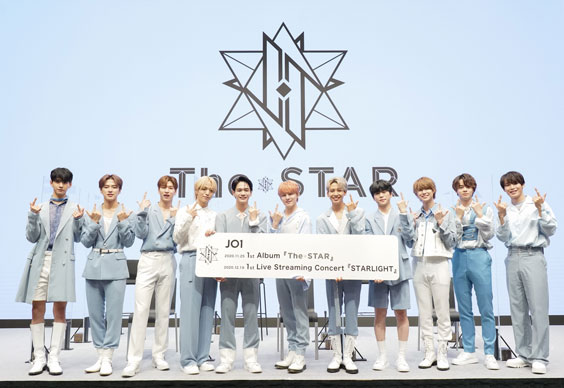 ©︎LAPONE ENTERTAINMENT
(From the left) 佐藤景瑚 (Sato Keigo), 河野純喜 (Kono Junki), 金城碧海 (Kinjo Sukai), 大平祥生 (Ohira Shosei), 豆原一成 (Mamehara Issei), 川西拓実 (Kawanishi Takumi), 川尻蓮 (Kawashiri Ren), 木全翔也 (Kimata Syoya), 白岩瑠姫 (Shiroiwa Ruki), 鶴房汐恩 (Tsurubo Shion), and 與那城奨 (Yonashiro Sho)
Regarding the first album, Kawanishi revealed that he was informed about being appointed as the "center" position via quick notice through LINE when everyone's dance roles were decided. "I did the practice well though I was quite nervous," said Kawanishi with a satisfying look. When they were asked the name of the dance performed in the bridge part, Sato turned to Kawanishi and asked "Takumi, what about you give a name now?" Surprised by the unexpected "request", he named it "Star Dance" so as to relate with the inspiration of the dance moves! Furthermore, their new costumes are one of the highlights as each of them comes with shiny motifs based on the concept of the album. Kono's costume seems to be particularly popular among the members, he was floating on air after being praised by their "fashion leader" Sato (Keigo) and commented that "I wanted to hear that from Keigo♡"!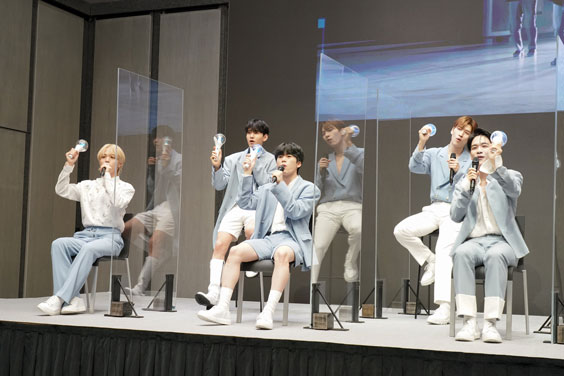 ©︎LAPONE ENTERTAINMENT
In addition, all members were holing the newly released official penlights (glow sticks) and waved to the melody. Shiraiwa also revealed that all the members spent months discussing about the design of the penlight and they came up with a final decision after combining everyone's best idea. There is a way to link it with smartphone and change the colour. Can't wait to see the glow sticks in the air at their performance!
*All photos provided by: JO1
Related Articles