Seminar promoting "The Wonders of FUKUOKA" and a joint reception staged with the Ministry of Foreign Affairs (MOFA)(17/17)
Everyone who visits Fukuoka is bound to be captivated by the array of delicious local foods and must-see tourist attractions that the area has to offer! Once you have visited, you are sure to be drawn back to Fukuoka again! We are looking forward to seeing you here!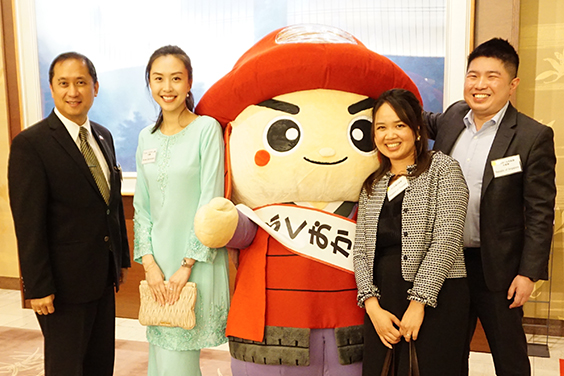 A great way to remember the day! As they headed home guests could stop for a photo with the mascot Fukuoka Kanbei-kun!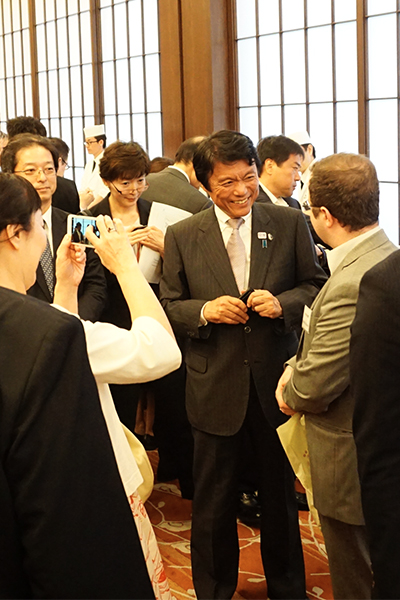 Here is Governor Ogawa talking and deepening bonds with guests from various fields.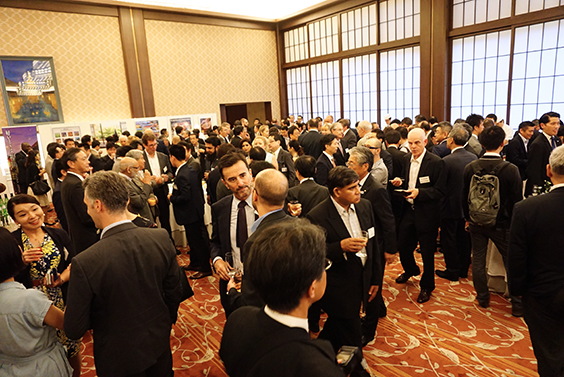 Click the image and it will automatically go to the top.