Don't miss the "teamLab: Digitized Fukuoka Castle Ruins 2019-2020"! The interactive light installations will be on display until 2nd February 2020!

Heart touching, magical attractions! This year's event includes four new installations, including the forest filled with ovoids of light!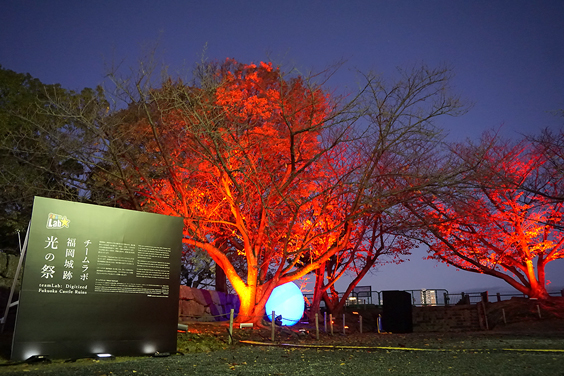 Don't miss the "teamLab: Digitized Fukuoka Castle Ruins 2019-2020"! This series of interactive art installations opened to the public on Friday 29th November and will be illuminating the grounds around Fukuoka Castle Ruins until Sunday 2nd February 2020. Digital attractions in a traditional Japanese setting help to create a magical world right in the center of Fukuoka City! The globally popular art collective teamLab are behind these works. Visitors to the Fukuoka Castle Ruins, which stretch out across 20,000 square meters, can explore seven awesome installations. This event also features four new attractions. It is a unique opportunity to immerse yourself in a world of glowing light! There is nothing else quite like it. You have until Sunday 2nd February 2020 to check it out! Light up events and illuminations are gaining a lot of interest this Winter, and this is one festival of light that you should definitely check out!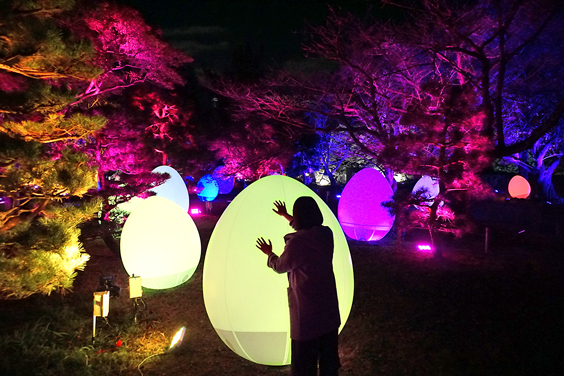 "Resonating Tree and Autonomous Resonating Life" - These huge oval/egg-shaped objects change color and produce sound when they are touched!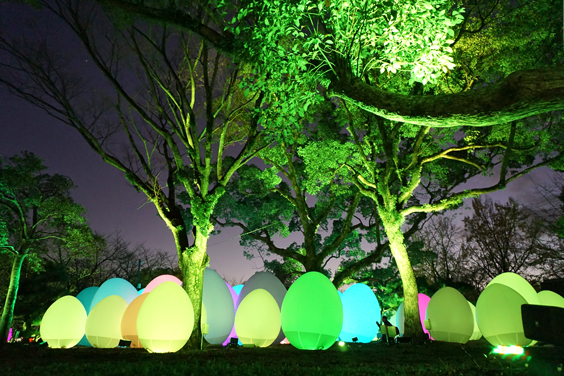 "Forest of Autonomous Resonating Life" - You will feel all your senses start to awaken and be a part of this work as you push the oval/egg-shaped objects to the side!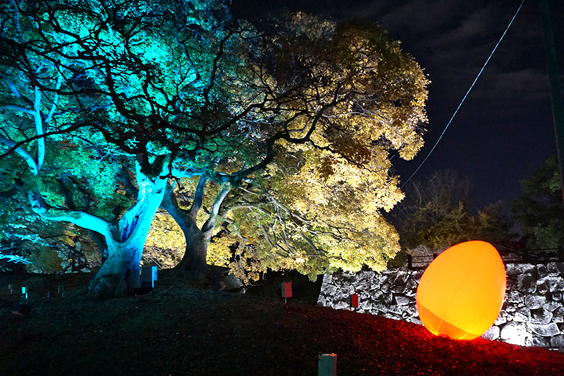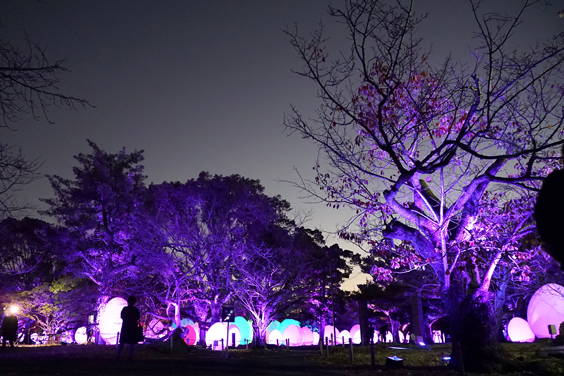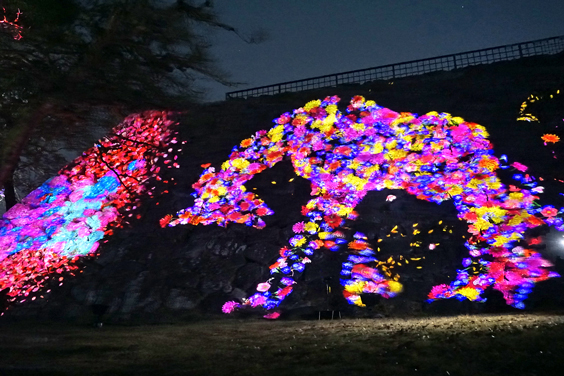 This procession of animals is made up of tiny flowers, which start to change as you approach them! It is an awesome sight to behold! Stop by the venue to check it out for yourself!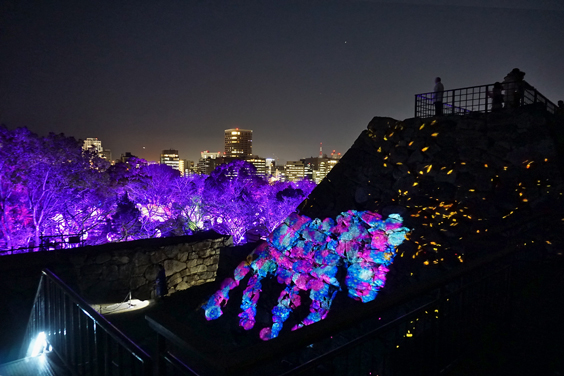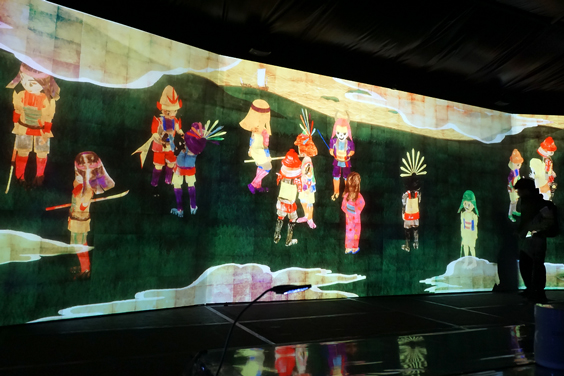 Famous historical figures with ties to the Fukuoka area, such as Kuroda Kanbei, are the focus of this exhibit! Witness your own creations come to life, as the individuals you have drawn start to move and dance in front of your very eyes!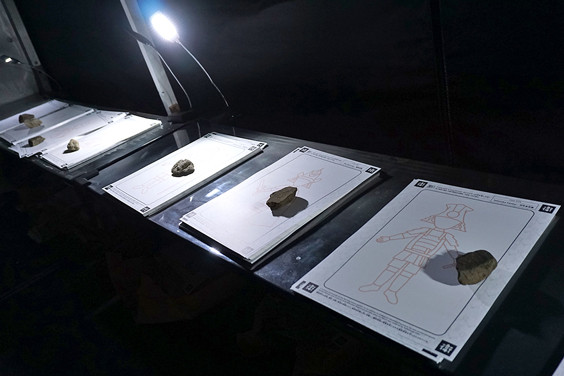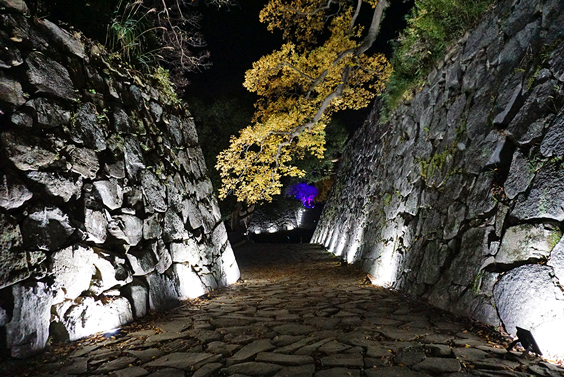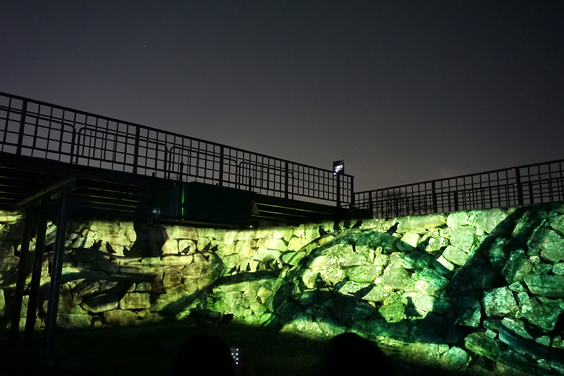 "Crows are Chased and the Chasing Crows are Destined to be Chased as well in the Stone Wall - Fukuoka Castle Tower Ruins" - Witness a new artwork of flying crows leave trails of light as they move, creating beautiful calligraphy as they pass by!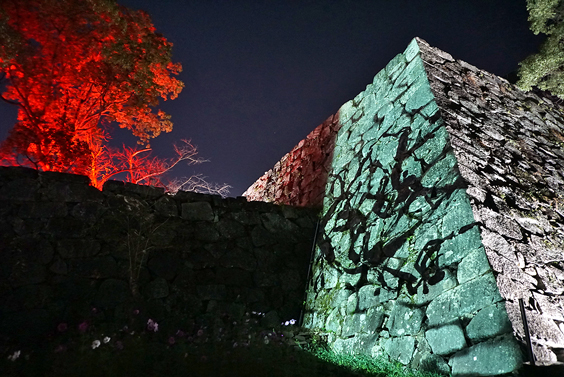 "Reversible Rotation in the Stone Wall - Fukuoka Castle Ruins" - Times passes to a different beat as you watch the calligraphy that is projected onto the stone walls start to rotate and move. It feels like you have entered some kind of magical vortex! All the calligraphy is rotating in the same direction, but some people think they are spinning clockwise, while others see them moving in a counterclockwise direction! What will you see?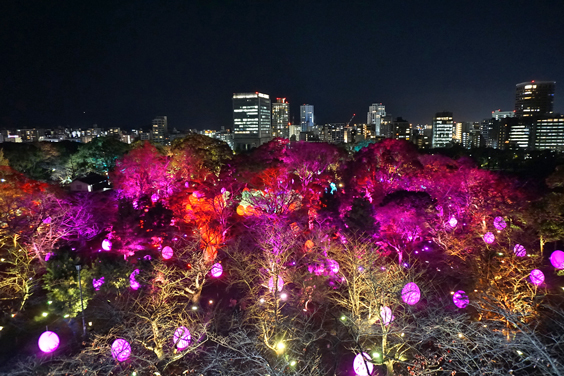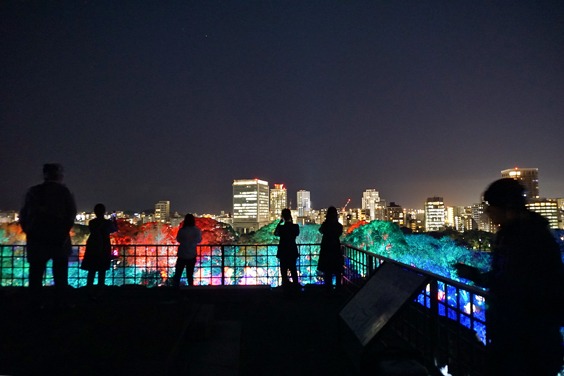 INFORMATION
teamLab: Digitized Fukuoka Castle Ruins 2019-2020
Dates: Friday 29th November 2019 to Sunday 2nd February 2020 *Open daily during the run of this exhibition.
Times: 18:00 - 22:00 (Last entry 21:30) *New Years Eve: 18:00 - 01:00
Address: Fukuoka Castle Ruins - Maizuru Park (Jonai, Chuo-ku, Fukuoka-shi JAPAN)
Official Website:
https://www.teamlab.art/jp/e/fukuoka-castle/
* Please check the official website for information about admission fees and further details.
Related Articles


External Links