FM Fukuoka Presents "YUZU" Premium Talk Event Report

22 Years Later. Standing once again on the stage at IMS, what memories of Fukuoka do these two have?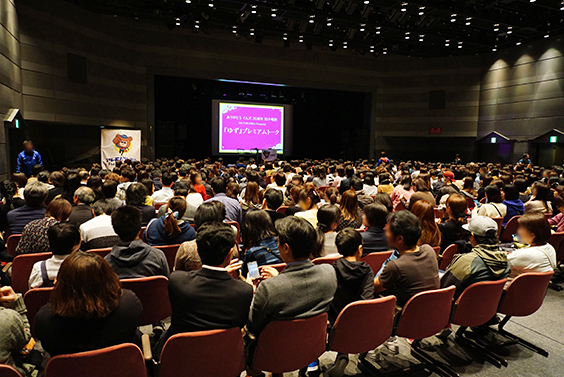 Right before the curtain rises. Hearts are filled with expectation in the fully occupied arena!
Wednesday 27 March, the special event to commemorate the 30th anniversary of IMS, a large-scale commercial complex in Tenjin, Fukuoka - "Thank you, IMS 30th Anniversary, Claps and Cheers, FM FUKUOKA Presents 'YUZU' Premium Talk" - took place. Out of a total of 6,000 applicants, 400 extremely lucky "Yuzukko" (Yuzu fans) seized the chance to spend some special time with YUZU! In August last year, the two, who came to Fukuoka for the "YUZU ARENA TOUR 2018 BIG YELL" took to the stage amidst arena-spitting cheering! The moment they took the stage, Kitagawa, who was asked about his memories of Fukuoka, spoke about how, on the day of the event, he visited "牧のうどん" (Maki no Udon) and had his fill of Fukuoka's specialty soft noodles!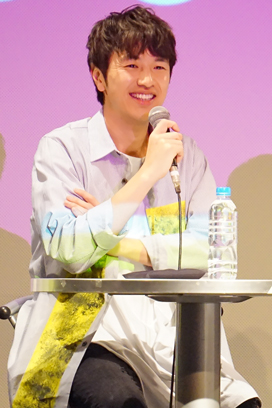 Yujin Kitagawa (YUZU leader)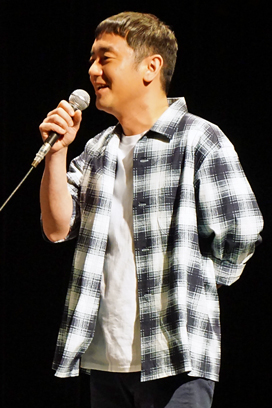 Kōji Iwasawa (YUZU sub-leader)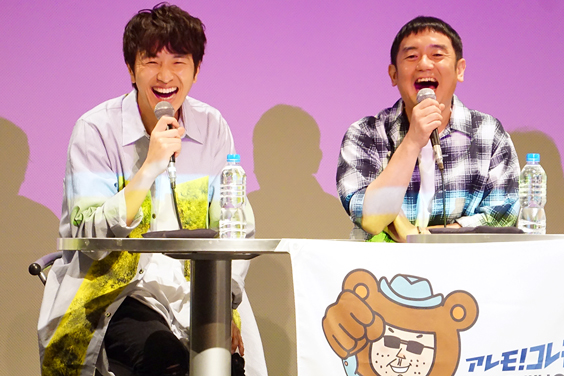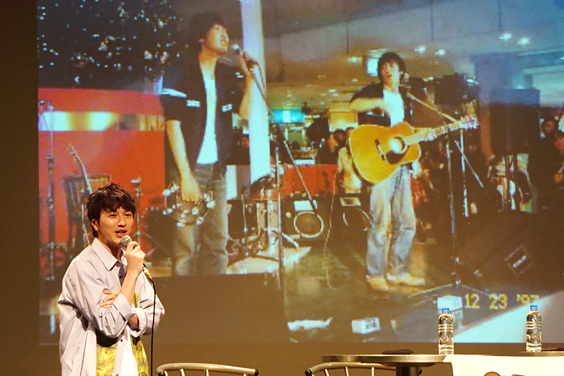 Mr Kitagawa, deep emotion showing on his face with his back against a photograph taken from a live show 22 years ago.
Looking back on the live show that was held 22 years ago on the basement floor IMS 2F on 23 December 1997, Mr Iwasawa said, "It was the first time that I boarded a plane," and so even though it was supposed to be a domestic performance, he had been worried about his passport! An episode from his youth that invited laughter from the audience! And there was a great commotion when a precious photograph from the past IMS live, in which Kitagawa and Iwasawa were wearing the jersey of their alma mater "Okamura Junior High school," were projected onto the screen! Mr Kitagawa was so happy recalling how, while cleaning up after the live, two female high school students with their first mini album, "Yuzu no moto" asked hjm for his signature, that he let a smile show!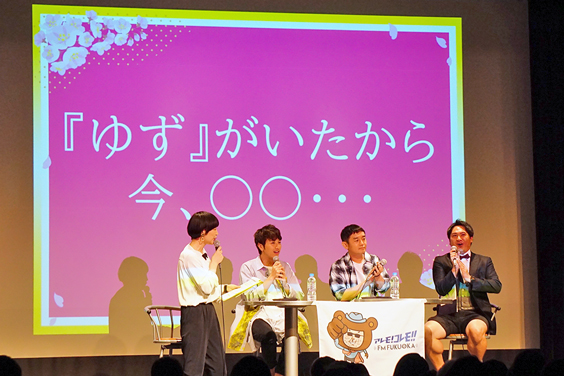 (From left) Ms Chizuru Katsuki (MC), Mr Kitagawa, Mr Iwasawa, Mr Hayato Machida (MC)
Moving on to a corner based on episodes that had been gathered from the audience beforehand, on the topic, "Because Yuzu existed, today...". There was a person who, because of her fascination with YUZU, was blessed to meet a greatly-loved senior; a person who, charmed by YUZU's music, came to play the guitar; a person who, wanting to express YUZU's songs in sign language, became a sign language interpreter; and a person who received a lot of encouragement from YUZU's lyrics and melodies, wanted to support others, and thus became a paramedic! Having been introduced to the episodes of these four people, the two members of YUZU were moved, saying that their "hearts were full!" It was a moment when the passionate feelings of the fans were delivered to the pair!
The fans are moved to tears! The surprise reveal of that famous song!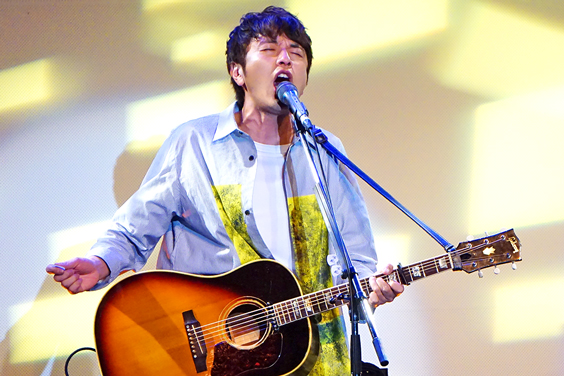 Taking the guitar used at that live performance back then, Kitagawa sang passionately!
When the performance was about to end, the surprise reveal of two songs, "Chikagai" and "Eikō no Kakehashi", brought audience enthusiasm to its zenith! Time went so quickly, it was such a fantastic event! To the Yuzukko at home and abroad who, unfortunately, were unable to meet the pair this time, YUZU will be back on 6 and 7 July (Saturday and Sunday) to carry out the first "弾き語り (lit.: Self-accompanied) Dome Tour" in Japanese musical history! Please do check out details regarding the tour on the official website! (>> YUZU's official site is
here
!)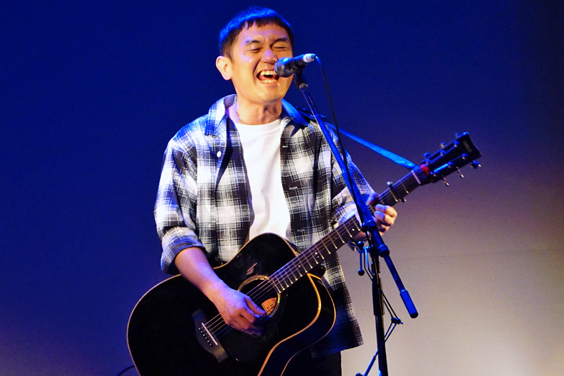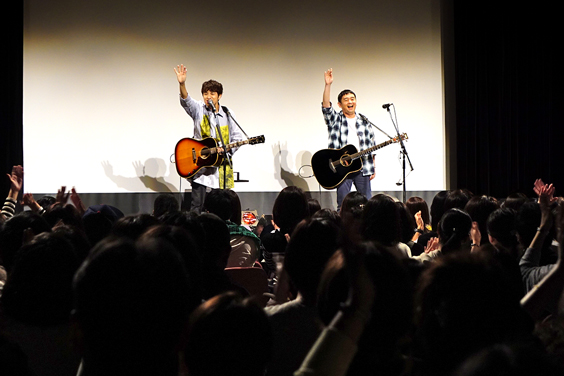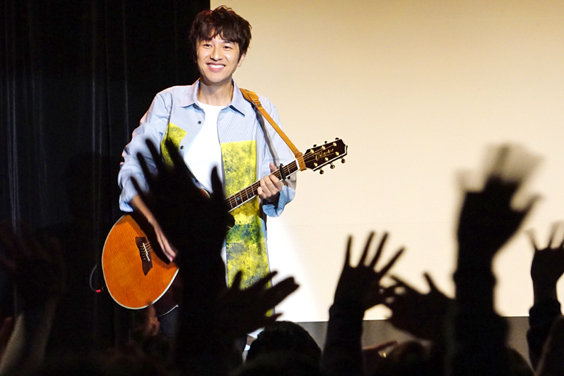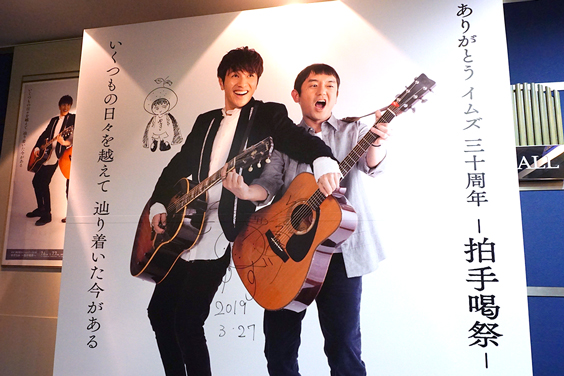 After the event, I found a signed board outside the hall at IMS!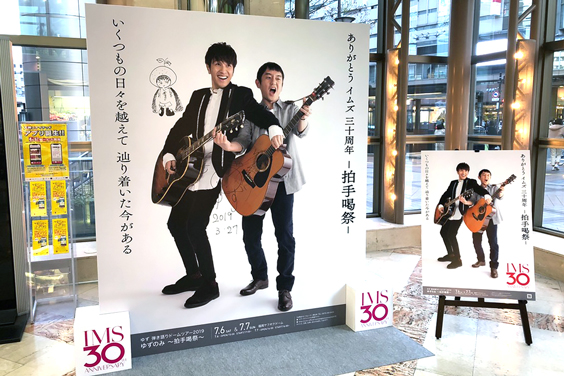 On another day (1st April, 2019), I went again to IMS and saw the signed board in the entrance hall on 1F!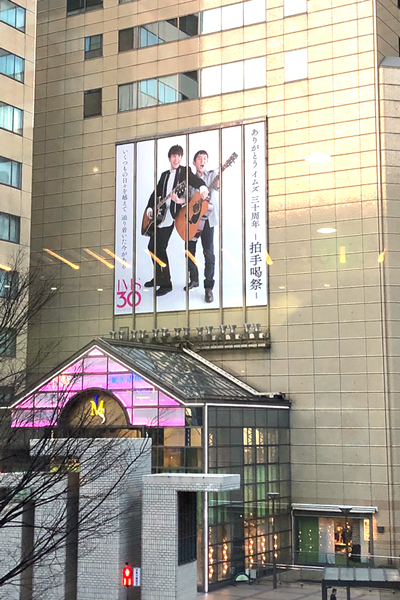 On the wall facing Prefectural Road 602, there was also a hanging banner!
Related Articles

External Links