#14 Japan Pop Culture Carnival 2014 – Idols, Anison, Rock…The Meaning Behind a Genre-Free Concert(2/3)

#9 "I just can't live without Urbangarde": S/mileage's Kanon Fukuda Goes One-on-One with her Idol, Yoko Hamasaki
http://asianbeat.com/ja/popculture/009.html
#10 Sumire Uesaka and Yun*chi Talking About the Anime and Anison that they Love so Much
http://asianbeat.com/ja/popculture/010.html
I spend a lot of my days traveling around the world working in cultural diplomacy, and while I produce a lot of events myself, one of the events that was deeply moving for me and still is today, was the Japan Pop Culture Festival held at the 35mm Theatre in Moscow. At big events its fun going around to all the various booths and seeing the performances that you want to see. But on the other hand, at such events and concerts, a lot of the time you miss your chance to experience genres that you aren't familiar with or maybe don't yet have much of an interest in.
I'm from an era that didn't have rental video shops or Internet. So for those of us who loved movies or music, it was old cinemas that played classics and older movies and the music that we heard on the radio that were our gateways to the world. Unexpected encounters in those days even changed lives.
At the Japan Pop Culture Festival in Moscow, we screened "Evangelion: 2.0 You Can (Not) Advance," I gave a talk, we held a Harajuku kawaii fashion show, and played a film of RADWIMPS performing live, and for half a day the young Russian Japan lovers were in their element - all 3000 of them. The love that I felt for Japan from the Russian people on that day is a big driving force for me even to this day.
In a way, Japan Pop Culture Carnival is like a reproduction of Moscow's Japan Pop Culture Festival.
If I can create some sort of a confluence for the audience or the artists or any of the people involved in this concert, then as a producer, I could ask for nothing more.
Sunday November 3rd. Japan Pop Culture Carnival 2014 in MATSUDO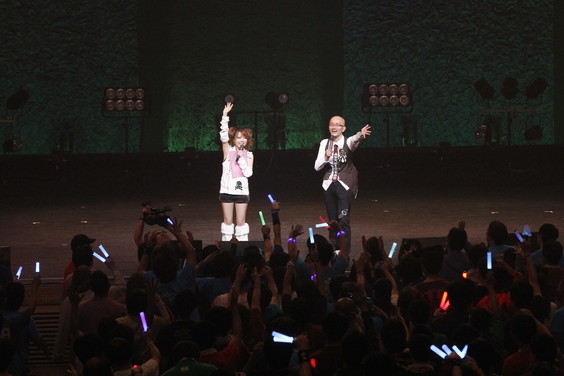 ▲MC for day two was Reina Tanaka.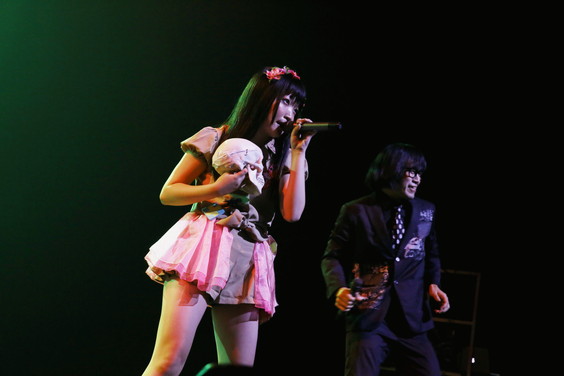 ▲Temma Matsunaga X LinQ performed the "HAKATA yanderu track" version of LinQ's hit song, "Colorful Days."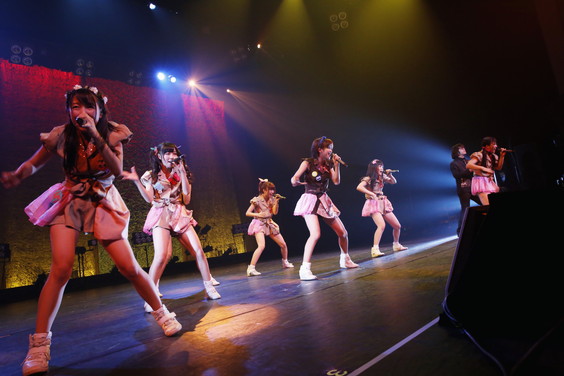 ▲Sumire Uesaka got to perform her first collaboration with Kenji Ohtsuki – someone she has admired since she was a little girl.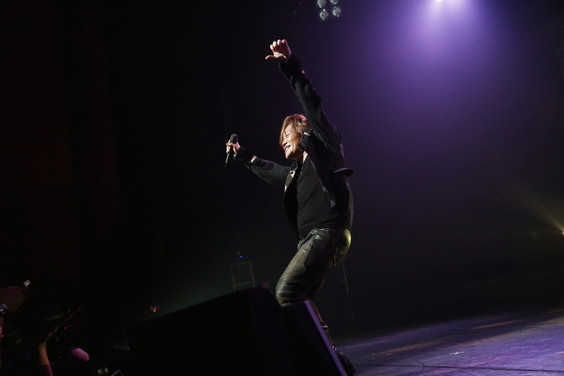 ▲Hironobu Kageyama is like the older brother figure of Japan Pop Culture Carnival.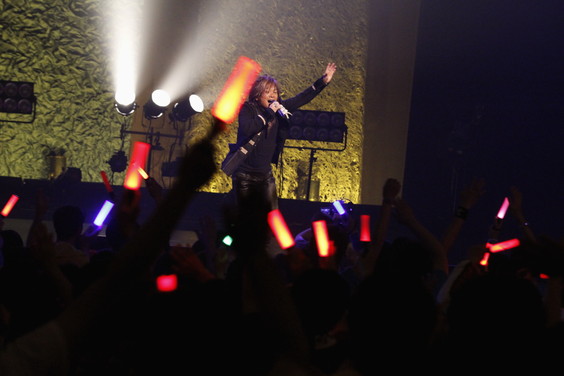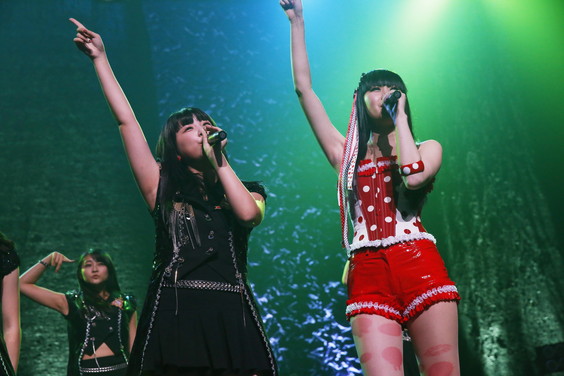 ▲S/mileage's Kanon Fukuda performed "Please Minisuka Post Woman!"with her idol Yoko Hamasaki.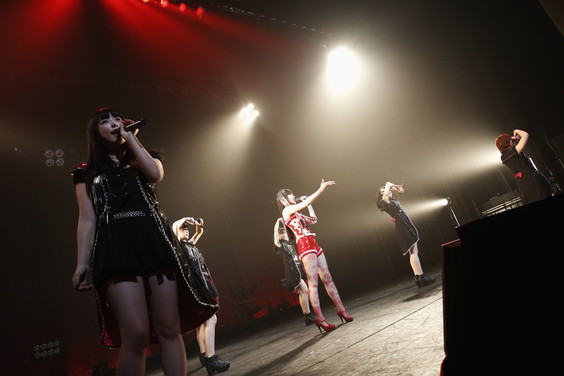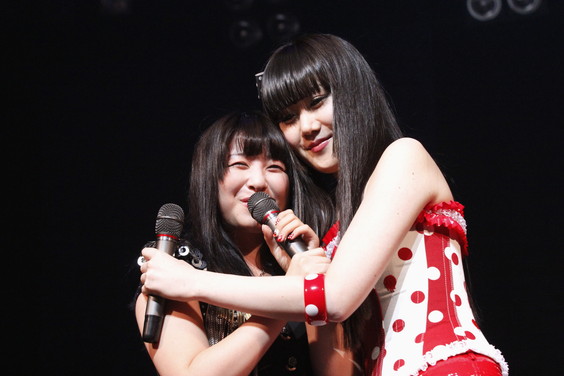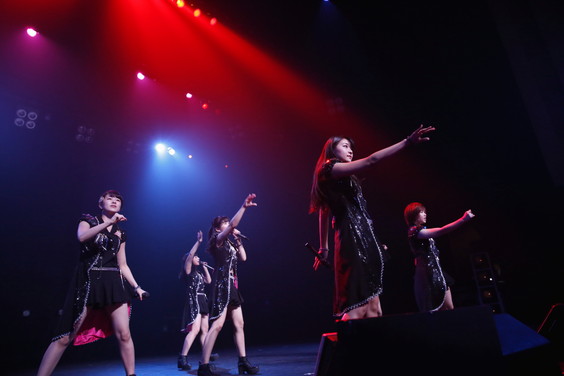 ▲The closing act for the second day was S/mileage. Including collaborations they performed 6 songs and took the concert into overdrive.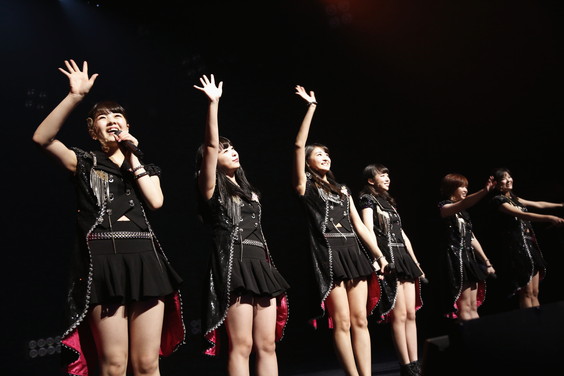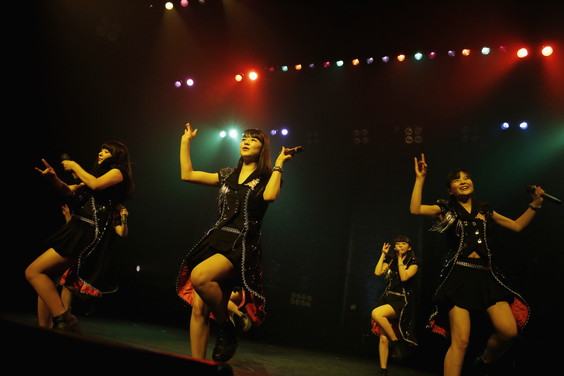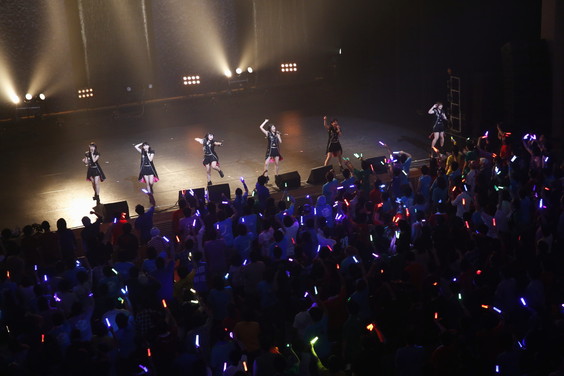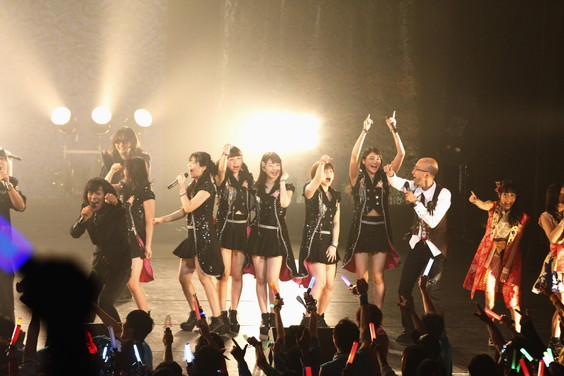 ▲The second day ended with Hironobu Kageyama leading the entire event hall in a feverous rendition of "CHA-LA HEAD-CHA-LA."