#14 Japan Pop Culture Carnival 2014 – Idols, Anison, Rock…The Meaning Behind a Genre-Free Concert(1/3)

Seven years have passed by since I started spending the better part of a year going around to various Japanese pop culture events overseas. These places are full of various aspects of Japanese culture and people who love Japan. Here you can find Akihabara and Harajuku, traditional arts and pop culture, idols and visual-kei, anime and fashion, and they are all treated as "culture" – there are no barriers dividing them. When I go to these places I can feel just how passionate these people are about Japan and when I stand up on stage in front of them I feel that this is how Japan should be.
Why do we have these barriers separating different aspects of our culture in Japan? Culture is culture.
This is one of the reasons why in 2013 I decided to create Japan Pop Culture Carnival 2013 with a group of likeminded artists to spread more Japanese culture throughout the world.
I wanted people all over the world who love Japanese music to be able to enjoy it without the restraint of "genre." In doing so, I hoped that it would help Japanese people come to understand the appeal of their own country a little more, too. One year on and Japan Pop Culture Carnival returned again this year to Mori no Hall 21 in Matsudo.
The event ran for 2 days: November 2nd and 3rd, 2014. Over the two days 19 artists performed for more than 6 hours, and a total of 53 songs.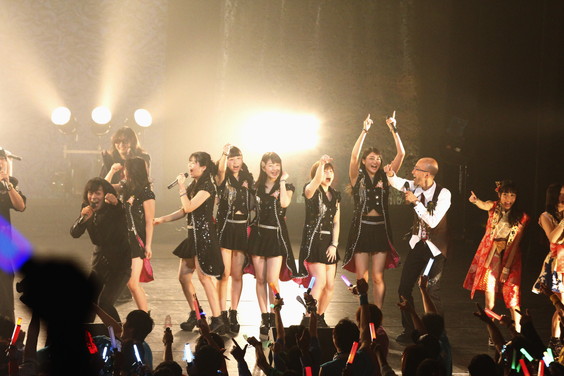 AKIRA, Up Up Girls (Kari), anasa - danshi sanninshu, Antic Café (An Cafe), Sumire Uesaka, Kenji Ohtsuki X NARASAKI, Hironobu Kageyama, You Kikkawa, THE Possible, S/mileage, Cheeky Parade, Nananon, Yoko Hamasaki X Temma Matsunaga (Urbangarde), bamboo (milktub), Anna Yano, Yun*chi, Lovely Doll, LoVendoЯ, LinQ.
There were also a number of original collaborations – something that Japan Pop Culture Carnival is famous for. The following artists teamed-up for special one-night-only performances:
Up Up Girls (Kari) X Antic Café = UP UP - Café - (Kari), Sumire Uehara x Yun*chi, Kenji Ohtsuki X NARASAKI X Sumire Uesaka, Hironobu Kageyama X LoVendoЯ, S/mileage X Yoko Hamasaki, Temma Matsunaga X LinQ. I've written about how some of these artists came to be paired together in previous articles. Looking up to or wanting to be like someone can be a powerful motivator for people, and the same goes for artists when they're up on stage. It was the passionate performances from these groups that reminded me of that.
Sunday, November 2nd. Japan Pop Culture Carnival 2014 in MATSUDO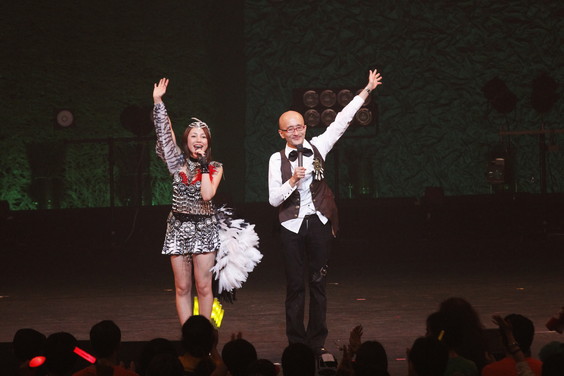 ▲MC for the first day was You Kikkawa.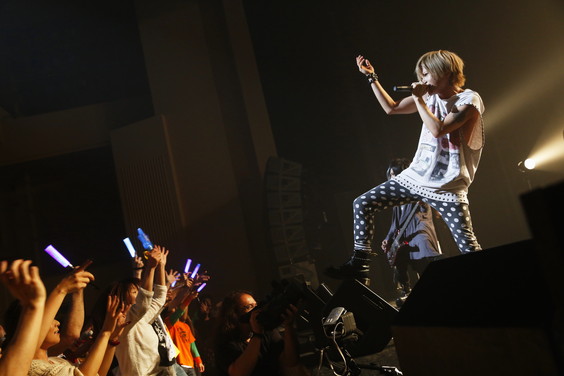 ▲Frequent travel companions of mine, Antic Cafe (An Cafe).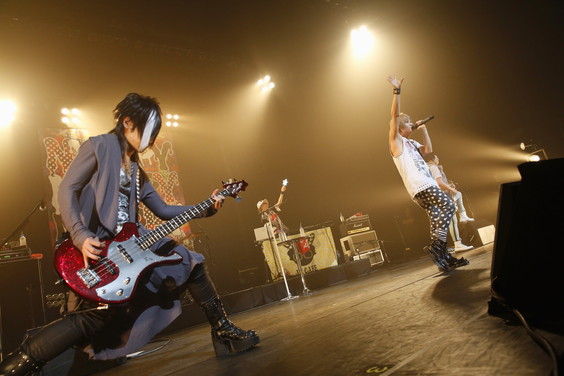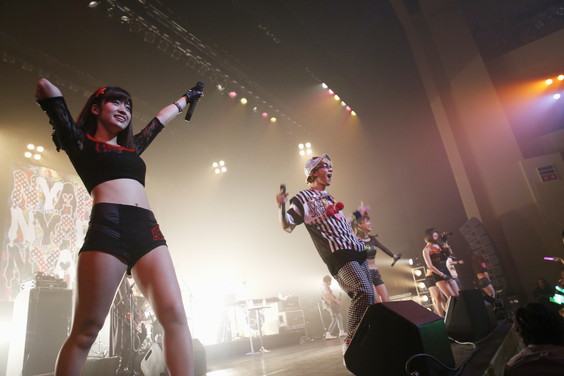 ▲UP UP - Café - (Kari). Idol and visual-kei brought together for a unique collaboration.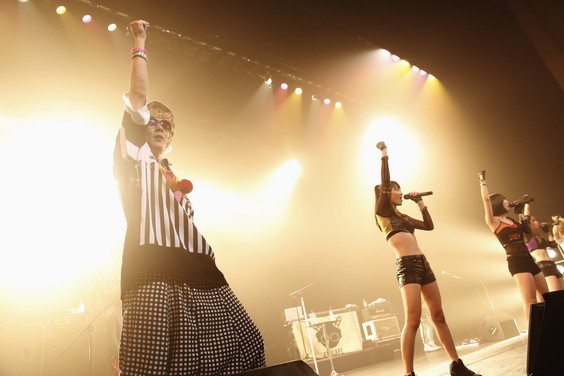 ▲Sumire Uehara x Yun*chi performed "Genshi, Joshi wa, Taiyou Datta."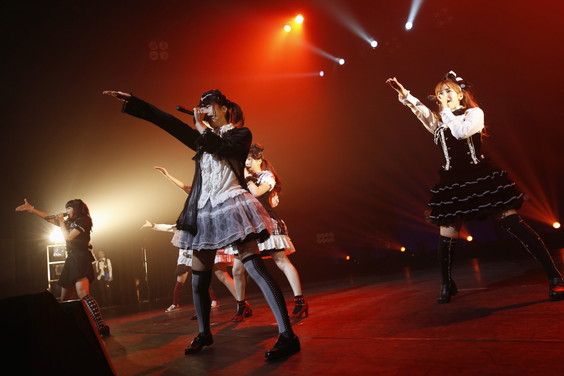 ▲Lovely Doll put on a fashion show with popular Harajuku fashion brand, PUTUMAYO.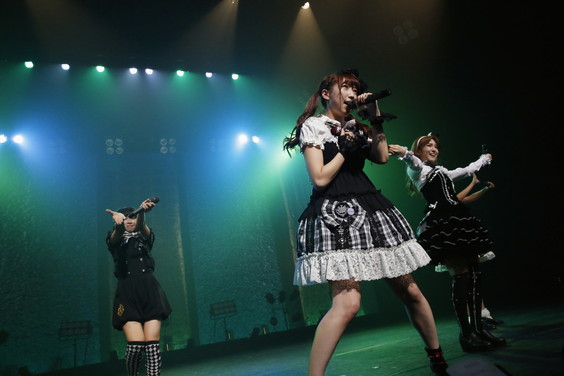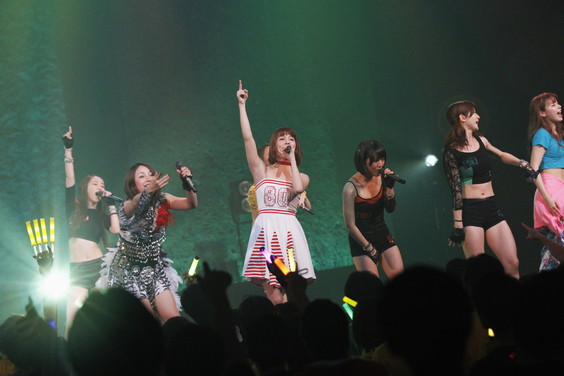 ▲The Possible, You Kikkawa and Up Up Girls (Kari) form together to become, "Team Makenki."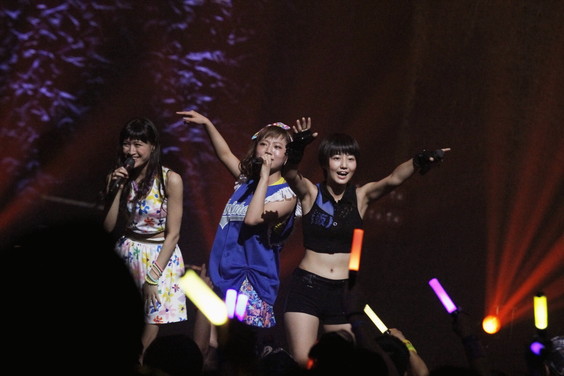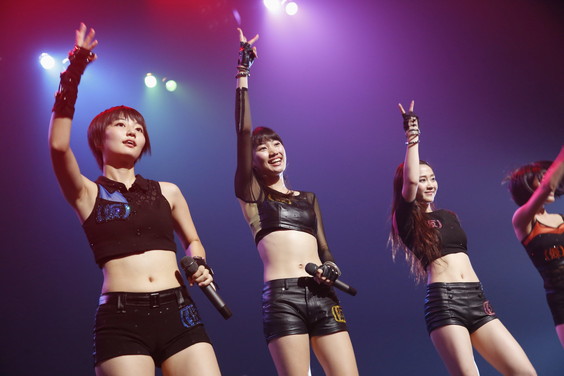 ▲The final act for day one was Up Up Girls (Kari). They once told me in an interview "We want to be the closing act at a festival," and they made this a reality.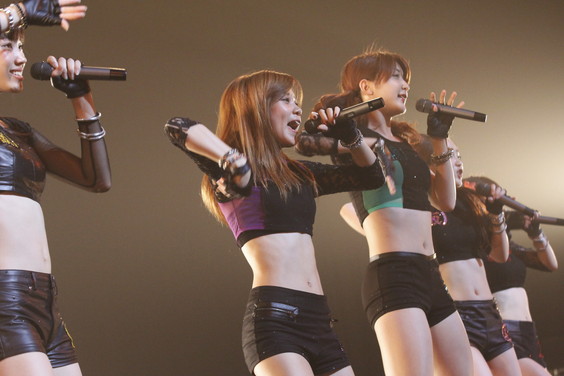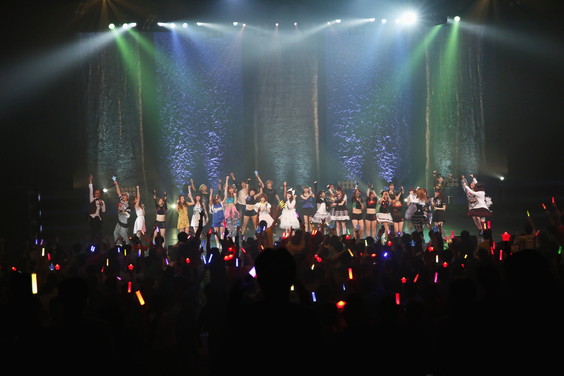 ▲The first day ended with a chorus of "A Cruel Angel's Thesis" featuring the entire cast of performers.