#26 From Maid Café's to Idol Fanatics – Mexicans Love Japan(3/3)

℃-ute Coming to Mexico
We also paid a visit to a building that houses all the otaku shops in Mexico.
There were young boys immersed in card games – a sight which doesn't seem to change no matter where you go in the world.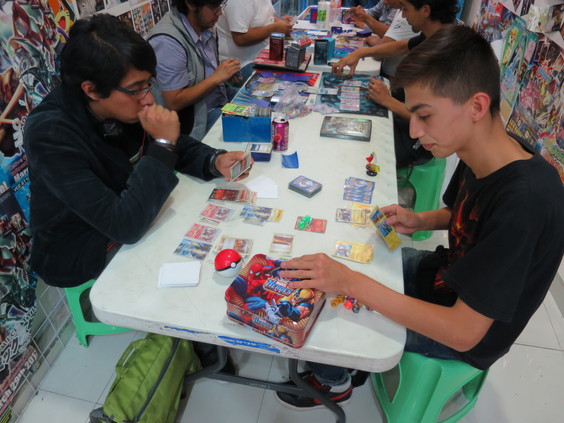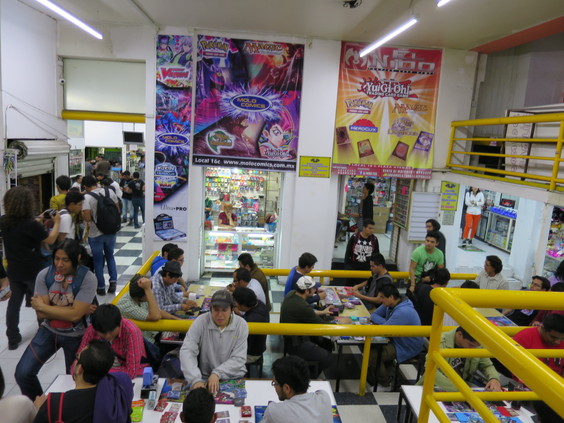 Visiting the otaku shops in Mexico City. Card games seemed to be a hit.
We also found a flyer for a shop called "Warui-kei" (lit: bad style), which turned out to be a hair salon.
The stylist, whose hair and make-up wasn't "warui" at all, happily agreed to a photo with one of her customers.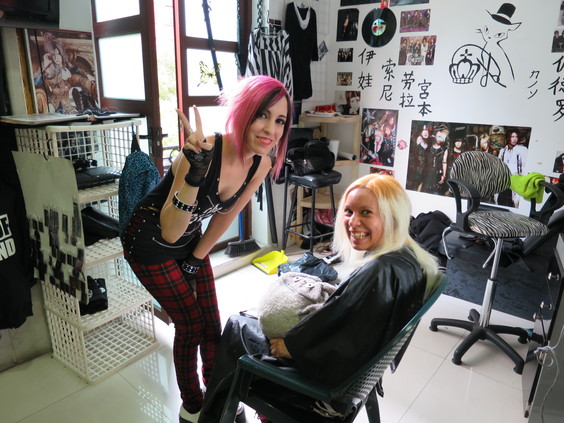 Hair and make up salon, "Warui-kei."
On the last day of the tour, I took part in Mexico's otaku event devoted to Japanese music and fashion, "J'Fest." J'Fest is also a member of the International Otaku Expo Association (IOEA).
I posted on social media that I would be playing a video letter from Morning Musume。'15 and ℃-ute during my talk, and a few hundred Hello! Pro fans turned up for it.
The first video letter from a Hello! Project idol I had was the message from Ai Takahashi and Aika Mitsui of Morning Musume。in February 2011. I didn't inform anyone about the letter beforehand back then, but after playing the message and the music video at the end of my talk, the hall was enveloped in screams of "Momusu Saiko!" (Morning Musume。are the greatest!). It was a big surprise but it was also in this moment that I truly learnt just how loved Morning Musume。are throughout the world.
As I'm sure you are all aware, the weekend following my talk, it was announced that ℃-ute would be performing in Mexico in September. Finally the Hello! Project idols that the people of Mexico have been waiting so long to see will stand before them on home soil.
In celebration of their upcoming Mexico performance, my next article will be a special interview with the entire cast of ℃-ute. For all the Mexican fans who can't wait until September and for all the ℃-ute fans all over the world, this is an interview not to be missed.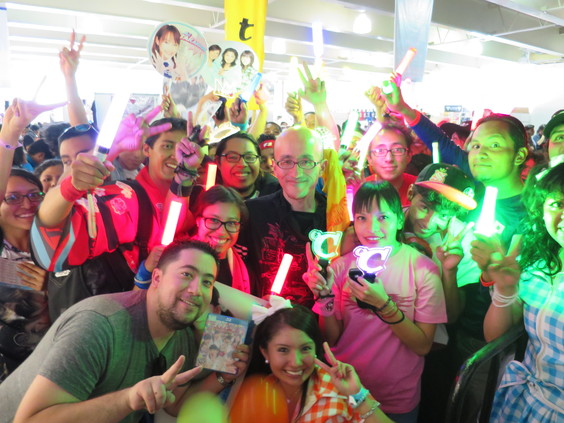 With the Hello! Pro fans at J'Fest.
Inside J'Fest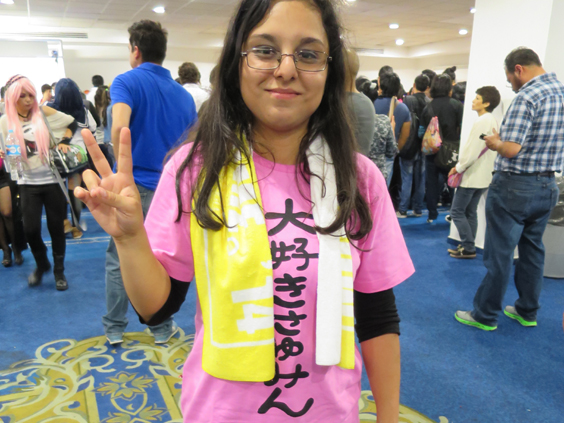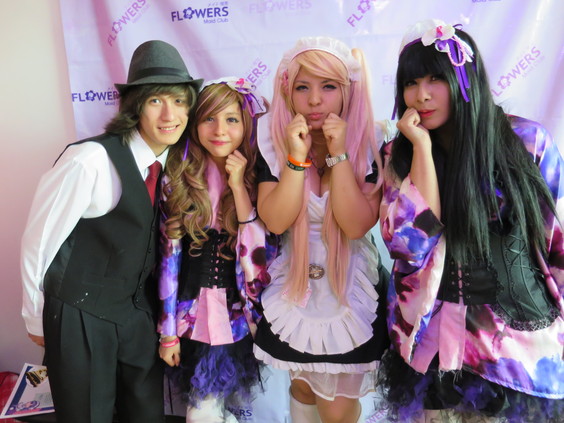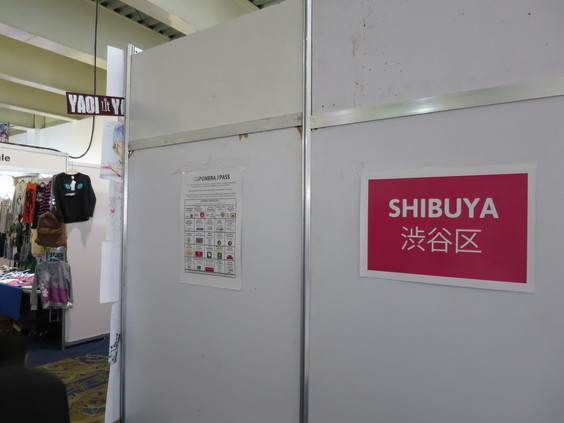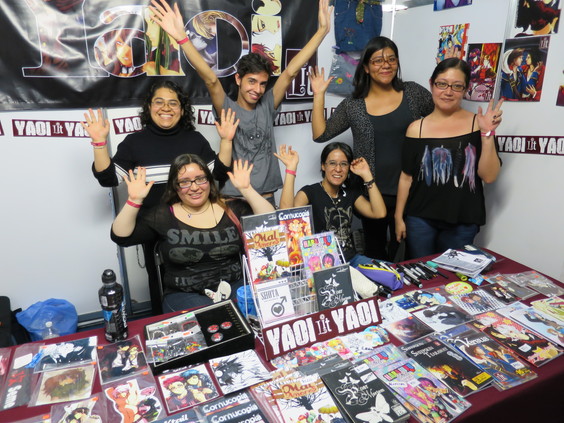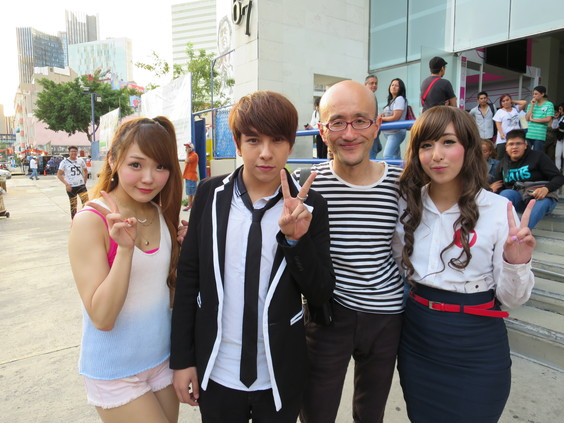 A new article alternate Wednesdays!
*Next update: the 10th of June
Columnist: Sakurai Takamasa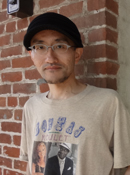 Contents Media Producer, author, journalist, specially-appointed professor of Digital Hollywood University, Digital Hollywood University graduate school, Sakurai Takamasa is a cultural diplomat who produces events and gives lectures in 140 cities in 25 countries. He acts as a cultural diplomat pioneer with anime and Harajuku Fashion. He is frequently invited as a guest to various Japanese events held worldwide. Having written several books including: "Nihon ga Suki sugiru Chugokujin Joshi" (PHP Shinsho), "Sekai Kawaii Kakumei" (PHP Shinsho), "Anime Bunka Gaiko "(Chikuma Shinsho), he is a radio personality who also regularly writes columns for various newspapers, magazines and web magazines.
-twitter
http://twitter.com/sakuraitakamasa/
Related Articles
J Pop Culture Observations
- Back Number

This comment section is for readers to leave opinions and comments. Inappropriate comments may be deleted, so please remember to be respectful. Thank you!