#38 Juice=Juice Interview Following Their Concert in Taiwan and Hong Kong: "I Want to Bring Our Hearts Closer Together"(1/3)

Ever since their debut they've said how they want to become an international act, and now five-girl group, Juice=Juice, has achieved just that, performing in Taiwan on October 3rd and Hong Kong on October 4th, 2015.
Whenever I've spoken with the girls about their dream of performing overseas, I've always said how I want to be there to witness their first international concert, but unfortunately, the timing clashed with my guest appearance at Rome's ROMICS event, so I was unable to attend the concert. Taiwan and Hong Kong are home to a lot of my friends who always give me their support whenever I'm there carrying out cultural diplomacy activities. It's such a shame that I couldn't be there to watch the girl's concert with them. Determined to be there for their next international concert, I sat down for an interview with the girls after their return to Japan.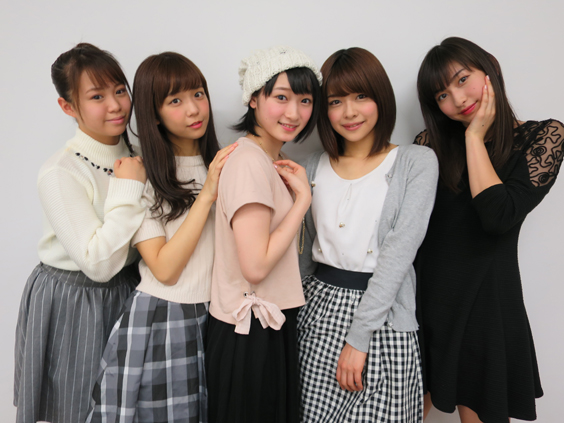 Juice=Juice
Tomoko Kanazawa "To be honest, I never thought our first overseas venture would come around so soon. I really had no idea what kind of people would come to the concert or if anyone would even come at all, but they were just like our fans in Japan, maybe even more welcoming, and that made me happy."
Yuka Miyazaki "A whole bunch of fans came out to greet us at the airport and screamed out our names – it was like we had suddenly become these huge stars."
Apart from Miyazaki and Sayuki Takagi who have both been on family vacations overseas when they were little, this was the first time overseas for the rest of the Juice=Juice members. They talked about how just the visiting of another country itself was a constant source of excitement.
Karin Miyamoto "You're not allowed to take liquids on the plane so I was wondering when I should throw away my bottled water or if I had anything else in my bag that wouldn't be allowed, and it was also my first time to go through the immigration check, so the whole thing was exciting right from the start."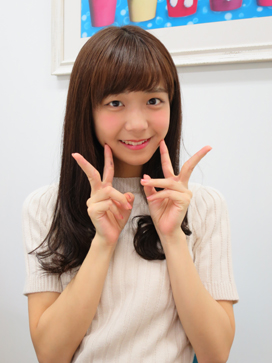 Yuka Miyazaki (Leader)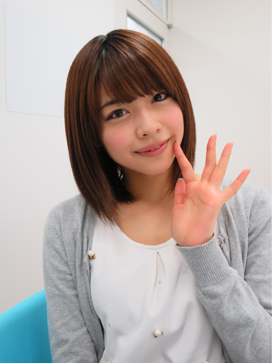 Tomoko Kanazawa (Subleader)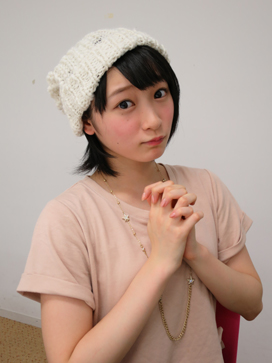 Karin Miyamoto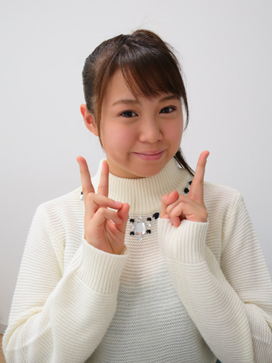 Sayuki Takagi
Akari Uemura
Episodes like this might bring the girl's inexperience to the fore, but it's this contrast of innocence against the confidence they portray when they're performing on stage that lends itself to one of the real attractions of Japanese idols.
Kanazawa "I wanted to at least be able to greet people in Chinese so I practiced my self introduction in Chinese and listened to the recording of the proper pronunciation numerous times, but I still wasn't able to get my message across. I probably shouldn't have prepared such a long self introduction."
I've been to China more times than I can count, so I know just how difficult Chinese pronunciation can be, but it definitely seems like it was a lesson well learned for the Juice=Juice members. It's experiences like this, though, that lend themselves to successes down the track.
So on the one hand they talked about the difficulties they faced, but on the other, they spoke about the concert and experiencing first-hand just how effective their songs are at breaking down national borders and bringing people together.
Sayuki Takagi "I felt the same warmth from the fans there as the fans in Japan. Their enthusiasm and their expressions were the same as in Japan. It was funny they way they called out our names in Chinese in the middle of our songs.
Everything was so new to me so I felt that I only had our music to rely on, but with every song it really showed just how much time the fans had devoted to listening to our songs. I now know that there are all these people out there who support us. Now I want to work even harder to get them to like us even more and get more people out there to know who we are."
Miyamoto "During the encore at the Hong Kong concert, the fans prepared a surprise for us and held up a sign that read "Thank you for coming to Hong Kong," written in Japanese. I thought I would burst into tears but I managed to keep on singing. I really felt the love."
Akari Uemura "It was my first trip overseas and everyone I met was really nice. But I know that I can't just accept that as the norm; I know I still have a lot to learn. We sang parts of our songs in Chinese and I hope we can continue to make little alterations like this in the future. I really just want to see more of the world."
Miyazaki "I thought there would be more of a language barrier overseas, but it wasn't like that at all. The fans laughed with us and got excited with us, and that was a good feeling. I feel that we have to be more prepared now so that we can communicate with people from all over the world."