#39 Kanon Fukuda's Final Interview as a Member of ANGERME – "There are so Many Things we can Achieve if we Just put in the Effort, but I Never Even Tried."(3/3)

Message to the ANGERME Members
Before long, Kanon Fukuda will graduate from her time as an idol with ANGERME. I asked her what she thinks about the other members in the group.
(About Ayaka Wada) "She was about the least reliable member when S/mileage first started out, but now she's trusted by everyone and she's an amazing leader. She's an extremely valuable individual to both ANGERME and to me.
(About Kana Nakanishi) "She's changed the most since joining the group – it's like she's a different person. Her singing ability and her power of expression have really improved, so I'm sure she's been putting in a lot of work behind the scenes."
(About Akari Takeuchi) "She was good at singing and dancing from the start, but she also discards some aspects of the idol attitude in a good sense, and is always reliable. She's loved by everyone so she also gets teased a lot by everyone, and even when she's not around, just the mention of her name can make everyone smile."
(About Rina Katsuta) "We call her the energy saver but she's always the first to learn all the dance routines and writes down the formations on paper for us. She's not the type to let people know how hard she's trying but she really is a hard worker."
(About Meimi Tamura) "She really does a lot of research on herself. She likes theatre and the way she can use her singing voice so freely is really cool. She never gets embarrassed by anything, so she's always able to adopt the feelings of the main character in any song. I'm her senior but I really look up to her."
(About Mizuki Murota) "She's sexy and mature. She has nice lines when she dances and I'm excited to see how she grows and develops."
(About Maho Aikawa) "She's quite spacy at the moment, but I feel like she can become any type of person she wants. I want her to have more confidence. If she had confidence I think she would develop at incredible speed."
(About Rikako Sasaki) "She's just so cute. Just having Rikako around brightens up a room. She has a rare gift and I hope she continues to invigorate ANGERME from her on, too."
Message to the Fans
Finally, a message to the fans reading this interview.
"November 29th for me will be my last day as a performer and an idol. I don't want to leave with any regrets, so I have a few ideas planned for things that I've always wanted to try on stage but just never have. I hope you're all looking forward to it. I don't want people to look back on the concert and feel sad; I want people to walk away snickering and thinking that it was a really Kanon Fukuda way to go out. To all the fans who won't be at the Budokan, I want to try and give something back through the activities I choose to pursue from here on. I'm graduating from ANGERME but now I have the chance to do the things I couldn't up until now. I hope you continue to support me from now and into the future."
And I look forward to the day when I get to interview Kanon Fukuda the songwriter as well.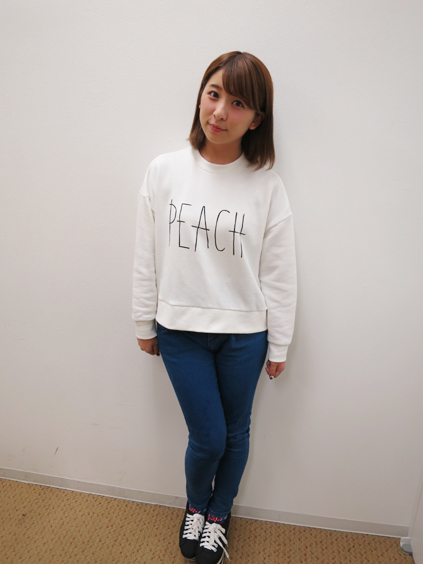 Columnist: Sakurai Takamasa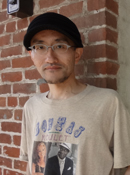 Contents Media Producer, author, journalist, specially-appointed professor of Digital Hollywood University, Digital Hollywood University graduate school, Sakurai Takamasa is a cultural diplomat who produces events and gives lectures in 140 cities in 25 countries. He acts as a cultural diplomat pioneer with anime and Harajuku Fashion. He is frequently invited as a guest to various Japanese events held worldwide. Having written several books including: "Nihon ga Suki sugiru Chugokujin Joshi" (PHP Shinsho), "Sekai Kawaii Kakumei" (PHP Shinsho), "Anime Bunka Gaiko "(Chikuma Shinsho), he is a radio personality who also regularly writes columns for various newspapers, magazines and web magazines.
-twitter
http://twitter.com/sakuraitakamasa/
Related Articles
Related Articles
J Pop Culture Observations
- Back Number

This comment section is for readers to leave opinions and comments. Inappropriate comments may be deleted, so please remember to be respectful. Thank you!