#41 Special Discussion with Seiji Mizushima (Director) and Sumire Uesaka (Voice Actor) – Part Two – "Recording is Like 5 Hours of Continuous Stress!"(1/3)

Anime series "CONCRETE REVOLUTIO" made waves by releasing subtitled versions of the show simultaneously across the globe. Its director, Seiji Mizushima, joined voice actor, Sumire Uesaka, who voices the heroine, Kikko Hoshino, for this special two-part discussion. This is the second part to their talk.
Love for the Showa Period
Uesaka and I host the JFN network FM radio program, "Japa-Labo," together, and I've had conversations with both director Mizushima and Sumire Uesaka in private on many occasions, but from a voice actor's point of view, how do you feel about director Mizushima, Uesaka?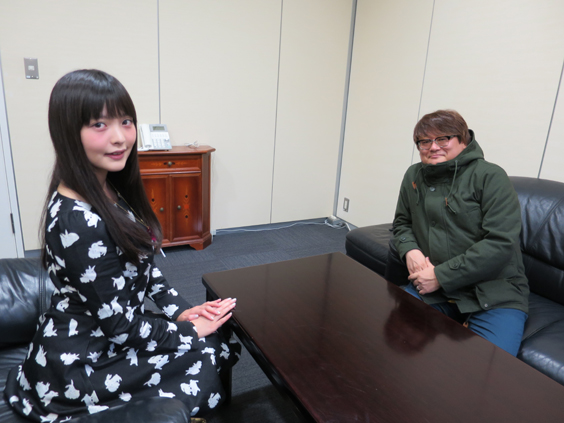 Sumire Uesaka, Seiji Mizushima
Uesaka
"Director Mizushima is an incredibly easy person to talk to you – even compared to other directors in the industry! The voice actors get the script for that particular episode before recording begins, and we don't know what's going to happen in the story further than that script, so every time I always doubt myself and wonder if my performance for the character is good enough, but the director always manages to anticipate and dispel my concerns, which I'm grateful for.
When the recording for the series first started, the director was kind enough to offer encouragement by saying, "Don't be scared to ad-lib wherever you want." "CONCRETE REVOLUTIO" is a really easy set to work on."
Mizushima
"It's a long wait for us to finally say when something's wrong, though, right? (lol) We have a parliamentary system for the recording sessions, which involve writer and scriptwriter, Aikawa-san, the sound director and myself. We look at the end product and review it together, like,
this
didn't come through in the visuals, my interpretation of the screenplay was
this
, or, this is what I want to change, etc. So after we've run through one recording, we get the voice actors to wait in the studio while the three of us fight it out over what we each want to change."
Uesaka
"We can't hear what you're discussing from the other side of the both, so the waiting phase is always nerve racking. But while we're waiting, I get to speak with the other voice actors like Eriko Nakamura, who plays Fuurouta, and Kaito Ishikawa, who plays Jiro, and that helps with my understanding of the story. And the parts that I get told to re-do after the directors' review are often those that are completely unexpected, so I'm always kept guessing. Recording for me is like 5 hours of continuous stress!"
Sakurai
"This is also Sumire's first time to appear in one of your works, Mizushima-san. What do you think of Sumire Uesaka as a voice actor?"
Mizushima
"It's helpful that she really thinks about the role that she's playing. The younger voice actors often tend to mold their performance around similar characters. She responds to feedback well and if she just keeps doing what she's doing, she has potential to grow even further.
Not only that, the time setting for the story is the "Shinka Era," which is based on Japan's Showa period – towards which Sumire's affection is well known. She was chosen as the heroin for her voice and acting ability, but I feel that it was also a stroke of luck that brought her to this particular production.
Uesaka
"My love of the Showa period, I feel, is fundamentally similar to my love of the Soviet Union. It's like a near-yet-far fantasy, or an amusement park that's been shut down. Showa was all about public demonstrations and major events and mass culture and it was just overflowing with energy. It just seems like such a bright and lively period for someone like me who has grown up in the time of mobile phones and economic recession.
I love "pursuing" things. I love reading complete series of novels and manga in one sitting, so I guess, in a sense, I see this work as a complete version of the Showa era.
"CONCRETE REVOLUTIO"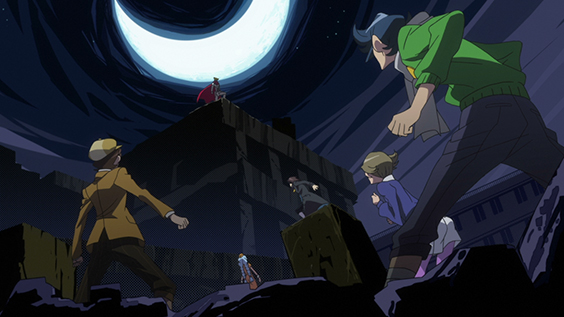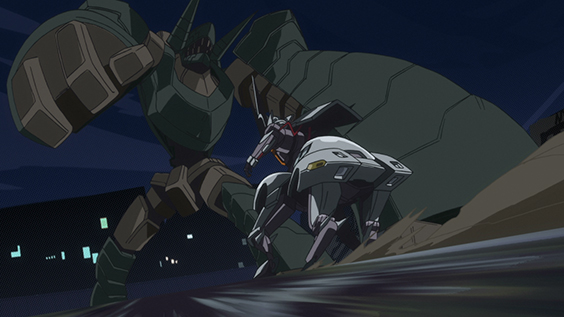 (c)BONES,SHO AIKAWA/CONCRETE REVOLUTIO PROJECT