#28 My first special birthday celebration - I wont be giving up on lolita fashion just because of my age!(1/9)

I don't think its good to give up on your fashion style just because of your age!
I guess this is kind of personal, but my birthday is 3rd June. This year it fell on a "taian" (auspicious day in the Japanese calendar). It also happened to be a Sunday! To celebrate my special day I held an event called "Aoki Misako Seitansai 2018 - Hajimete no Otanjyobi-kai ha Misako Dukushi" (lit. Misako Aoki's Special Birthday - My first birthday party is full of Misako!) It's the first time I have organized this kind of gathering!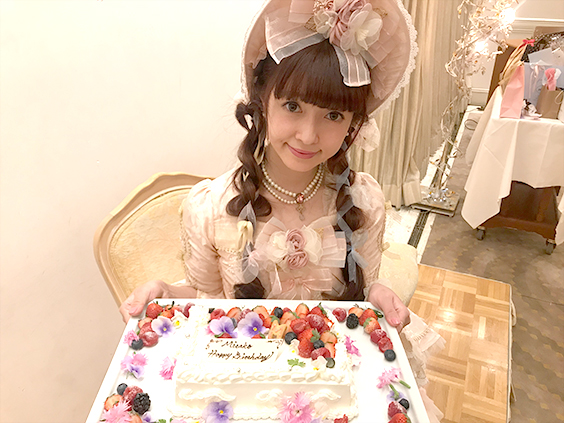 This event came about following my appearance on a TV show last year. I was featured on a segment for a TV program (Fuji Television Network, Inc.) called "7 Rules" and my age was revealed during the broadcast. I don't just model, but also work as a nurse, so I have been a little hesitant to give out my personal information. I think it can be a little bit scary, especially in this day and age. Until now, I have been working without specifically stating my date of birth.
I started out as a "dokusha model" ("reader" or amateur model who appears in shoots for fashion magazines) back in high school. People who have known me for a long time or those that are familiar with my work would probably be aware that I am in my 30s, but I felt at a bit of a loss, as I was reluctant to really publicize my age. However, I thought that publicly stating my age might offer some form of encouragement to people, so I decided to put it out there!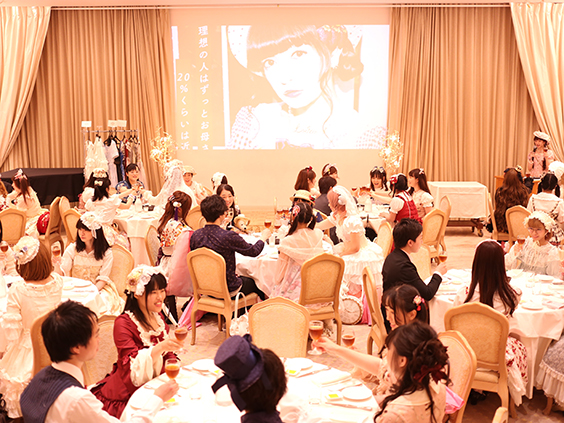 I've heard many people say "I can not wear lolita style clothing because of my age." But I don't think its good to give up on your fashion style just because of your age. That shouldn't determine what you wear! Age is only a number! If it does not bother anyone, I think it's good to you wear what you want and own it.
Various people expressed their views and opinions when my age was broadcast. But a lot of people said that they were encouraged by that! That's something that fills me with so much joy! There was various things to consider, but ultimately I decided to hold the Misako Aoki Seitansai for the first time. I was born on June 3rd 1983. So I am now 35 years old! I've been wearing lolita fashion for 18 years!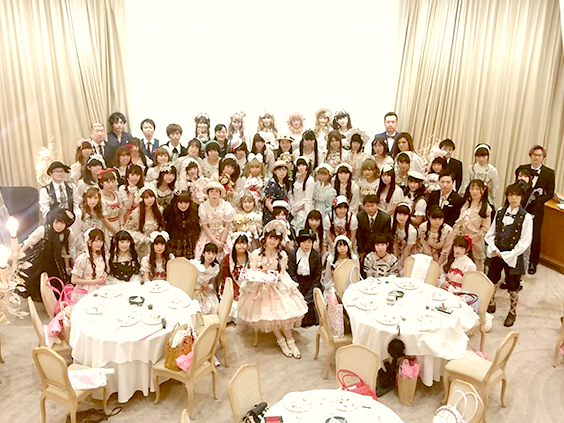 We rented a room in a stylish store called Bamboo, which is located in Omotesando. Close to 100 fans celebrated the seitansai birthday event! With the support of the lolita fashion boutique Wunderwelt, we were able to organize various activities during the two hour celebration. We held a special quiz and a fashion show, which featured overseas lolita fashion brands that you do not get to see so often. I also gave a talk about my life.
This year, I was able to hold the first Aoki Misako Seitansai! I got to celebrate with lots of people, which made me so happy! The event also really promoted the lolita lifestyle! I have been able to pursue cultural diplomacy through the medium of lolita fashion thanks to everyone's support and encouragement.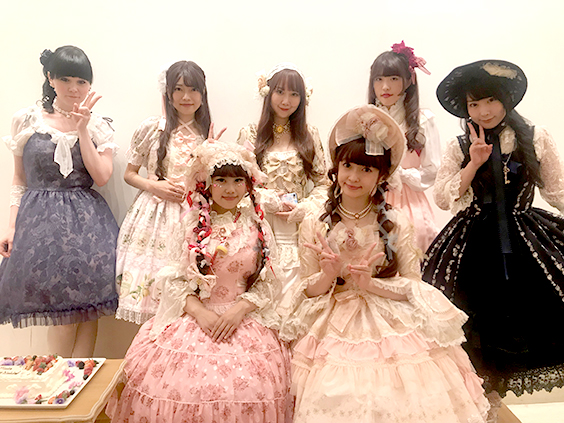 I have visited more than 45 cities across 25 countries and regions. I have participated in events and tea ceremonies in various places all over the world. I think that there are lots of Japanese people who are too concerned with age. It's not true that I never think about! But I love lolita fashion... Irrespective of my age, I think that wearing this style of clothing is like a way of life. From now on, I do not want to think about how old I am... I just want to enjoy lolita fashion! I am determined to work hard to promote cultural diplomacy and lolita fashion!
Misako Aoki
PROFILE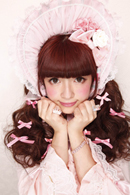 Misako Aoki
Lolita model, nurse, and President of the Japan Lolita Association

Models for KERA and the GOTHIC & LOLITA BIBLE while also working as a nurse. Was appointed as a Kawaii Ambassador (Lolita Fashion Representative) by the Ministry of Foreign Affairs in 2009. Has visited and attended events in over 30 cities across 20 countries and regions. Now has countless overseas fans.

Involved in setting up the Japan Lolita Association, has released "Lolita Fashion Book," has also worked in the development and promotion of new products. Contributes to activities that promote Lolita Fashion.

Misako Aoki official blog: http://lineblog.me/aokimisako/
Misako Aoki official Twitter:@aokimisako
Misako Aoki official Instagram:
https://www.instagram.com/misakoaoki/
Related Articles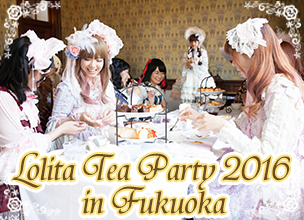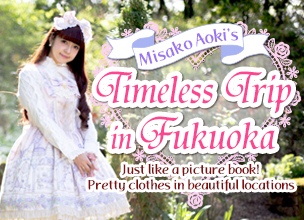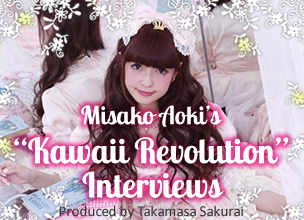 This comment section is for readers to leave opinions and comments. Inappropriate comments may be deleted, so please remember to be respectful. Thank you!