[Misako Aoki's Travel Diary from the World of Lolita] #27 Creating my first lolita cafe! - Promoting lolita fashion in Japan! -(1/9)

I am so happy that I was able to see my dream become a reality!
I put together a cafe for the first time in April this year! Participating in lolita events overseas is super important. But lolita fashion originated in Japan, so I also think it's very important to continue raising its profile domestically. Creating a lolita-inspired cafe had long been a dream of mine! Actually getting the chance to do it was like a dream come true. I was so happy!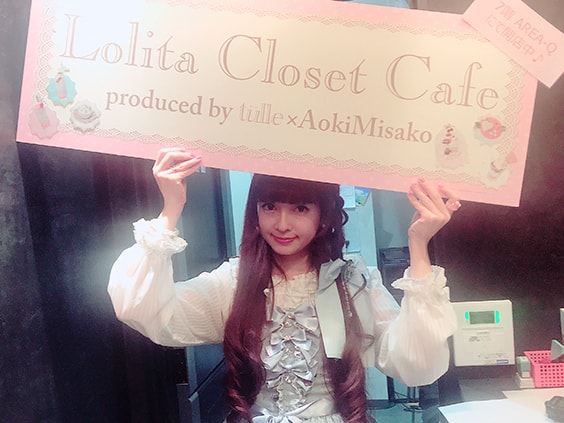 Lolita fashion is becoming increasingly popular abroad, but there are people that say the culture is now less visible in Harajuku. I thought that creating a cafe in Japan that gives people the chance to absorb lolita fashion in a chilled atmosphere would help create a buzz around the style. There are so many detailed, expensive elements involved in lolita-style outfits. Many people believe that it is a form of fashion that is not easily accessible or a look that can not readily be replicated. However, I think it is easy to share the the appeal and charm of lolita fashion if people get a chance to encounter the culture in a relaxed manner.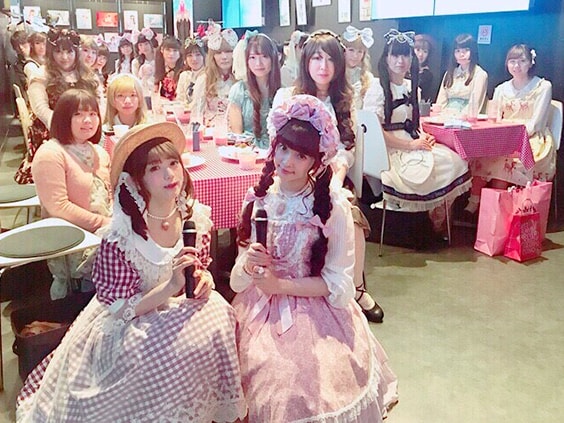 With this in mind, I worked with the magazine "tulle" to produce a lovely pink-themed cafe that offered a space for visitors to experience lolita fashion for themselves. The event took place in Harajuku for a limited-time and was called the "Lolita Closet Cafe produced by tulle×AokiMisako." I had a few key ideas that influenced the concept for the cafe. Some of the thoughts I had included... "I want people to spend time in a kawaii cafe environment"... "I would like visitors to get the chance to wear lolita style clothes"... "I want guests to walk around Harajuku looking super cute"... and "I would like to expand the community of people interested in this type of fashion!" Creating a truly "kawaii" venue definitely helped us achieve these goals and aims!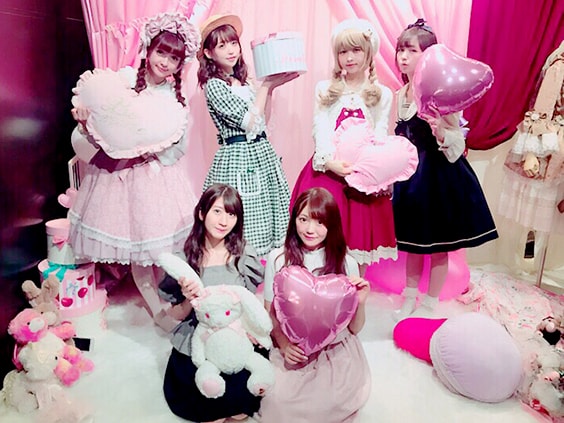 As we planned to hold lolita-fashion inspired events, it was crucial to host a tea party. We wanted to make a cute space where visitors could enjoy their tea. We prepared some super cute Instagram worthy sweets and drinks! We also organized walks, and created a lolita fashion workshop using a few of my own personal items!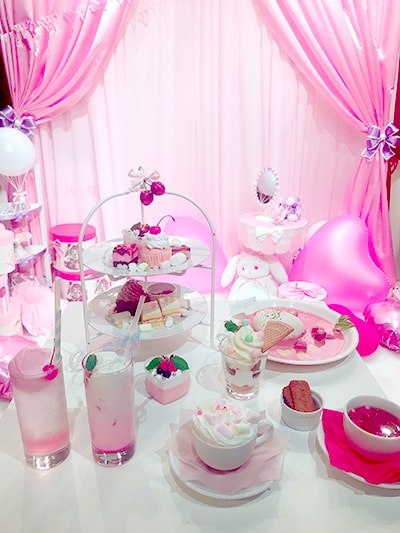 The cafe was open for a limited ten day period (Friday 13th April to Sunday 22nd April 2018) in AREA-Q, Harajuku, Tokyo! While the venue was open I worked as staff, gave advice during lolita fashion workshops, took pictures with fans in the cute Kawaii photo booth, held hair/make-up courses, and staged tea parties. Lolita fashion fans from overseas also visited!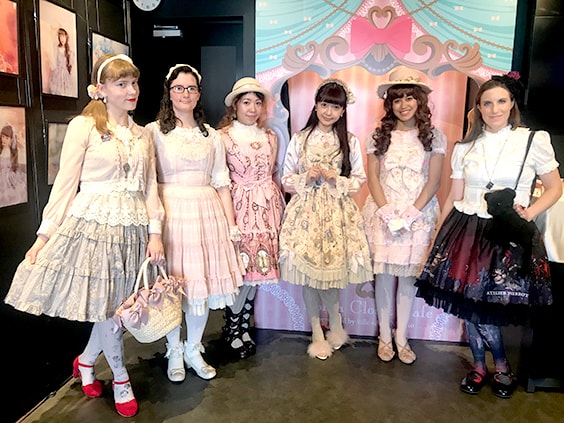 The lolita workshop experience proved extremely popular. Visitors had the chance to try on clothes and discover why lolita fashion is seen as so charming. Some of the guests also said that the lolita look is super Instagrammable! The cafe was only open for 10 days, but we still managed to welcome a total of around 500 visitors! I posted a photo of the pink curry that was available on to my Instagram account and it got more than 2 million views! The food on the menu and various items inside the cafe looked great on Instagram!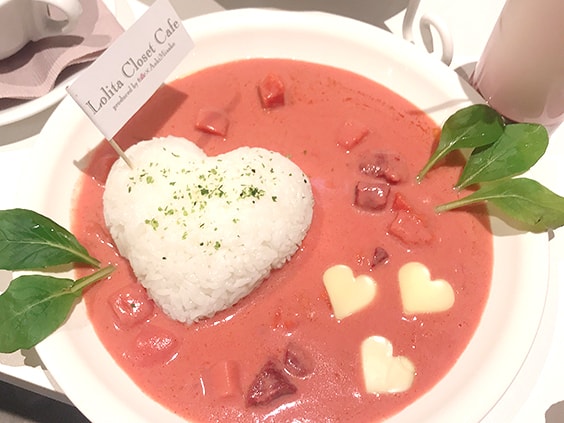 The venue was open for a short period of time, which meant that there was a lot of interest, but there was also a number of people who did not actually get a chance to participate. The Tokyo 2020 Olympics and Paralympics is approaching and this will bring a lot of overseas visitors to Japan. Setting up a permanent cafe in Harajuku where visitors can have a real lolita experience is one of my dreams! I am going to keep on working hard to promote lolita fashion both in Japan and overseas through cultural diplomacy! I will do my best to come up with new ideas and continue my involvement in lolita fashion-related events!
Misako Aoki
PROFILE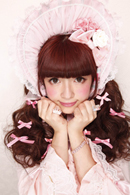 Misako Aoki
Lolita model, nurse, and President of the Japan Lolita Association

Models for KERA and the GOTHIC & LOLITA BIBLE while also working as a nurse. Was appointed as a Kawaii Ambassador (Lolita Fashion Representative) by the Ministry of Foreign Affairs in 2009. Has visited and attended events in over 30 cities across 20 countries and regions. Now has countless overseas fans.

Involved in setting up the Japan Lolita Association, has released "Lolita Fashion Book," has also worked in the development and promotion of new products. Contributes to activities that promote Lolita Fashion.

Misako Aoki official blog: http://lineblog.me/aokimisako/
Misako Aoki official Twitter:@aokimisako
Misako Aoki official Instagram:
https://www.instagram.com/misakoaoki/
Related Articles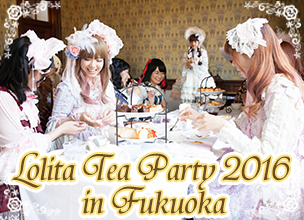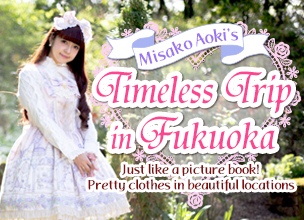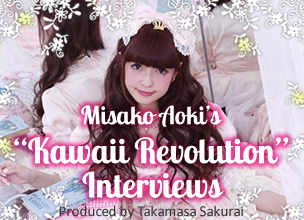 This comment section is for readers to leave opinions and comments. Inappropriate comments may be deleted, so please remember to be respectful. Thank you!