#32 Feeling the love for lolita in Taiwan... My first visit in four years!(1/13)

I think its a great thing to remain true to your favorite fashion style and feel cute at any age!
I was pretty busy in October and November! The weather has started to get colder as we move further into Autumn. It is time to look back on 2018 as the year draws to a close. Thinking about it... I made nearly 30 trips overseas! That means I went abroad more than twice a month! By the time the year is out, I will have worn lolita-stlye clothes for 365 days! In 2019, I am going to continue promoting lolita fashion and cultural diplomacy, but at a slightly slower pace. My goals for next year are to learn Chinese and plan a variety of lolita-inspired events!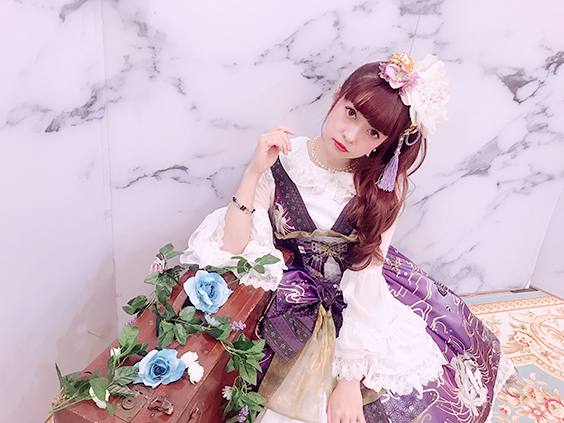 In October, I helped produce an event called "Hime Fes" (lit. Princess Festival), which took place inside the Tokyu Department Store located in Sapporo, Hokkaido. I also made a guest appearance at a tea party in Nagoya. I participated at both domestic and international events! Japan is home to lots of delicious food and beautiful cities! I'm thinking I would like to visit Fukuoka again soon as it as an area that is home to all kinds of culinary delights. Recently, I have seen an increase in the amount of job offers I have received. I have been getting requests asking to help produce events and develop clothes. Working behind the scenes is a lot of fun. I have been trying really hard!
In October I also appeared on Nippon Television Network Corporation's "Nakai no Mado!" I got the opportunity to talk about lolita fashion on TV after passing an audition! Not everybody knows about world of lolita fashion, so TV is a great way of sharing it with more people! I have not done so much TV work in the past, so I am still kind of learning, but I want to challenge myself to do more!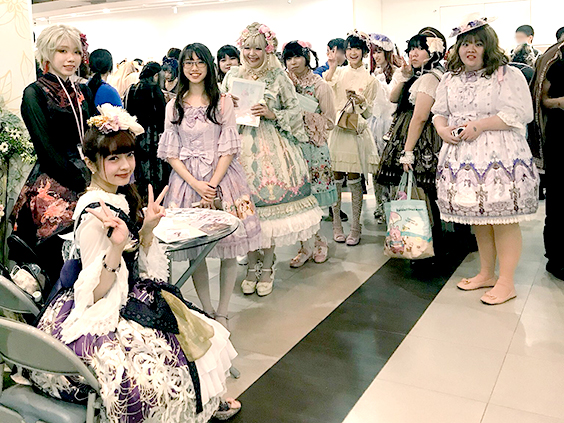 I have been engaged in a lot of events and pushing myself to take on new types of work. I also recently went to Taipei, Taiwan for the first time in four years! I made a guest appearance at an event, which saw lolita fashion enthusiasts display and sell all kinds of awesome new products. There was an impressive selection of accessories and clothes on offer! Like "Design Festa," these kinds of exhibition and spot sale gatherings have proven really popular in Japan, too! They provide a platform for lolita fans to display handmade accessories. Visitors can find a wide variety of designs in all sorts of shapes and sizes. Similar events are now taking place in locations all round the world!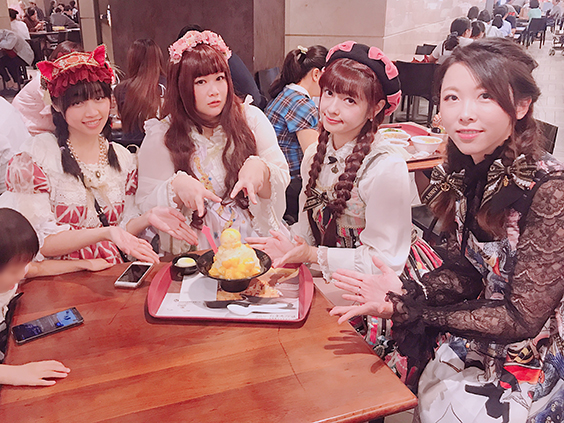 Tea parties are hugely popular in the lolita industry. However, there has also been a surge of interest in spot sales in recent times. Lolita fashion has been gaining a lot of new fans in Taiwan! Some people in attendance were a similar age to me. I could see some of the participants were in their 30s, married, and had children, but they still clearly loved lolita fashion. I thought that was so awesome!
People's interest in lolita fashion often diminishes as they get older and their lifestyle changes. I don't think there is a right or wrong when it comes to the choices a person makes in their life, but I think its a great thing to remain true to your favorite fashion style and feel cute at any age! During my recent travels I went to Taiwan for the first time in about four years! It was great to see how lolita fashion is developing over there! It filled me with so much energy and courage!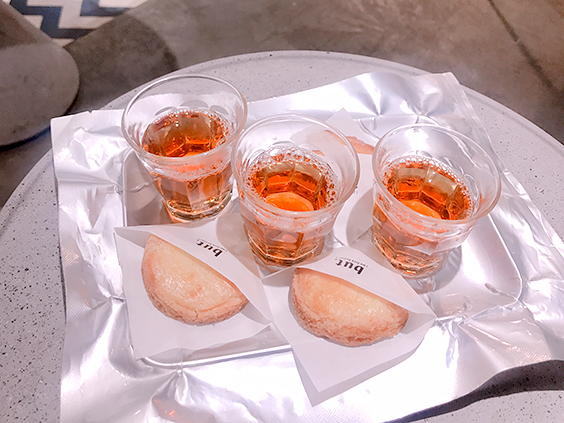 Whenever I talk about Taiwan, I have to mention food! I had the chance to eat xiaolongbao (steamed buns), mango-flavored kakigori (shaved ice), and fermented tofu at night market stall! Taiwanese tapioca milk tea has become really popular in Japan recently. I tried some while I was there and it was absolutely delicious! Taiwan is truly a treasure trove of tasty treats! I bought some pineapple cake, which lots of people are talking about, and took them back home! They make great souvenirs! The exquisite sweet treats are made with echire butter! There was so many Instagrammable spots inside the shops I visited!
It had been quite a few years since I was last in Taiwan, so it was really nice to catch up my fans. These reunions charged me up. The experience made me feel excited about the prospect of promoting cultural diplomacy through lolita fashion!
I will do my best to promote this style all over the world together with lolita enthusiasts from my generation! I will continue to work hard in this endeavor!
Misako Aoki
PROFILE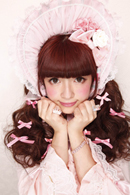 Misako Aoki
Lolita model, nurse, and President of the Japan Lolita Association

Models for KERA and the GOTHIC & LOLITA BIBLE while also working as a nurse. Was appointed as a Kawaii Ambassador (Lolita Fashion Representative) by the Ministry of Foreign Affairs in 2009. Has visited and attended events in over 30 cities across 20 countries and regions. Now has countless overseas fans.

Involved in setting up the Japan Lolita Association, has released "Lolita Fashion Book," has also worked in the development and promotion of new products. Contributes to activities that promote Lolita Fashion.

Misako Aoki official blog: http://lineblog.me/aokimisako/
Misako Aoki official Twitter:@aokimisako
Misako Aoki official Instagram:
https://www.instagram.com/misakoaoki/
Related Articles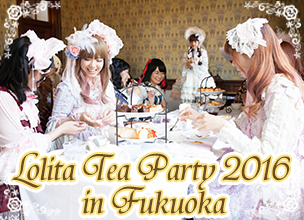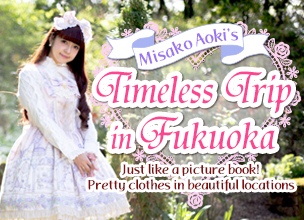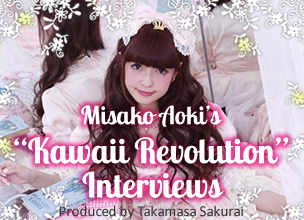 This comment section is for readers to leave opinions and comments. Inappropriate comments may be deleted, so please remember to be respectful. Thank you!