#43 I had the chance to visit Colombia! It had been so long since I was last there! (1/9)

Lolita fashion is so popular in South America!
I have taken so many trips to China recently due to the all the interest lolta fashion has been gaining over there. But I had the chance to visit the capital city Bogota, Colombia in mid-September. I hadn't been for such a long time! It was the second time I'd been there! The plane journey took more than 20 hours one way, but I got there safely! South America is really far away from Japan! It's basically on the other side of the Japan! For this trip I had to transfer in Houston, USA. I used to visit Houston to attend events, so stopping off there felt kind of nostalgic. I only had a two hours to get to the next plane, so the transfer was a bit stressful, but I made the connection without any problems and got to my destination safely!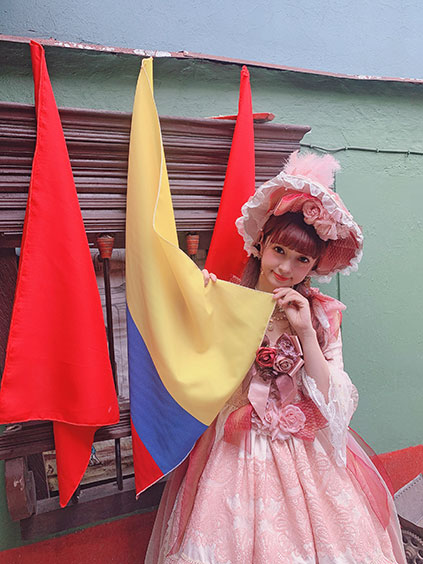 I have visited a number of places in South America, including Chile, Brazil. I think lolita fashion is super popular in almost every country throughout the region. Lots of events take place in various locations. The Lolita community in Colombia recently invited me to a tea party, fashion show, and sightseeing tour of Bogota. The bus tour of the capital city took place on the first day my trip! I walked around the streets, did some shopping, and took a closer look at the churches. It is so vibrant and beautiful. You cannot find such colorful cities in Japan! It is packed full if instagrammable spots!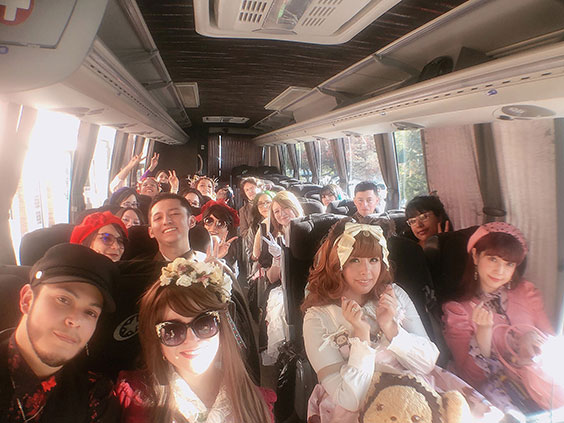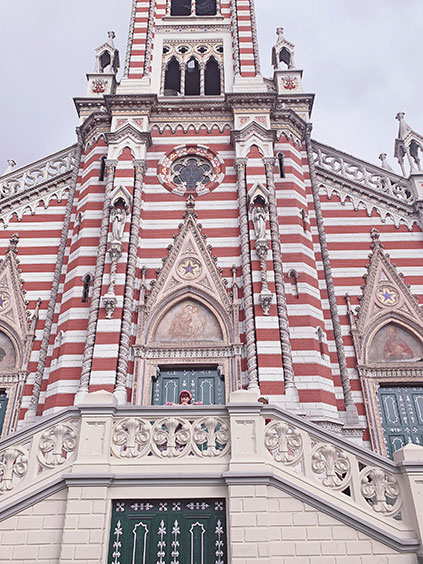 The altitude in Bogota is higher than Japan. There are lots of steep, hilly roads. Going up them feels a bit like climbing a mountain, but nobody our group had any problems with them and everyone enjoyed the walk! I also got to sample Colombian cuisine! The dishes are not that well known in Japan, but I think the taste really suits our palate! I want to tell you about a few of the local dishes that I ate in Colombia. I tried tamales made with steamed corn flour, rice, and chicken wrapped in banana leaf. I had a lovely cup of hot chocolate to go with it! The restaurant where I ate was clearly popular with diners... There was a long queue outside even in the morning! I also sampled "Bandeja Paisa," which reminded me of a Japanese dish, "donburi". It is made by topping beans, fried eggs, and sausages on rice! I couldn't eat all of it because the portion was so big. I had to take half of it back to the hotel and finish it!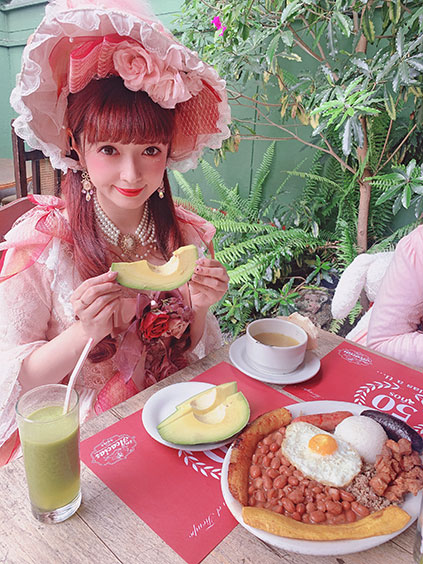 The tea party was held at a cozy, yet stylish cafe! The venue felt a little bit hidden away.. It had a nice homely feeling. The fashion show featured Colombian and American lolita fashion brands. I had the chance to make an appearance. The clothes I wore came from an American lolita brand called "Enchanted Dream." Halloween is just round the corner, so the garments had a gothic quality! I usually go for a sweet, pink lolita look, but I am also into cool, stylish, black ensembles.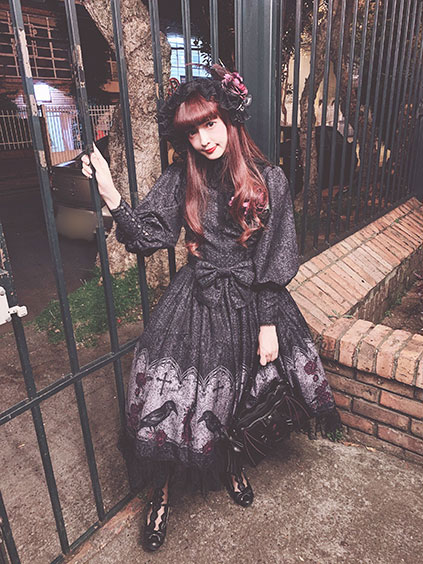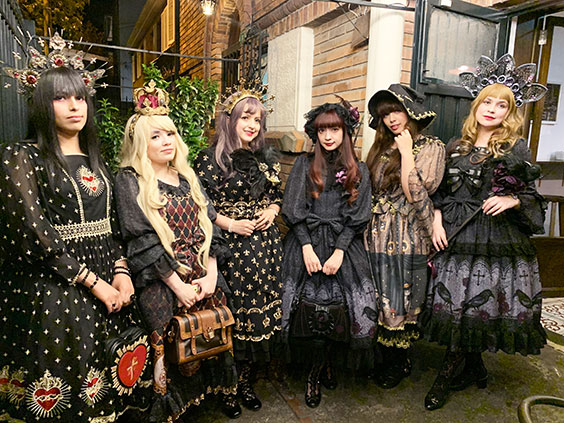 Lots of people attended the autograph signing session. It seems lots of lolita fashion enthusiasts in Colombia wear handmade hair ornaments. Chinese lolita fashion brands also appear to be popular! Chinese lolita fashion is really experiencing a boom right now! There are so many Chinese brands! It is great to see that they are also gaining a following in South America! On my final day, we went to a shopping mall for a famous Colombian hamburger. I also grabbed a coffee and bought a few souvenirs! I picked up some coffee beans to take back with me. I also purchased some sweets and confectionary, including chocolate-coated coffee beans!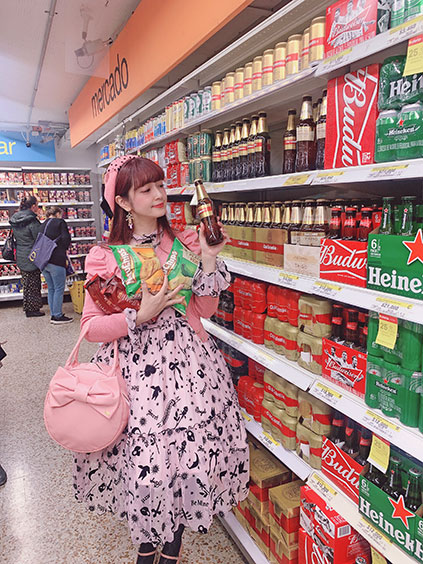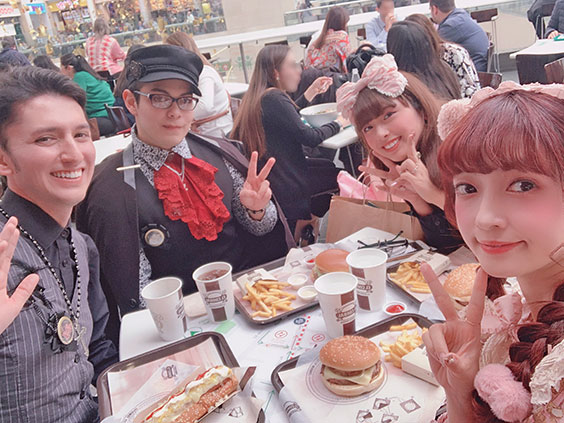 It had been such a long time since I was last in South America. I was so happy that everyone in the lolita fashion community is so enthusiastic about promoting this world and spreading their love for it! I got to meet fans at the event who I have not seen for years! I was so happy to see them! This experience has definitely encouraged to continue my lolita fashion activities! I want to visit various countries and engage in lots of lolita-themed cultural events.
Misako Aoki
PROFILE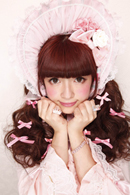 Misako Aoki
Lolita model, nurse, and President of the Japan Lolita Association

Models for KERA and the GOTHIC & LOLITA BIBLE while also working as a nurse. Was appointed as a Kawaii Ambassador (Lolita Fashion Representative) by the Ministry of Foreign Affairs in 2009. Has visited and attended events in over 30 cities across 20 countries and regions. Now has countless overseas fans.

Involved in setting up the Japan Lolita Association, has released "Lolita Fashion Book," has also worked in the development and promotion of new products. Contributes to activities that promote Lolita Fashion.

Misako Aoki official blog: http://lineblog.me/aokimisako/
Misako Aoki official Twitter:@aokimisako
Misako Aoki official Instagram:
https://www.instagram.com/misakoaoki/
Related Articles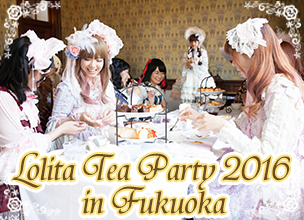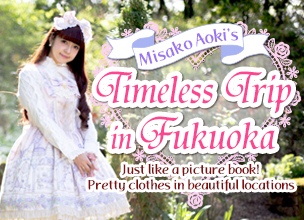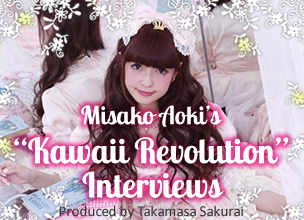 This comment section is for readers to leave opinions and comments. Inappropriate comments may be deleted, so please remember to be respectful. Thank you!