#42 Lolita photoshoots in Hangzhou!(1/13)

Energy-filled photoshoots surrounded by historic buildings!
I attended so many overseas events during July and August. My schedule was pretty packed. I went abroad every week! They all proved successful and there were no accidents or incidents... What a relief! Things looked like they were settling down for September, but it turned out that I did have quite a lot of photoshoots and events. I often found myself outside of Japan. I was regularly traveling back and forth! This trend will almost certainly continue until early October, so I want to make sure to look after my body and manage my time. There has been so many typhoons recently... I hope the weather doesn't effect one of my flights!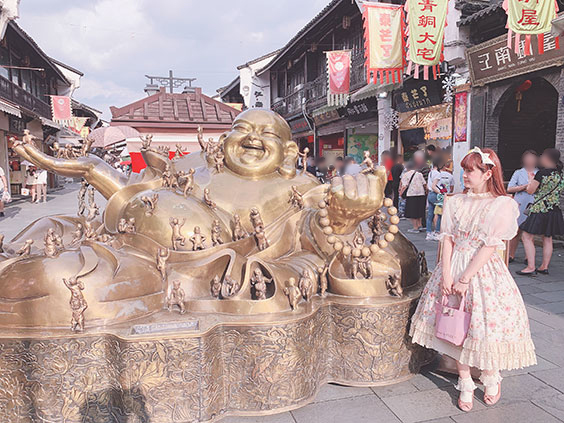 By the way, I went to Hangzhou at the beginning of September to participate in a photoshoot for a Chinese lolita fashion brand! I usually go overseas to take part in events. It is rare for me to go somewhere just for a photoshoot! Lolita fashion is currently experiencing a boom in China... It is now home to over 1,000 lolita fashion brands! More than one fashion brand participated in the shoot, so I got to wear lots of different outfits.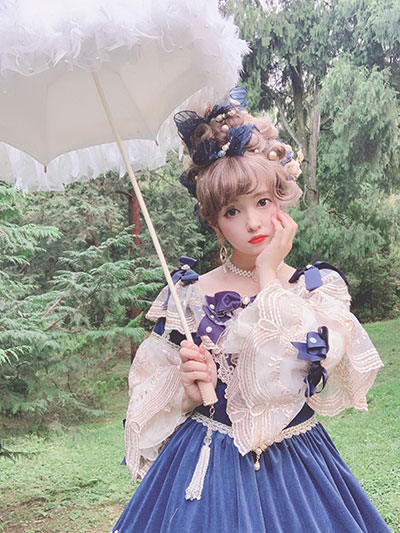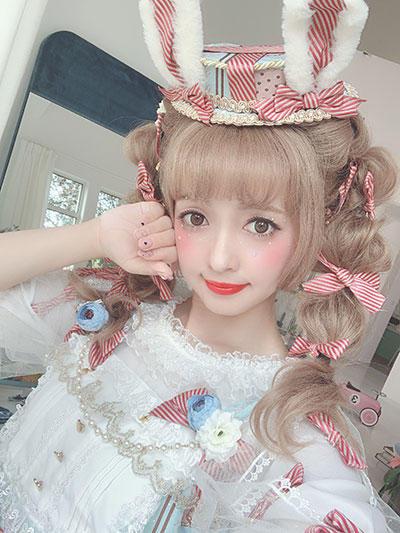 A wide range of Han Chinese-inspired lolita clothing are now available. It is a style that has become popular with lolita fashion enthusiasts and looks great beside traditional Chinese buildings. The clothes I wore and the setting combined to create a wonderful energy-filled photoshoot. I also got to wear lots of wigs. There was all kinds colors and designs, including a few hairstyles that you do not often see. It gave me the chance to discover some great new looks! You can find so many great hairstyles and makeup techniques in China! There seems to be a number of lolita fashion fans who style themselves. It can be tricky to quickly find a hairstyle that matches your outfit. It takes some time to figure it out. I really admire people who are able to do it.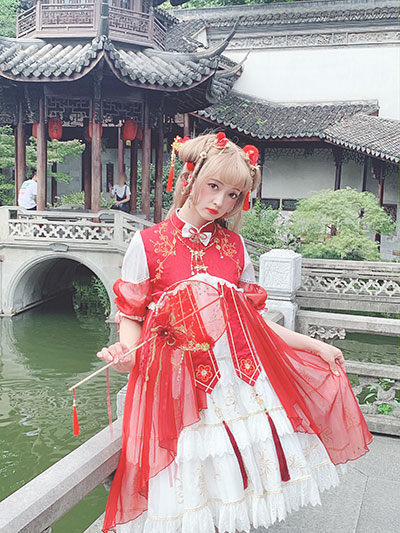 The photoshoots took place in various locations and studios over a three day period. The time went by so fast! You hardly expose any skin when you wear lolita-style outfits, but somehow I ended up with over 10 mosquito bites during a photoshoot in the park (lol)! I guess mosquitoes must like me!? A lot of lolita fashion brands sell online instead of having actual stores. Photos are very important for these kinds of companies, so they have a clear idea about the type of pictures they want to shoot. I learnt so much about hair, makeup, props (for photoshoots), styling, clothes, and design! There are so many elaborate, intricate images on the social media website "Weibo." They are all so eye-catching! Photography is so important these days!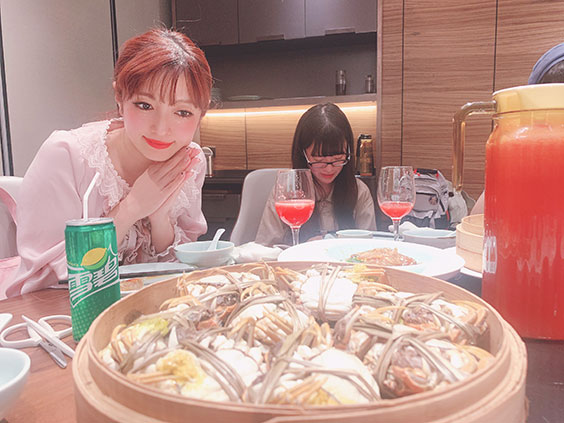 I had a bit of free time during my trip. So I went to visit West Lake, a famous sightseeing spot in Hangzhou, took a stroll around the city center, and ate some delicious Shanghai (Chinese mitten) crab! I stayed in a hotel that has a view of West Lake, which meant that I could fall asleep while taking in the stunning surrounding scenery. I've been to Hangzhou several times, but this was the first chance I had to explore the area at my own pace! I think it's so much fun to learn about other traditions and cultures. The popularity of Han-style lolita clothes and outfits has made me want to find-out more about China!
In September I will going to a tea party in Colombia. This is the first time I have traveled somewhere other than China for quite sometime. It's a big trip that involves a long flight, but I am determined to do my best and work hard to conduct cultural diplomacy while promoting lolita fashion.
Misako Aoki
PROFILE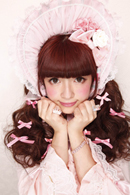 Misako Aoki
Lolita model, nurse, and President of the Japan Lolita Association

Models for KERA and the GOTHIC & LOLITA BIBLE while also working as a nurse. Was appointed as a Kawaii Ambassador (Lolita Fashion Representative) by the Ministry of Foreign Affairs in 2009. Has visited and attended events in over 30 cities across 20 countries and regions. Now has countless overseas fans.

Involved in setting up the Japan Lolita Association, has released "Lolita Fashion Book," has also worked in the development and promotion of new products. Contributes to activities that promote Lolita Fashion.

Misako Aoki official blog: http://lineblog.me/aokimisako/
Misako Aoki official Twitter:@aokimisako
Misako Aoki official Instagram:
https://www.instagram.com/misakoaoki/
Related Articles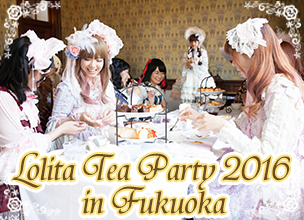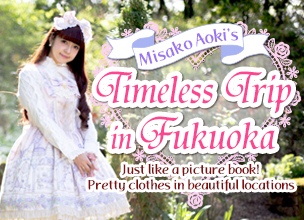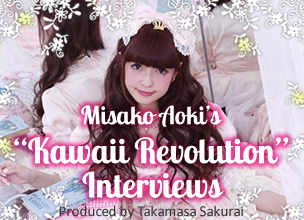 This comment section is for readers to leave opinions and comments. Inappropriate comments may be deleted, so please remember to be respectful. Thank you!